VOD Digital Distribution Platforms
Jouvert WM lets you distribute your film to any of the download and streaming services listed below. The digital platforms we work with reach millions of customer around the world, giving you access to a diverse audience. Plus, we're constantly on the lookout for new platforms to carry your film.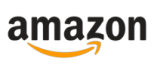 Amazon Instant Video
Seattle-based Amazon is the world's largest online retailer. Amazon's Instant Video service offers movie and television content for sale or download.  Amazon Prime Instant Video is the streaming-video component of Amazon Prime. Like Netflix and Hulu, Amazon Prime offers unlimited streaming of tens of thousands of movies and TV shows.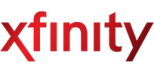 Comcast Xfinity
Comcast is largest cable company in the world by revenue. Their Xfinity On Demand service is a video on demand platform world with more than 55,000 movie and television shows. Xfinity allows customers to view programming on televisions via a set top box, as well on phones and tablets via the internet.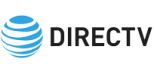 DirecTV
DirecTV is a broadcast satellite service provider and broadcaster based in El Segundo, California. DirecTV's On Demand system offers more than 10,000 movies and televisions show for subscribers.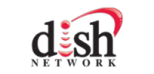 Dish
DISH Network is a satellite service provider and broadcaster based in Englewood, Colorado. The Dish on demand service offers thousands of on demand titles for customers.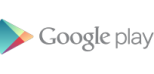 Google Play
Google Play is Google's official store and portal for digital content. The Google Play movie store sells movies for download or rental on computers, Android devices, and iOS devices.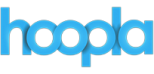 Hoopla
Hoopla is a streaming video on demand service that works with public libraries, enabling patrons to "borrow" movies and television shows online. Hoopla pays content providers with library funds, but library card holders can watch for free.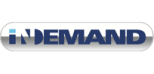 InDemand
iN DEMAND creates, acquires and delivers programming through cable Pay-Per-View (PPV) and Video On Demand (VOD) to 50 million digital subscribers. The company's VOD products include first-run and library movies, plus subscription movie and entertainment services. Comcast, Cox Communications, Time Warner Cable, and Advance/Newhouse jointly own iN DEMAND.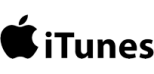 iTunes
iTunes™ is the premier destination for digital downloads. The iTunes movie store is the largest seller of movie downloads in the world. Audiences around the globe can buy or rent feature and short films from the iTunes store, for viewing on TV, phones, tablets and other digital devices. iTunes will take english language titles to 58 countries without the need for translation. If you are one of the users of Apple's new

Compressor iTunes Packager, we're really excited to have you!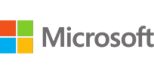 Microsoft
The Microsoft Movies & TV store offers movies and TV shows for rental or purchase via the web, Xbox devices, as well as Windows 8 computers and phones. Microsoft has a catalog of more than 400,000 movies and tv shows.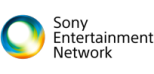 Sony Entertainment Network
Sony Entertainment Network (now called Playstation Network) allows users to purchase or rent movies or tv shows via the web or on PlayStation devices. The network's connection to Playstation gaming devices makes it an ideal destination for male-oriented content.
Steam
With 125+ million users, Steam is considered to be the largest digital distribution platform for PC gaming. Recently Steam launched a video store allowing gaming customers to buy video content through the Steam platform.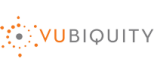 Vubiquity
Vubiquity provides on demand and pay per view content to cable providers. They offer movies from every major studio, mini-majors, independents and local-language movie distributors, as well as shows from the major broadcast and cable networks in the US and beyond. Vubiquity manages more than 28,000 hours of content monthly from over 460 content providers and reaches over 100 million households through 550 service providers.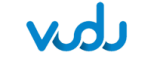 Vudu
Owned by Walmart, Vudu is an online streaming movie service that allows customers to rent individual titles in either standard definition or high definition.