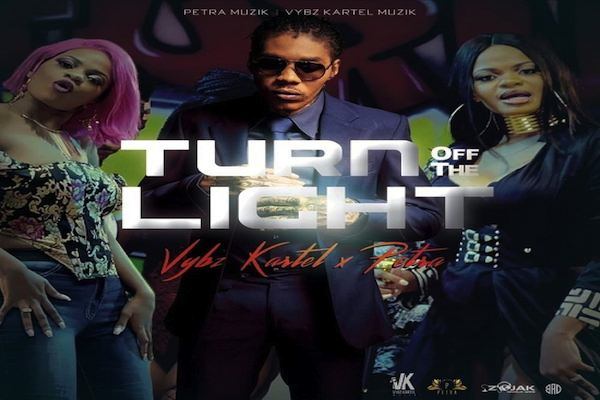 Incarcerated World Boss Vybz Kartel has a new hard hitting music single, paired with a new official music video, titled "Turn Off The Light", featuring recording artist Petra.
Petra is a Kenyan female rapper and the first ever African female artist to feature a collabo with the King Of Dancehall himself.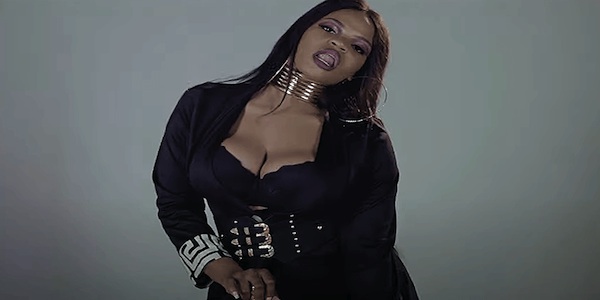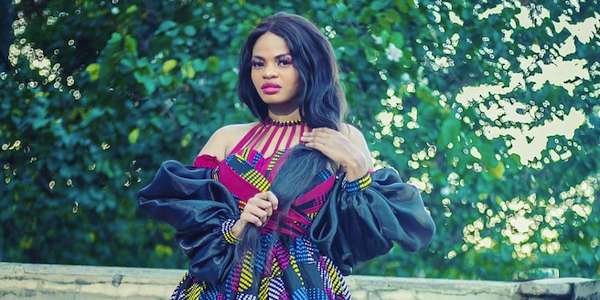 Petra, real name Yolanda Sonia Bockle, is a rapper, songwriter and singer of Kenyan and Seychellois descent. She is known for using both Swahili and English in her rhymes, switching back and forth. She mentioned 2Pac, Eminem, MC Lyte and Lil' Kim as her musical inspirations. Add now Vybz Kartel to the list.
While Vybz Kartel had already collaborated with male African artists,like with WIzkid, this is the first time he collaborates with an African female artist. You know Vybz Kartel is always up to the time!
Since Kartel is still behind bars in his native Jamaica, the two artists never met in person yet, but they exchanged and reciprocated respects and praises to each others via IG in the weeks ahead of the new single release. Now they are both following each others on the Gram and Petra declared is giving her great motivation and inspiration.
"The WORLD BOSS just followed me and this has given me such a motivational boost even though sometimes I feel like I'm not good enough.

Real recognize real!! So next time you call yourself or someone else a boss just because of their status quo feel free to come back to this post to verify that." Petra wrote in her account.
Vybz Kartel, who is very popular in Africa and especially in Kenya, starts his verse in their tune praising all the Kenyan ladies.
The response of fans and the public has been amazing so far, with fans of both artist vibing hard to it and with several Kenyan celebrities also expressing massive support and applauded Petra for this milestone in her music career.
A song with World Boss, the King Of The Dancehall, is a great achievement for any artist and will bring this young talented female artist a great global exposure to the huge Kartel's fan base.
Their single is bouncy, sexy, catchy and honestly one of the best collaboration yet released in the current year with a female artist, since Petra shines her own light and she is a skilled artist to keep an eye on.
Available in all major music platforms you can get Vybz Kartel and Petra new single "Turn Off The Light" clicking on the banners on this page.
Watch the official music video directed by UpperCut Digital Media for "Turn Off The Light" below.
---
See me ah say
Petra.. Teacha
Fi Kenya
Kenyan girls ah di best ina di world
Nuh seh nutt'n when di fool dem ah chat, not a word
Hey gyal yuh body good, ah watch 'e turn and di curve
And yuh cute and yuh pretty
Baby
I gotta show him that I own this shit
That behind is I'm going after the money and the —
System mad, cuz can't get a hold of this
guess it's just my calling
This is how my family want it
I'm two hunnid, middle fingers
We are not —
Ain't got time for the commoners
Everybody keep calling
Please head me —
him fi do supm bad, bad, bad
Him ah stare ina mi body so hard, hard, hard
Badmind dem a ride bicycle
While mi ah ride pon Addi bi-
Him a — mi up like popsicle
Whеn mi ah buss a whine
Him ah — affi
Tone of —
Town of life (How yuh mеan?)
Yea, all a dem preach badmind
Tone of —
To dem mi keep wasting mi time
One more time
Tone of —
Yea, all a dem preach badmind
Tone of –, Tone of —
When dem ina bed ah sleep
We a study greatness, we affi get a piece
Mafia money, di
Champion Mohamed Alli, fuck yuh Barbie dolly
Boxers ina mi dresser, coulda never brief
From she get da cocky yah she never leave
Miss — pretty, we nuh give a damn, mi prefer Eve
But mi fuck di two ah dem ah so wi' mek a —
Tone of —
Town of life (How yuh mean?)
Yea, all a dem preach badmind
Tone of —
To dem mi keep wasting mi time
One more time
Tone of —
Yea, all a dem preach badmind
Tone of –, Tone of —
Kenyan girls ah di best ina di world
Nuh seh nutt'n when di fool dem ah chat, not a word
Hey gyal yuh body good, ah watch 'e turn and di curve
And yuh cute and yuh pretty
Baby
Badmind dem a ride bicycle
While mi ah ride pon Addi bi-
Him a — mi up like popsicle
When mi ah buss a whine
Him ah — affi
Tone of —
Town of life (How yuh mean?)
Yea, all a dem preach badmind
Tone of —
To dem mi keep wasting mi time
One more time
Tone of —
Yea, all a dem preach badmind
Tone of –, Tone of —
Tone of —
Town of life (How yuh mean?)
Yea, all a dem preach badmind
Tone of —
To dem mi keep wasting mi time
One more time
Tone of —
Yea, all a dem preach badmind
Tone of –, Tone of —
Related Posts via Taxonomies