'Saved by the Bell' Issues Apology to Selena Gomez, Edits Episode After Backlash – NBC4 Washington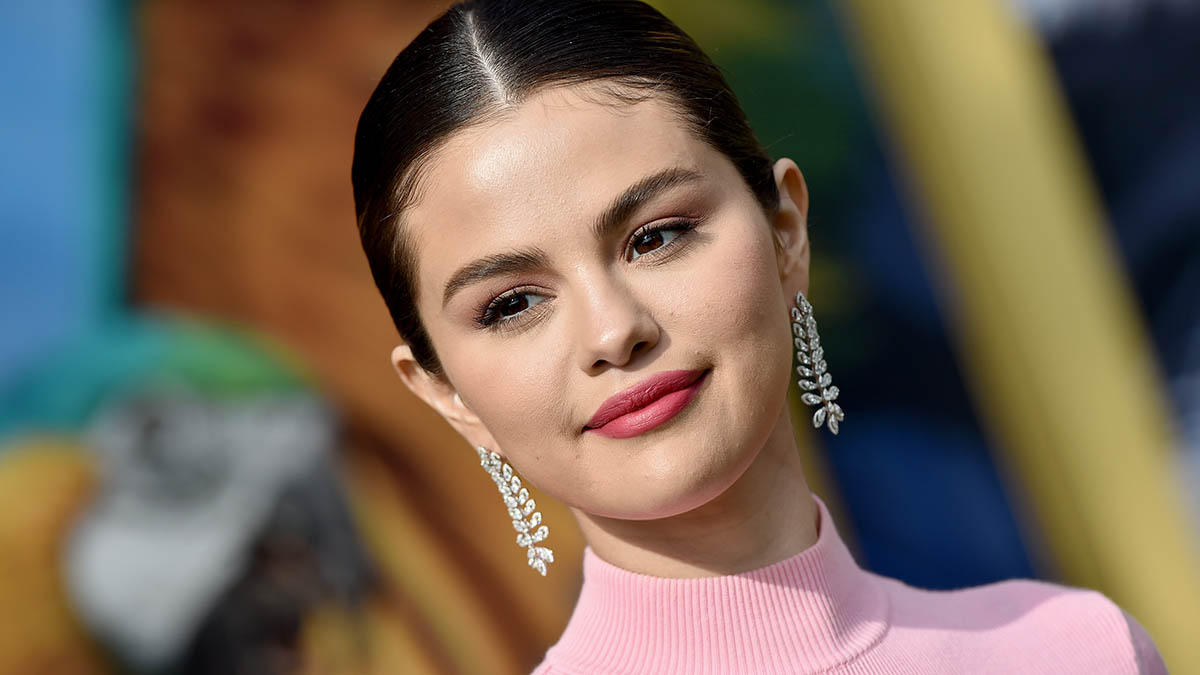 The highly-anticipated "Saved by the Bell" reboot faced backlash from fans of Selena Gomez after several clips were shared on Twitter that appear to poke fun at the singer's kidney transplant.
Peacock, Universal Television and executive producers of the show issued a statement to TODAY following the backlash.
"We apologize. It was never our intention to make light of Selena's health," the statement read. "We have been in touch with her team and will be making a donation to her charity, The Selena Gomez Fund for Lupus Research at USC."
The controversial scenes appeared in the sixth episode of the reimagined "Saved by the Bell." Bayside students have their phones taken away with no immediate internet access. The scene portrays two students arguing about pop culture without the ability to be able to find sources to confirm their side.
"I know for a fact that Selena Gomez's kidney donor was Justin Bieber's mom," one of the students said. "God, I wish that I had my phone so I could prove it."
"Prove what? That you're an idiot?" the other student responded. "It was Demi Lovato's kidney. They're best friends…like you and I were."
By Monday evening, Peacock had edited the episode to remove the comments about Gomez, TODAY confirmed.
"wtf is wrong with this show and it's obsession with selenas health??? this is so disgusting and unnecessary," one tweet from a Gomez fan read, sharing clips from the episode.
In a different scene, a wall behind one of the students appears to read, "Does Selena Gomez even have a kidney?" in black spray paint.
"'Does Selena Gomez even have a kidney?' This is f—ing disgusting and inappropriate," another fan wrote. "RESPECT SELENA GOMEZ."
The 28-year-old first opened up about her transplant back in 2017 when she revealed that she underwent a secret surgery after lupus, an autoimmune disorder, impaired her kidneys. Her best friend, fellow actor Francia Raisa, was her donor.
Raisa, 32, took to Twitter to respond to the apology, writing, "Appreciate the apology but let's not forget about the donors that potentially felt offended and dismissed from the spray paint written on the wall."
"As a kidney donor I want to show love and let other donors know that you are not alone," she added in a separate tweet. "You are seen. You are appreciated. You are so brave and your selfless act is very much appreciated and valued!"
Fans flooded Twitter with support for Gomez and Raisa, even getting "Respect Selena Gomez" trending on the social media platform.
"Joking about someone's disease is not funny whatsoever," a fan wrote. "It's just so cruel and unjust. Selena doesn't deserve that & no one else deserves that either."
"I truly wonder how some of y'all would feel if you had a disease or a disorder and people mocked you for it and diminished what you were going through as 'a joke,'" another fan added. "There's a difference between dark humor and being flagrantly ignorant. Learn the difference."
Peacock, TODAY and this station are all part of the NBCUniversal family.
---
This story first appeared on TODAY.com. More from TODAY:
Scarlett Johansson Gets Slimed by Colin Jost While Accepting MTV's Generation Award – NBC4 Washington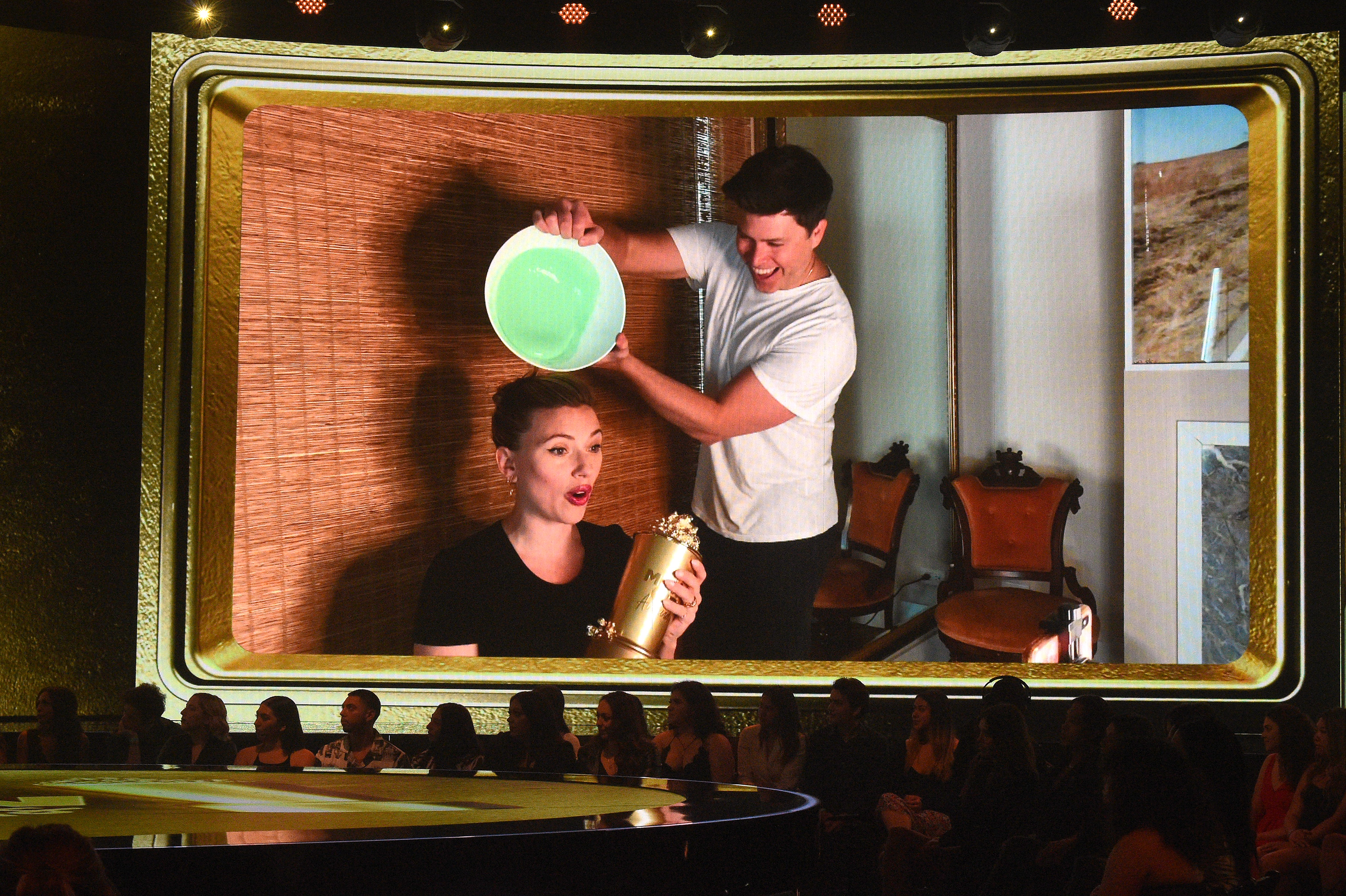 Scarlett Johansson got a surprise from husband Colin Jost during the 2021 MTV Movie & TV Awards.
The 36-year-old "Black Widow" star accepted the Generation Award with a pre-taped segment that aired during the awards ceremony on Sunday. She began her acceptance speech by thanking her co-workers from throughout her career, in addition to expressing appreciation for her fans.
"I never would have been able to continue to evolve as an actor for the last 30 years without the support and dedication of so many cast and crew members that make up the nomadic traveling-circus family that are movie sets, and the dedication and hard work of so many people that goes into making any movie continues to inspire me as a performer," Johansson said.
"Thank you so much to my fans for riding the wave with me and for supporting my career so I can continue to have the good fortune to pursue the job that is my passion," she continued. "I realize what an absolute gift it is to be able to have the opportunity to do what I love, and I couldn't do it without your continued support."
Things got wild as Johansson was in the process of introducing a previously unseen clip from "Black Widow" when Jost walked over to her in their home and poured a bowl of green slime over her head.
Scarlett Johansson's Best Looks
"What the f—?" Johansson said.
"MTV! You got slimed," Jost responded.
After the "Rough Night" actress explained that the 38-year-old "Saturday Night Live" star was thinking of Nickelodeon, he replied, "I'm very, very sorry."
She fired back, "Just get a towel," and then wouldn't let him attempt to dab her face with it.
In introducing the star prior to the segment, Billy Porter quipped, "She's the only Oscar nominee I know who can bench press more than Chris Hemsworth and look hotter doing it."
Earlier this month, a press release announced Johansson would receive the award.
"The highly coveted 'Generation Award' celebrates beloved actors whose diverse contributions to both film and television have turned them into household names," the statement said in part.
Previous recipients include Dwayne Johnson, Reese Witherspoon, Jamie Foxx, Adam Sandler, Will Smith, Sandra Bullock, Tom Cruise, Chris Pratt and Robert Downey Jr.
Prior to the Generation Award, Johansson had been nominated for six MTV Movie & TV Awards prizes over the years. She nabbed the golden popcorn in 2013 for "Best Fight" for "The Avengers."