Hugh Grant Reveals Why He Stepped Away From Movies After Rom-Com Heyday – NBC4 Washington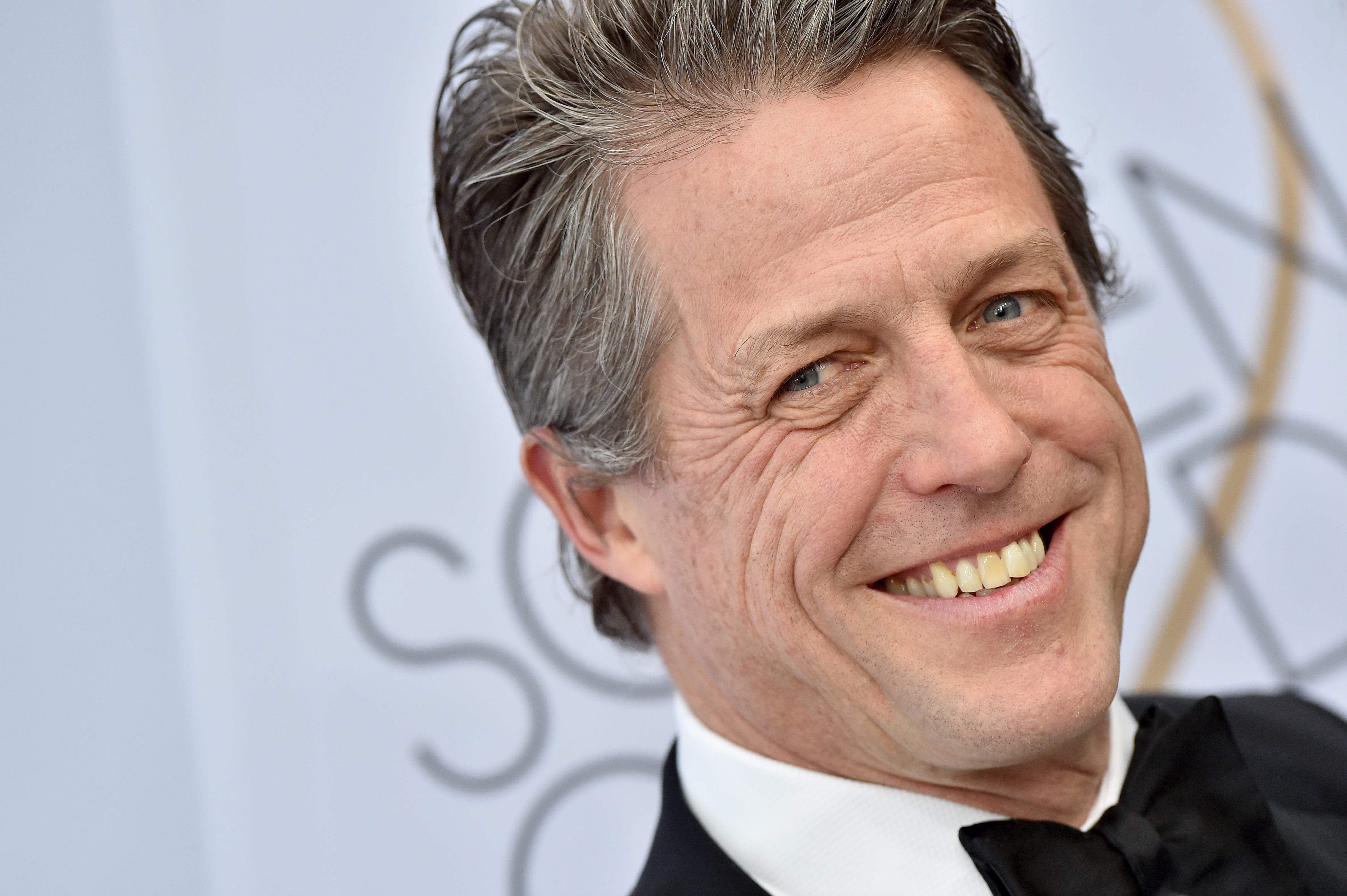 From the mid-'90s to the mid-aughts, Hugh Grant was the unofficial king of the rom-com. But after a string of huge box office hits, including "Four Weddings and a Funeral," "Notting Hill," Bridget Jones' Diary" and "Love Actually," the British star abruptly stepped down from his leading-man throne.
Why?
According to the actor and father of five, it started with him falling out of love with his on-screen work — and then Tinseltown fell out of love with him.
"I developed a bad attitude from about 2005 onwards, shortly after 'Music and Lyrics,'" he told the Los Angeles Times of the film in which he played a washed-up singer alongside budding songwriter Drew Barrymore. "I just had enough."
Despite that "bad attitude," he decided to tackle yet another rom-com in 2009, starring opposite Sarah Jessica Parker in "Did You Hear About the Morgans?" However, unlike his previous efforts in the genre, that one proved to be a flop.
"At that point, it wasn't me giving up Hollywood," the 60-year-old noted. "Hollywood gave me up because I made such a massive turkey with that film with Sarah Jessica Parker. Whether I wanted to or not after that, the days of being a very well-paid leading man were suddenly gone overnight."
So the veteran actor, who'd been working in film and television since he was just 22, found himself without work in the genre he was best known for, and he discovered that wasn't too bad.
"It was slightly embarrassing but it left life free for other things," Grant explained. "That's when I started getting very political and had a fascinating few years as a rabid campaigner for reform of press regulations."
It also freed him up to pursue other acting gigs, ones that don't involve meet-cutes and comical flirtations, because, as he put it dryly in an interview with The Hollywood Reporter last year, "I've gotten too old and ugly and fat to do (rom-coms) anymore, so now I've done other things."
Like his recent murderous miniseries with Nicole Kidman, HBO's "The Undoing," which couldn't be further from a rom-com plot.
"There's not a huge number of laughs in 'The Undoing,'" Grant told The Times. "But I'm not sure that was why I did it. I did it because it was a very classy project and it was a script that made me turn the pages, which is very rare because normally I'm asleep by page six of most scripts I read."
The psychological thriller wrapped up Sunday night with a finale episode that left viewers reeling, both over Grant's complex performance and his character's ultimate actions.
This story first appeared on TODAY.com. More from TODAY:

Warning: mysqli_query(): MySQL server has gone away in /home/opmstreams/jouvertradio.com/wp-includes/wp-db.php on line 2056

Warning: mysqli_query(): Error reading result set's header in /home/opmstreams/jouvertradio.com/wp-includes/wp-db.php on line 2056

Scarlett Johansson Gets Slimed by Colin Jost While Accepting MTV's Generation Award – NBC4 Washington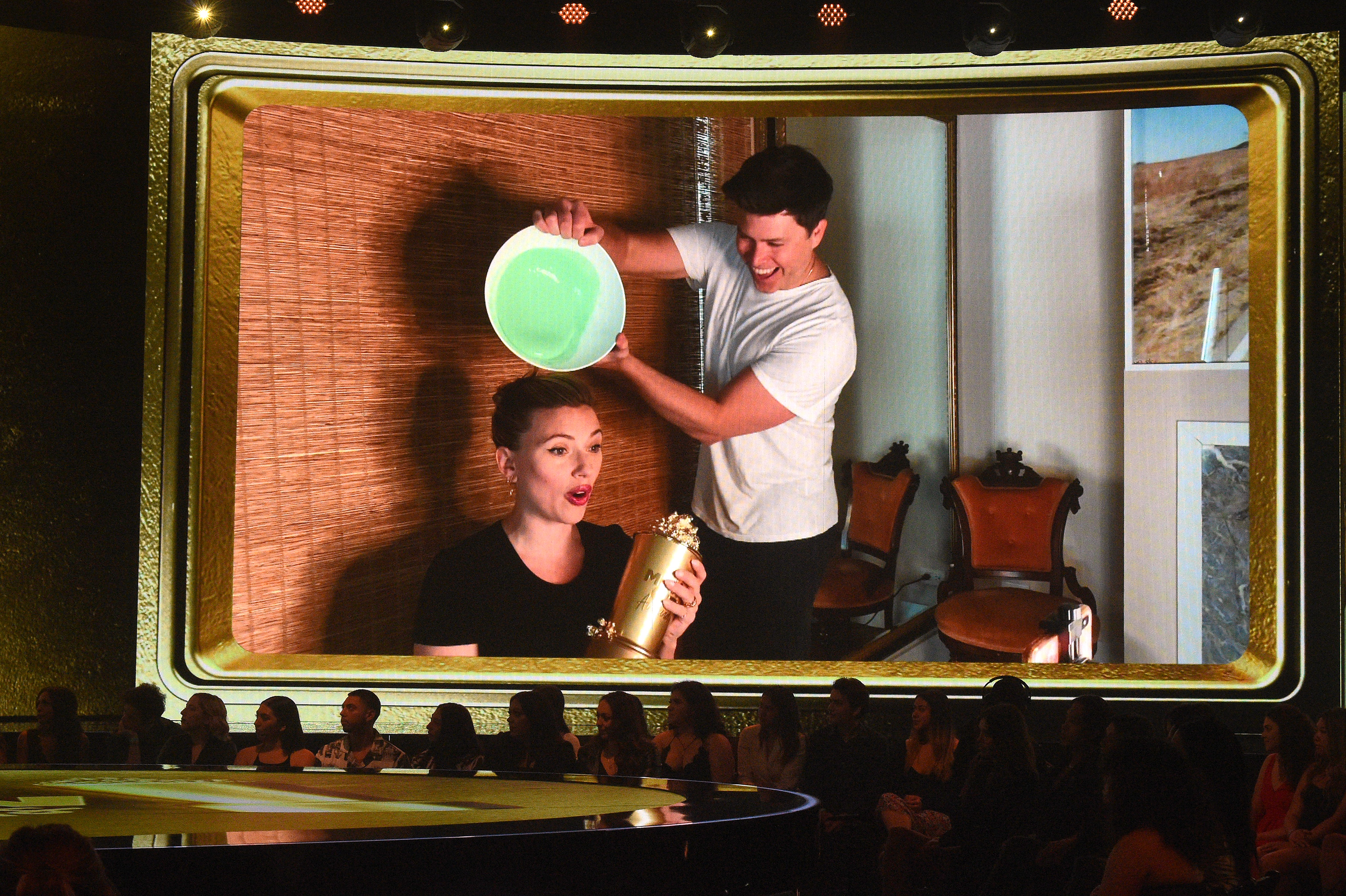 Scarlett Johansson got a surprise from husband Colin Jost during the 2021 MTV Movie & TV Awards.
The 36-year-old "Black Widow" star accepted the Generation Award with a pre-taped segment that aired during the awards ceremony on Sunday. She began her acceptance speech by thanking her co-workers from throughout her career, in addition to expressing appreciation for her fans.
"I never would have been able to continue to evolve as an actor for the last 30 years without the support and dedication of so many cast and crew members that make up the nomadic traveling-circus family that are movie sets, and the dedication and hard work of so many people that goes into making any movie continues to inspire me as a performer," Johansson said.
"Thank you so much to my fans for riding the wave with me and for supporting my career so I can continue to have the good fortune to pursue the job that is my passion," she continued. "I realize what an absolute gift it is to be able to have the opportunity to do what I love, and I couldn't do it without your continued support."
Things got wild as Johansson was in the process of introducing a previously unseen clip from "Black Widow" when Jost walked over to her in their home and poured a bowl of green slime over her head.
Scarlett Johansson's Best Looks
"What the f—?" Johansson said.
"MTV! You got slimed," Jost responded.
After the "Rough Night" actress explained that the 38-year-old "Saturday Night Live" star was thinking of Nickelodeon, he replied, "I'm very, very sorry."
She fired back, "Just get a towel," and then wouldn't let him attempt to dab her face with it.
In introducing the star prior to the segment, Billy Porter quipped, "She's the only Oscar nominee I know who can bench press more than Chris Hemsworth and look hotter doing it."
Earlier this month, a press release announced Johansson would receive the award.
"The highly coveted 'Generation Award' celebrates beloved actors whose diverse contributions to both film and television have turned them into household names," the statement said in part.
Previous recipients include Dwayne Johnson, Reese Witherspoon, Jamie Foxx, Adam Sandler, Will Smith, Sandra Bullock, Tom Cruise, Chris Pratt and Robert Downey Jr.
Prior to the Generation Award, Johansson had been nominated for six MTV Movie & TV Awards prizes over the years. She nabbed the golden popcorn in 2013 for "Best Fight" for "The Avengers."