Meghan Markle Reveals She Suffered Miscarriage in July – NBC4 Washington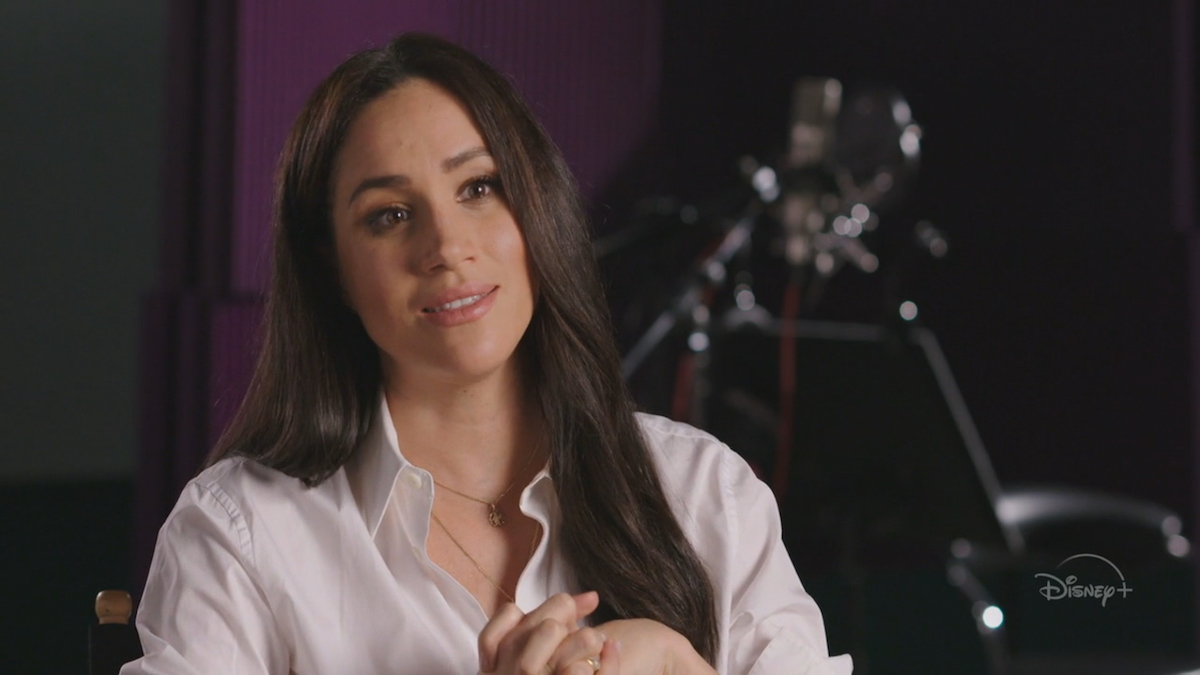 The Duchess of Sussex has revealed that she had a miscarriage in July, giving a personal account of the traumatic experience in hope of helping others.
Meghan Markle described the experience in an opinion piece in the New York Times on Wednesday. She wrote: "I knew, as I clutched my firstborn child, that I was losing my second."
Markle and husband Prince Harry have a son, Archie, born in 2019.
The duchess, 39, said she was sharing her story to help break the silence around an all-too-common tragedy. Britain's National Health Service says about one in eight pregnancies in which a woman is aware she is pregnant ends in miscarriage.
Prince Harry and Meghan Markle are calling for an end to structural racism. As October kicks off Black History Month in the UK, the couple partnered with The Evening Standard to reveal their list of Black NextGen Trailblazers, who are challenging prejudice and making a positive influence on British culture.
"Losing a child means carrying an almost unbearable grief, experienced by many but talked about by few," she wrote.
"In being invited to share our pain, together we take the first steps toward healing."
In a startlingly intimate account of her experience, the duchess described how tragedy struck on a "morning that began as ordinarily as any other day: Make breakfast. Feed the dogs. Take vitamins. Find that missing sock. Pick up the rogue crayon that rolled under the table. Throw my hair in a ponytail before getting my son from his crib.
"After changing his diaper, I felt a sharp cramp. I dropped to the floor with him in my arms, humming a lullaby to keep us both calm, the cheerful tune a stark contrast to my sense that something was not right."
The Duchess of Sussex kicked off a virtual voter registration couch party for the non-profit organization United State of Women, which works to bring women together and amplify their voices. She discussed the importance of fighting against voter suppression and urged viewers to not sit out Nov. 3.
Later, she said, she "lay in a hospital bed, holding my husband's hand. I felt the clamminess of his palm and kissed his knuckles, wet from both our tears. Staring at the cold white walls, my eyes glazed over. I tried to imagine how we'd heal."
Markle miscarried at the couple's Santa Barbara, California, home in July, NBC News confirmed.
Sophie King, a midwife at U.K. child-loss charity Tommy's, said miscarriage and stillbirth remained "a real taboo in society, so mothers like Meghan sharing their stories is a vital step in breaking down that stigma and shame."
"Her honesty and openness today send a powerful message to anyone who loses a baby: this may feel incredibly lonely, but you are not alone," King said.
Markle, an American actress and star of TV legal drama "Suits," married Harry, a grandson of Queen Elizabeth II, in a lavish ceremony at Windsor Castle in May 2018. Their son was born the following year.
Early this year, the couple announced they were quitting royal duties and moving to North America, citing what they said was the unbearable intrusions and racist attitudes of the British media.
Scarlett Johansson Gets Slimed by Colin Jost While Accepting MTV's Generation Award – NBC4 Washington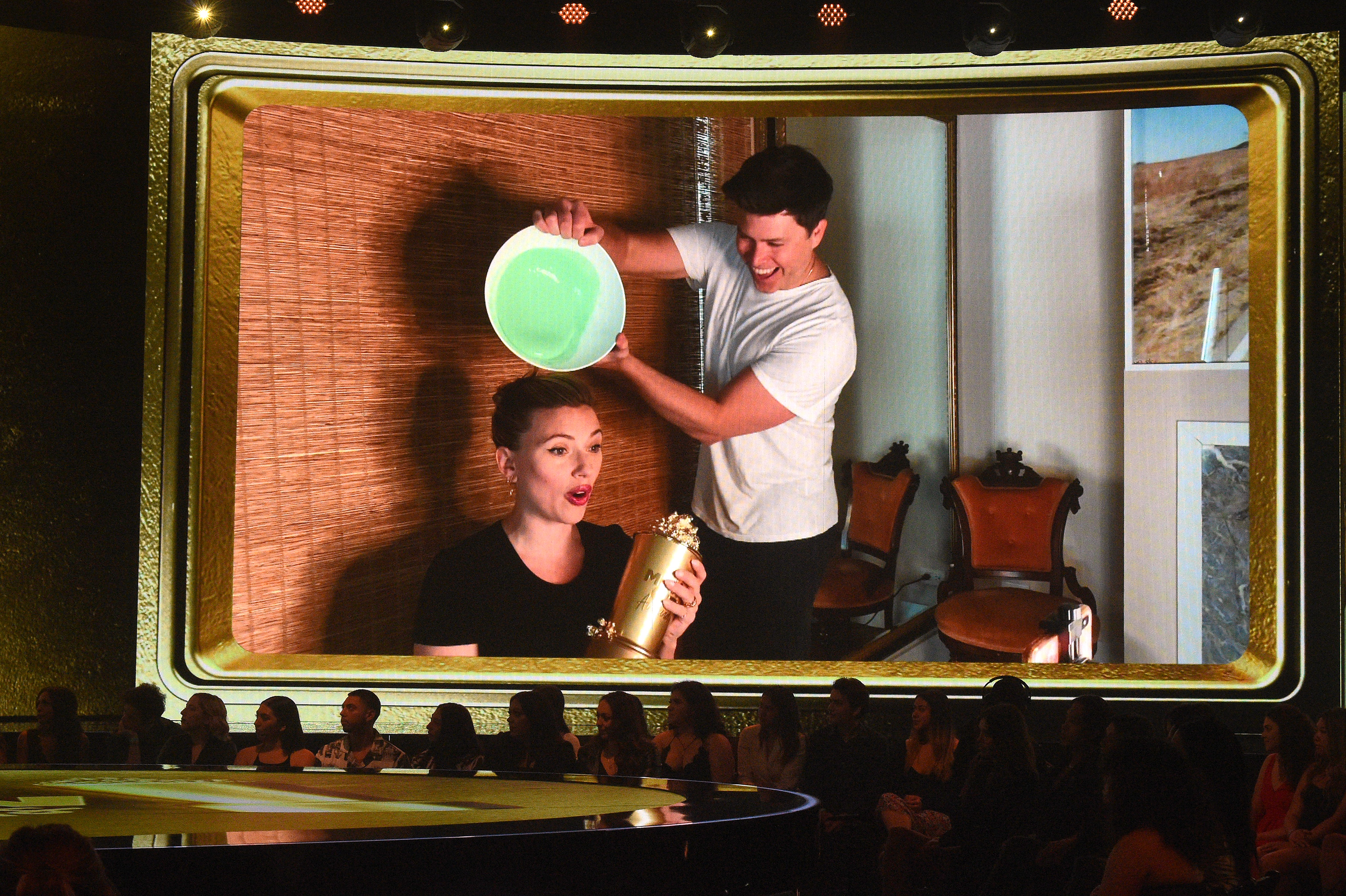 Scarlett Johansson got a surprise from husband Colin Jost during the 2021 MTV Movie & TV Awards.
The 36-year-old "Black Widow" star accepted the Generation Award with a pre-taped segment that aired during the awards ceremony on Sunday. She began her acceptance speech by thanking her co-workers from throughout her career, in addition to expressing appreciation for her fans.
"I never would have been able to continue to evolve as an actor for the last 30 years without the support and dedication of so many cast and crew members that make up the nomadic traveling-circus family that are movie sets, and the dedication and hard work of so many people that goes into making any movie continues to inspire me as a performer," Johansson said.
"Thank you so much to my fans for riding the wave with me and for supporting my career so I can continue to have the good fortune to pursue the job that is my passion," she continued. "I realize what an absolute gift it is to be able to have the opportunity to do what I love, and I couldn't do it without your continued support."
Things got wild as Johansson was in the process of introducing a previously unseen clip from "Black Widow" when Jost walked over to her in their home and poured a bowl of green slime over her head.
Scarlett Johansson's Best Looks
"What the f—?" Johansson said.
"MTV! You got slimed," Jost responded.
After the "Rough Night" actress explained that the 38-year-old "Saturday Night Live" star was thinking of Nickelodeon, he replied, "I'm very, very sorry."
She fired back, "Just get a towel," and then wouldn't let him attempt to dab her face with it.
In introducing the star prior to the segment, Billy Porter quipped, "She's the only Oscar nominee I know who can bench press more than Chris Hemsworth and look hotter doing it."
Earlier this month, a press release announced Johansson would receive the award.
"The highly coveted 'Generation Award' celebrates beloved actors whose diverse contributions to both film and television have turned them into household names," the statement said in part.
Previous recipients include Dwayne Johnson, Reese Witherspoon, Jamie Foxx, Adam Sandler, Will Smith, Sandra Bullock, Tom Cruise, Chris Pratt and Robert Downey Jr.
Prior to the Generation Award, Johansson had been nominated for six MTV Movie & TV Awards prizes over the years. She nabbed the golden popcorn in 2013 for "Best Fight" for "The Avengers."