Drake Says Grammys 'May No Longer Matter' Amid The Weeknd Drama – NBC4 Washington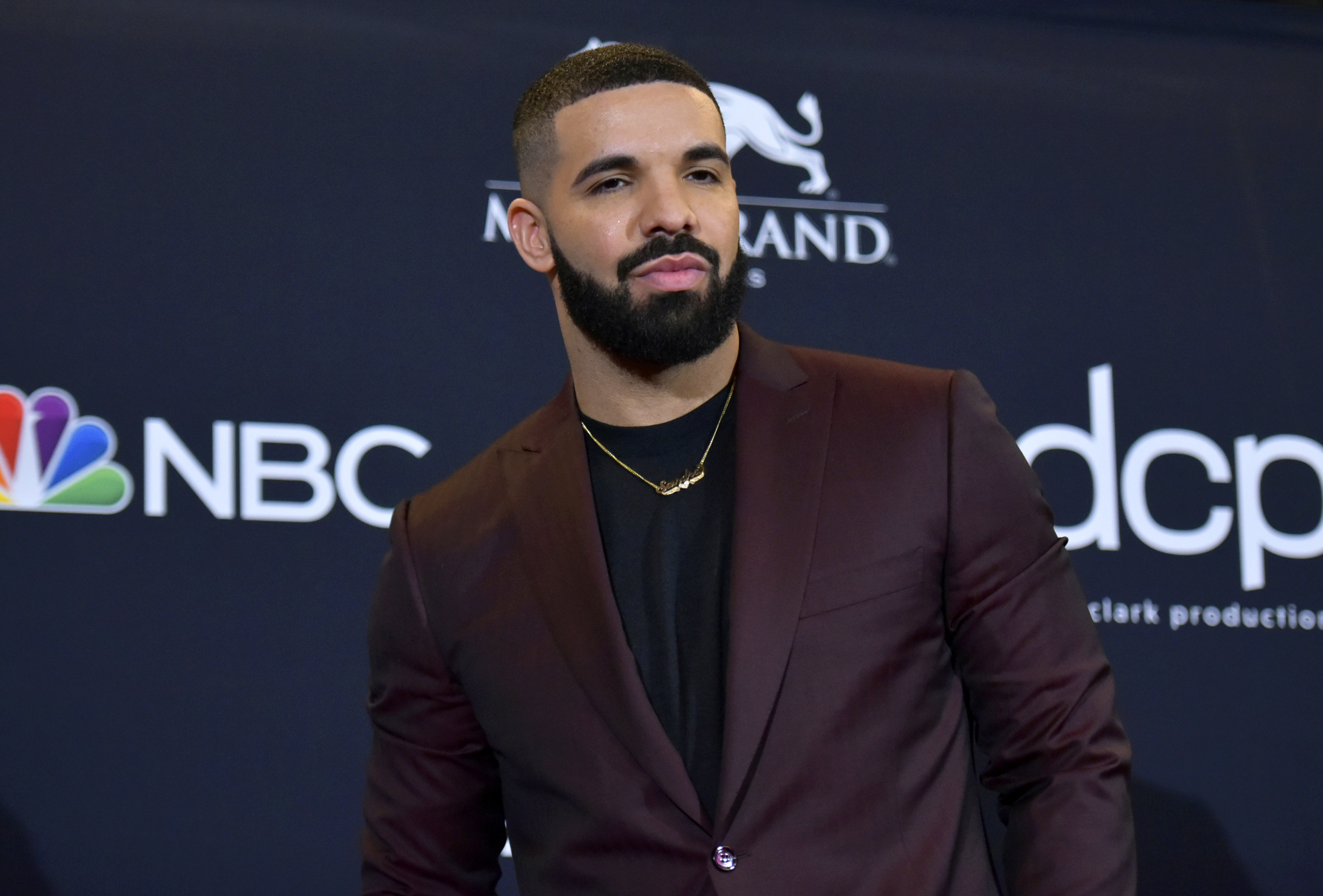 Drake is making it clear that he has The Weeknd's back.
The "Laugh Now Cry Later" rapper posted a message of support for The Weeknd on his Instagram Story on Wednesday. This comes a day after The Weeknd tweeted that The Recording Academy is "corrupt" following his stunning absence from the 2021 Grammy nominations that were announced on Tuesday.
"I think we should stop allowing ourselves to be shocked every year by the disconnect between impactful music and these awards and just accept that what once was the highest form of recognition may no longer matter to the artists that exist now and the ones that come after," Drake wrote. "It's like a relative you keep expecting to fix up but they just can't change their ways."
Drake pointed out that he was among many music fans who expected The Weeknd's colossal 2020 album "After Hours," which featured singles "Heartless" and "Blinding Lights," to be a major awards contender.
"The other day I said @theweeknd was a lock for either album or song of the year along with countless other reasonable assumptions and it just never goes that way," the 34-year-old "Hotline Bling" performer continued. "This is a great time for somebody to start something new that we can build up over time and pass on to the generations to come."
Grammys 2021: Snubs and Surprises
Drake also tagged a number of other artists who were ignored by the Academy, including Lil Baby, PartyNextDoor, Popcaan and the late Pop Smoke. "too many missing names to even name," Drake said.
The Weeknd and Nicki Minaj were among those who reposted Drake's message on their own Instagram pages. Minaj had also shared her own frustrations about the Grammys this week.
On Tuesday, The Weeknd tweeted, "The Grammys remain corrupt. You owe me, my fans and the industry transparency…"
The Recording Academy interim president and CEO Harvey Mason Jr. released a statement later that day in response to The Weeknd's remarks.
"We understand that The Weeknd is disappointed at not being nominated," Harvey said in the statement. "I was surprised and can empathize with what he's feeling. His music this year was excellent, and his contributions to the music community and broader world are worthy of everyone's admiration."
Mason also told Variety that he does not believe that the unexpected omission suggests that the voting process is flawed.
Drake has won four Grammys throughout his prolific career, adding three nominations in 2021 to bring his lifetime total to 47.
But he has previously voiced confusion about how the Grammy winners are chosen. In 2014, after Macklemore topped Drake, Kanye West, Jay Z and Kendrick Lamar for Best Rap Album, Drake told Rolling Stone that the most deserving choice doesn't always win.
"This is how the world works: He made a brand of music that appealed to more people than me, Hov, Kanye and Kendrick," Drake said at the time. "Whether people wanna say it's racial, or whether it's just the fact that he tapped into something we can't tap into. That's just how the cards fall."
Scarlett Johansson Gets Slimed by Colin Jost While Accepting MTV's Generation Award – NBC4 Washington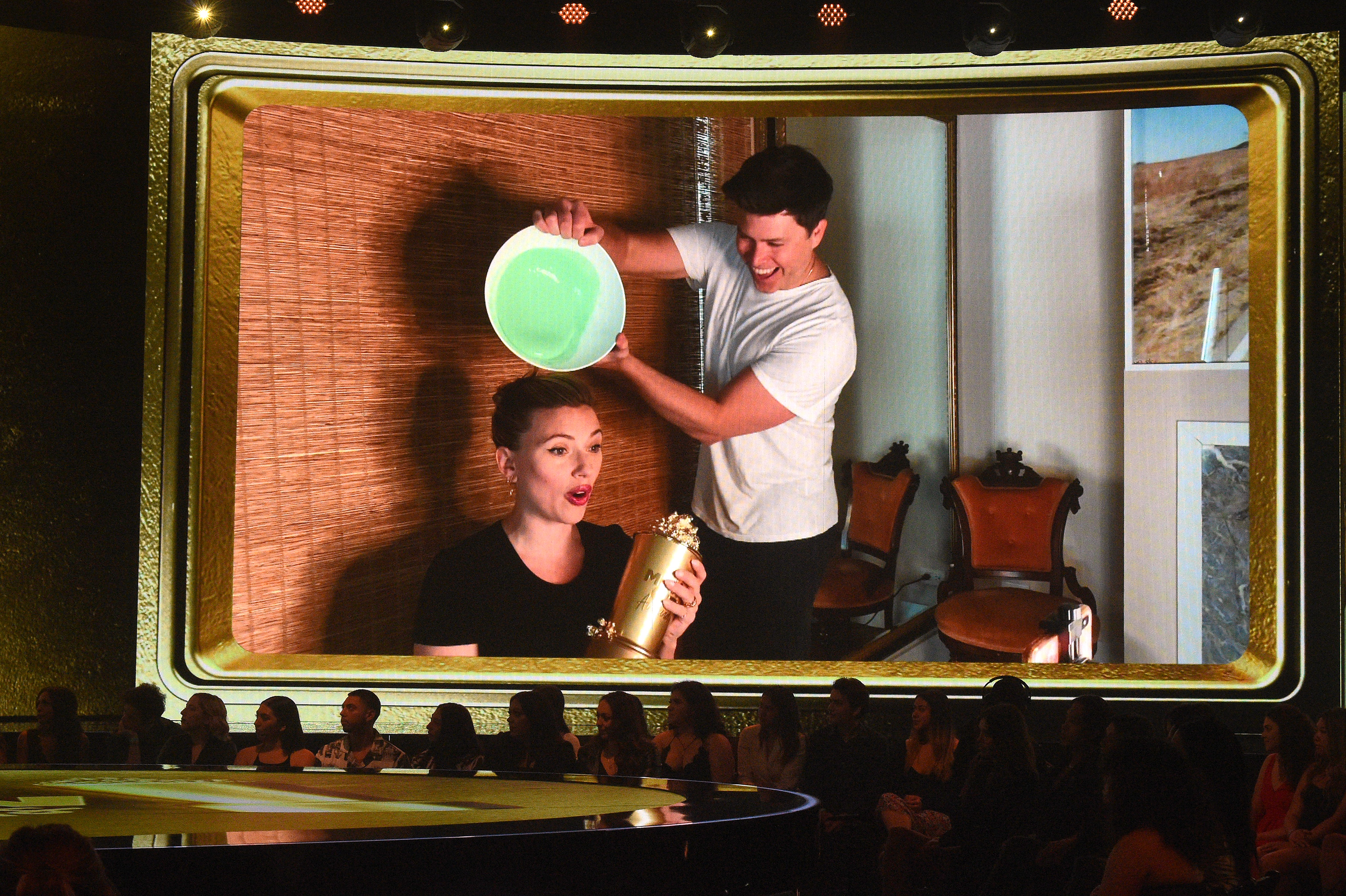 Scarlett Johansson got a surprise from husband Colin Jost during the 2021 MTV Movie & TV Awards.
The 36-year-old "Black Widow" star accepted the Generation Award with a pre-taped segment that aired during the awards ceremony on Sunday. She began her acceptance speech by thanking her co-workers from throughout her career, in addition to expressing appreciation for her fans.
"I never would have been able to continue to evolve as an actor for the last 30 years without the support and dedication of so many cast and crew members that make up the nomadic traveling-circus family that are movie sets, and the dedication and hard work of so many people that goes into making any movie continues to inspire me as a performer," Johansson said.
"Thank you so much to my fans for riding the wave with me and for supporting my career so I can continue to have the good fortune to pursue the job that is my passion," she continued. "I realize what an absolute gift it is to be able to have the opportunity to do what I love, and I couldn't do it without your continued support."
Things got wild as Johansson was in the process of introducing a previously unseen clip from "Black Widow" when Jost walked over to her in their home and poured a bowl of green slime over her head.
Scarlett Johansson's Best Looks
"What the f—?" Johansson said.
"MTV! You got slimed," Jost responded.
After the "Rough Night" actress explained that the 38-year-old "Saturday Night Live" star was thinking of Nickelodeon, he replied, "I'm very, very sorry."
She fired back, "Just get a towel," and then wouldn't let him attempt to dab her face with it.
In introducing the star prior to the segment, Billy Porter quipped, "She's the only Oscar nominee I know who can bench press more than Chris Hemsworth and look hotter doing it."
Earlier this month, a press release announced Johansson would receive the award.
"The highly coveted 'Generation Award' celebrates beloved actors whose diverse contributions to both film and television have turned them into household names," the statement said in part.
Previous recipients include Dwayne Johnson, Reese Witherspoon, Jamie Foxx, Adam Sandler, Will Smith, Sandra Bullock, Tom Cruise, Chris Pratt and Robert Downey Jr.
Prior to the Generation Award, Johansson had been nominated for six MTV Movie & TV Awards prizes over the years. She nabbed the golden popcorn in 2013 for "Best Fight" for "The Avengers."