Chrissy Teigen Says She's in a 'Grief Depression Hole' Weeks After Pregnancy Loss – NBC4 Washington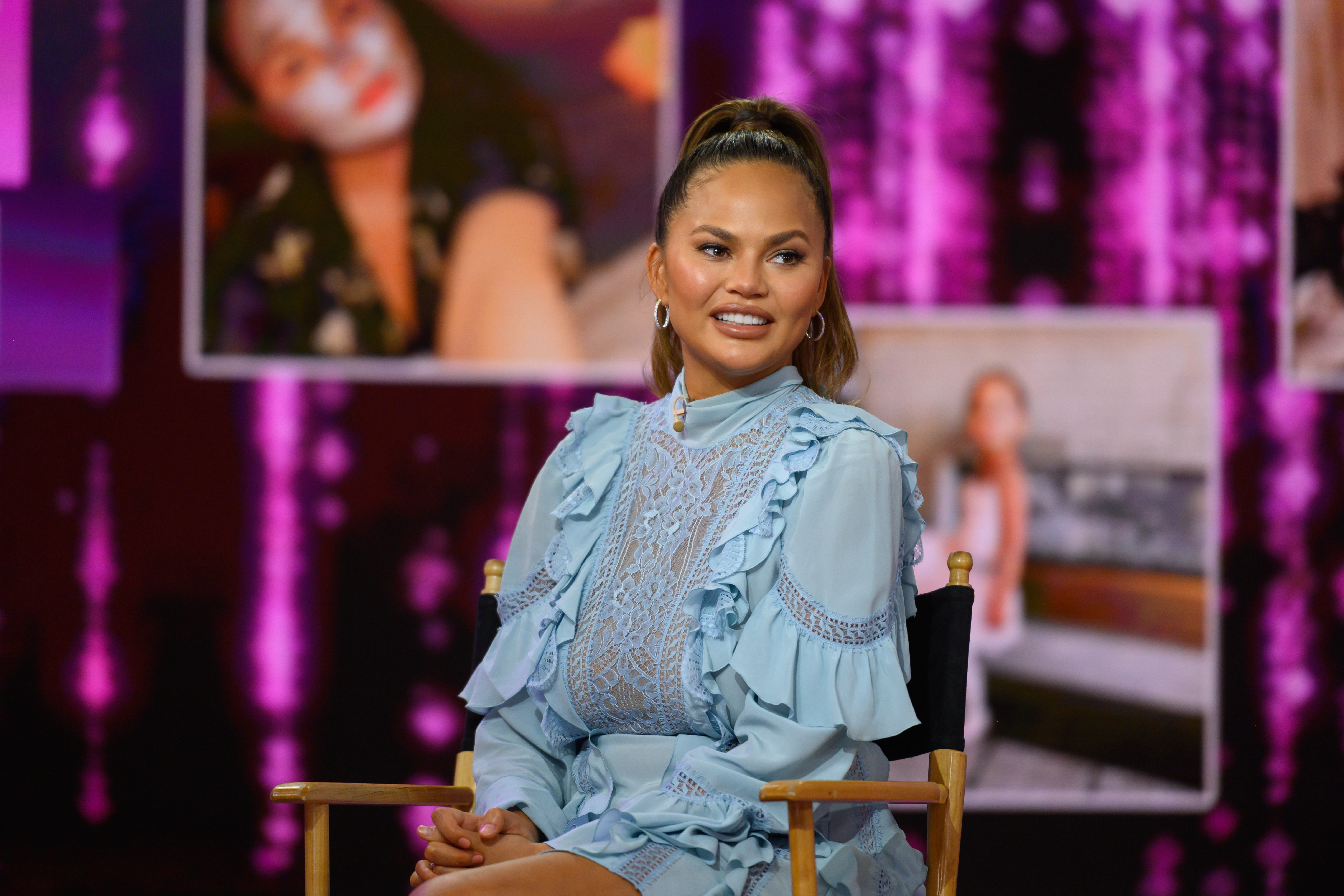 It's been nearly two months since Chrissy Teigen and John Legend revealed their heartbreaking news: At 20 weeks pregnant, Teigen suffered pregnancy complications that resulted in the loss of the child they were expecting, a son named Jack.
But that time has done little to dull the pain of such an enormous grief, as the model and mom explained Wednesday.
Teigen, who's well known for her witty and frequent social media posts, opened up to her fans and followers about why she hasn't been as active on Twitter.
"I'm not tweeting much because I'm honestly in a bit of a grief depression hole," she wrote. "But do not worry as I have so much help around me to get better and I'll be fixed soon."
Then, unable to resist a display of her playful wit, she added, "They'll call when im better and ready for pickup and u can swing by and grab me ok?"
The 34-year-old included a message of thanks and love to her fans, who've sent her and her husband plenty of love of their own lately.
In a recent interview with People, Teigen said, "It's just been an incredible experience to see the outpouring of love from the internet and the handwritten cards we've gotten. We couldn't even walk through our house for a week — there were just too many flowers. You do see beauty through the darkest clouds."
That kindness and support came into their lives after they gave the world a raw look at the loss they suffered, from tear-filled photos to intimate details of their pain. The couple, who are parents to daughter Luna, 4, and son Miles, 2 , even shared a message to the baby they never had a chance to bring home.
"To our Jack – I'm so sorry that the first few moments of your life were met with so many complications, that we couldn't give you the home you needed to survive," Teigen wrote in a caption on Instagram. "We will always love you."
One of the many ways they've marked that fact is a pair of matching tattoos that simply read "Jack."
In her interview with People, Teigen explained that she's currently undergoing "multiple different therapies" to navigate her grief, but she also noted that some of the best therapy happens at home.
"I have these two toddlers running around that need me and need me to be happy and give them hugs all day," she said. "I have a husband that needs love. I have people that just take such good care of me, and we're all going to get through this together."
This story first appeared on TODAY.com. More from TODAY:
Scarlett Johansson Gets Slimed by Colin Jost While Accepting MTV's Generation Award – NBC4 Washington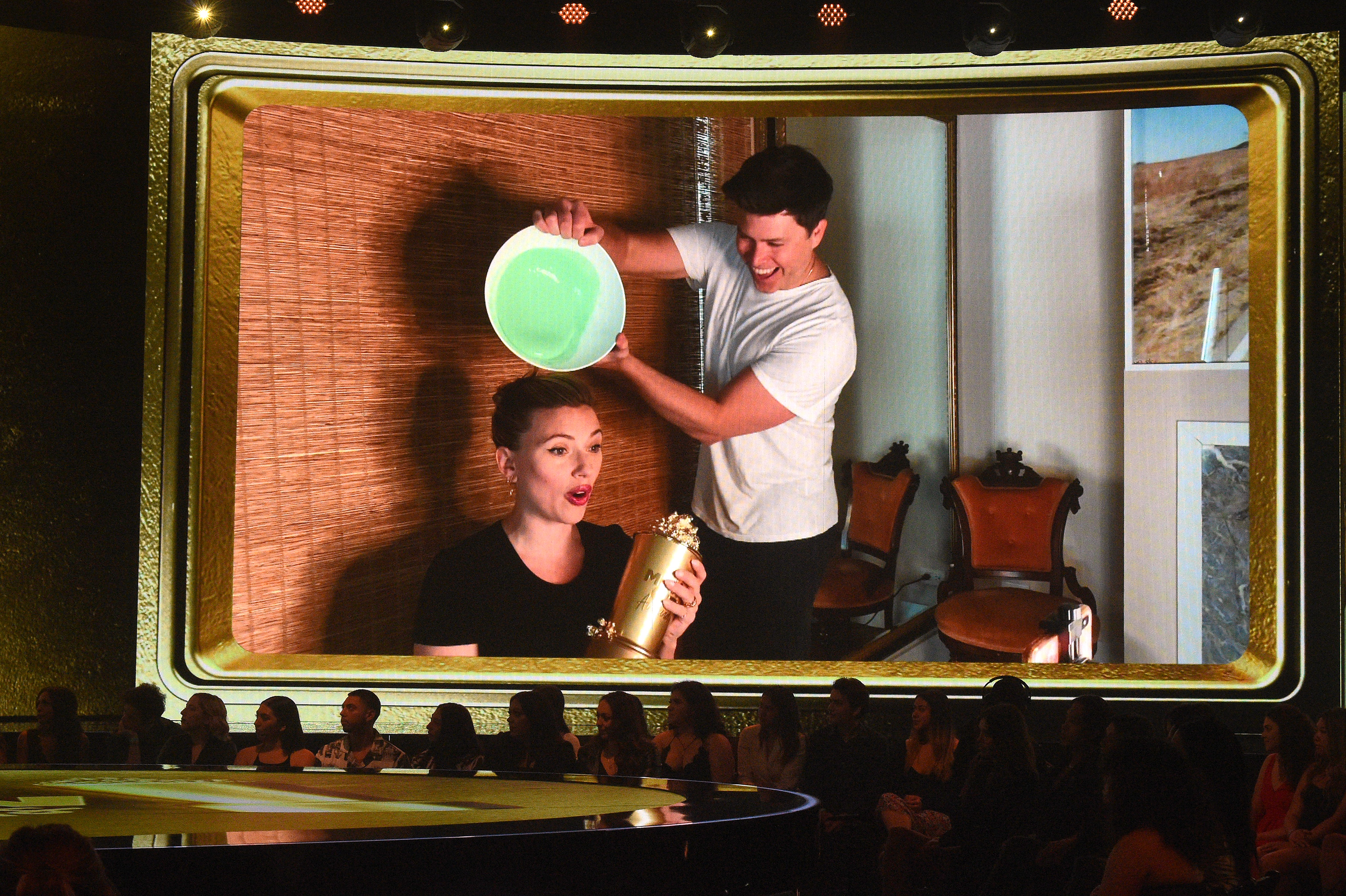 Scarlett Johansson got a surprise from husband Colin Jost during the 2021 MTV Movie & TV Awards.
The 36-year-old "Black Widow" star accepted the Generation Award with a pre-taped segment that aired during the awards ceremony on Sunday. She began her acceptance speech by thanking her co-workers from throughout her career, in addition to expressing appreciation for her fans.
"I never would have been able to continue to evolve as an actor for the last 30 years without the support and dedication of so many cast and crew members that make up the nomadic traveling-circus family that are movie sets, and the dedication and hard work of so many people that goes into making any movie continues to inspire me as a performer," Johansson said.
"Thank you so much to my fans for riding the wave with me and for supporting my career so I can continue to have the good fortune to pursue the job that is my passion," she continued. "I realize what an absolute gift it is to be able to have the opportunity to do what I love, and I couldn't do it without your continued support."
Things got wild as Johansson was in the process of introducing a previously unseen clip from "Black Widow" when Jost walked over to her in their home and poured a bowl of green slime over her head.
Scarlett Johansson's Best Looks
"What the f—?" Johansson said.
"MTV! You got slimed," Jost responded.
After the "Rough Night" actress explained that the 38-year-old "Saturday Night Live" star was thinking of Nickelodeon, he replied, "I'm very, very sorry."
She fired back, "Just get a towel," and then wouldn't let him attempt to dab her face with it.
In introducing the star prior to the segment, Billy Porter quipped, "She's the only Oscar nominee I know who can bench press more than Chris Hemsworth and look hotter doing it."
Earlier this month, a press release announced Johansson would receive the award.
"The highly coveted 'Generation Award' celebrates beloved actors whose diverse contributions to both film and television have turned them into household names," the statement said in part.
Previous recipients include Dwayne Johnson, Reese Witherspoon, Jamie Foxx, Adam Sandler, Will Smith, Sandra Bullock, Tom Cruise, Chris Pratt and Robert Downey Jr.
Prior to the Generation Award, Johansson had been nominated for six MTV Movie & TV Awards prizes over the years. She nabbed the golden popcorn in 2013 for "Best Fight" for "The Avengers."