In Court Moves, Britney Spears Seeks Freedom From Father – NBC4 Washington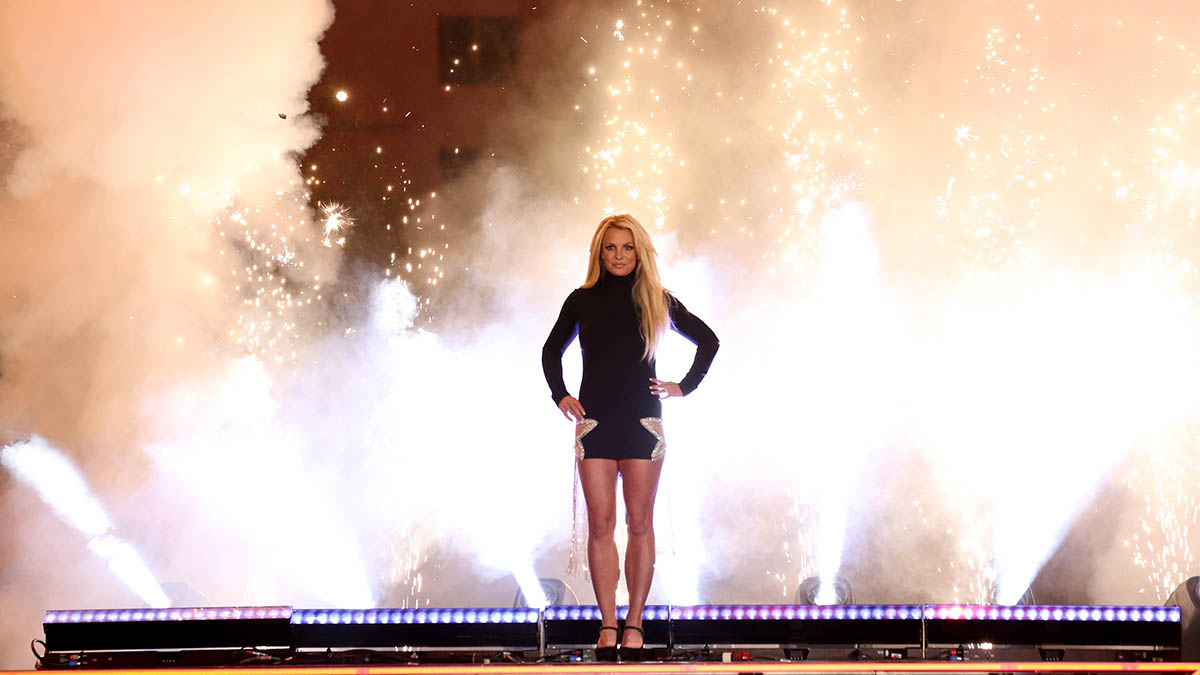 Britney Spears wants to be freed from her father.
The pop star's moves have been missing from stage and screen in a career hiatus that shows no signs of ending, but she's been making all kinds of maneuvers in court in an attempt to gain greater control over her life and money after 12 years of a court conservatorship run mainly by her dad, James Spears.
Tuesday afternoon, a Los Angeles judge will hear arguments on Spears' requests, the boldest of which would remove James Spears as co-conservator for what his daughter says is an unwillingness to share control of her more than $60 million in assets.
The conservatorship, known in many states as a guardianship, began in 2008 when she was having serious mental struggles and an often public meltdown. The arrangements are normally limited to people with severely diminished ability to make decisions for themselves, and are meant to be temporary, but Britney Spears, 38, has remained under court control longer than anyone expected.
She has acknowledged that the arrangement was necessary when it began, and probably saved her career, and she remained silent both in public and in court for nearly all of its existence.
But starting in August she began publicly seeking to choose who oversaw her life and money, asking for greater transparency in the court's often secret moves, and even declaring that she was sympathetic to fans who have increasingly demanded in protests and online posts that those in control must #FreeBritney.
James Spears and a co-conservator, attorney Andrew Wallet, ran the conservatorship for 11 years. Last year, Wallet stepped down, leaving James Spears entirely in charge. He soon temporarily stepped down as conservator of Spears' person, citing health reasons, but kept his role as conservator of her finances.
In August of this year, Britney Spears said she strongly objected to her father returning as conservator of her person, and wanted to make her approved replacement, Jodi Montgomery, permanent in the role.
In September she went even further, asking that a corporate fiduciary, the Bessemer Trust, become conservator of her finances instead of her father.
James Spears first filed to have Wallet return as his co-conservator instead, but Wallet withdrew after Britney Spears objected.
James Spears subsequently said he would work with the Bessemer Trust, but now Britney Spears is insisting that such an arrangement would be "doomed to failure" and her father needs to be out entirely.
In documents filed by her court-appointed attorney for the conservatorship, Samuel Ingham III, Spears said her father was clearly planning to attempt "to retain full functional control of her assets, books and records in the face of Britney's objections."
She also cited his recent failure to notify her that her business manager had resigned and he had appointed a new one, and said she plans to object to the accounting reports that will be made at Tuesday's hearing.
In his own filings, James Spears argued that he has done his job well, taking the estate from being in debt and facing tens of millions in lawsuits to its current value of over $60 million.
"Mr. Spears is doing exactly what he is supposed to be doing as conservator of the estate; he should be commended, not suspended," one court filing said.
James Spears did all this, the filing argued, while working hard to restore his daughter "to good health, reunite her with her children, and revive her career."
"Throughout his service as Conservator, Mr. Spear's sole motivation has been his unconditional love for his daughter and a fierce desire to protect her from those trying to take advantage of her," the filing said.
It is not clear whether Judge Brenda Penny will make any decisions Tuesday. She may seek time to reach decisions or ask that arguments continue on another date.
Spears is expected to take part in the hearing by phone, as most or all of the participants will as allowed under the court's pandemic guidelines.
The proceedings are likely to be closed to the public and media, as Penny has routinely done at the request of James Spears and his attorneys, who have argued for his daughter's need for privacy.
But in her recent spate of filings, Spears has said she has gotten more privacy than is good for her, arguing that the secrecy has not been helpful, and welcomed the scrutiny of the #FreeBritney movement, which her father has scorned.
In court documents, Britney Spears said, "Far from being a conspiracy theory or a 'joke' as James reportedly told the media, in large part this scrutiny is a reasonable and even predictable result of James' aggressive use of the sealing procedure over the years to minimize the amount of meaningful information made available to the public."
___
Follow AP Entertainment Reporter Andrew Dalton on Twitter: https://twitter.com/andyjamesdalton
Scarlett Johansson Gets Slimed by Colin Jost While Accepting MTV's Generation Award – NBC4 Washington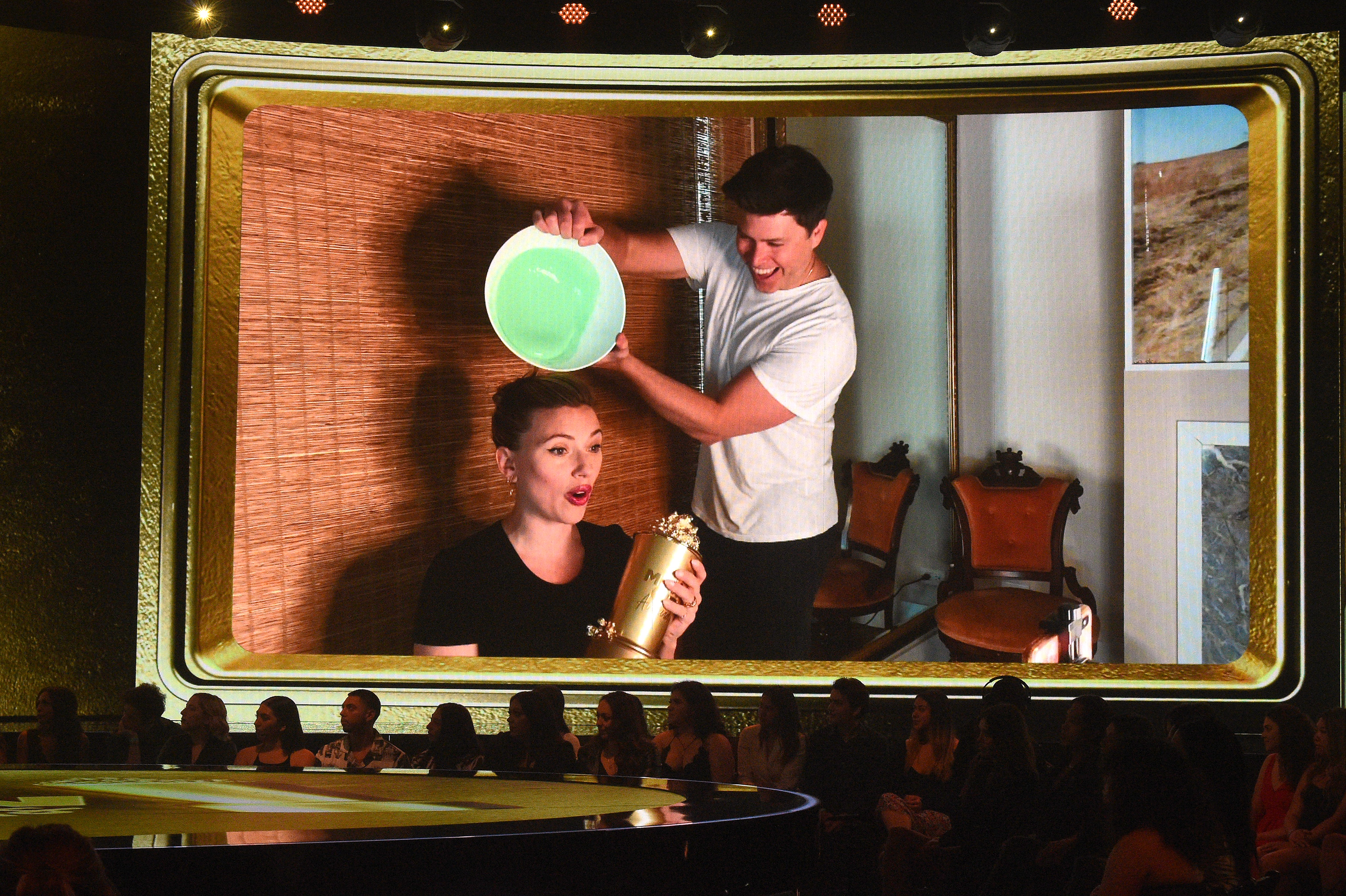 Scarlett Johansson got a surprise from husband Colin Jost during the 2021 MTV Movie & TV Awards.
The 36-year-old "Black Widow" star accepted the Generation Award with a pre-taped segment that aired during the awards ceremony on Sunday. She began her acceptance speech by thanking her co-workers from throughout her career, in addition to expressing appreciation for her fans.
"I never would have been able to continue to evolve as an actor for the last 30 years without the support and dedication of so many cast and crew members that make up the nomadic traveling-circus family that are movie sets, and the dedication and hard work of so many people that goes into making any movie continues to inspire me as a performer," Johansson said.
"Thank you so much to my fans for riding the wave with me and for supporting my career so I can continue to have the good fortune to pursue the job that is my passion," she continued. "I realize what an absolute gift it is to be able to have the opportunity to do what I love, and I couldn't do it without your continued support."
Things got wild as Johansson was in the process of introducing a previously unseen clip from "Black Widow" when Jost walked over to her in their home and poured a bowl of green slime over her head.
Scarlett Johansson's Best Looks
"What the f—?" Johansson said.
"MTV! You got slimed," Jost responded.
After the "Rough Night" actress explained that the 38-year-old "Saturday Night Live" star was thinking of Nickelodeon, he replied, "I'm very, very sorry."
She fired back, "Just get a towel," and then wouldn't let him attempt to dab her face with it.
In introducing the star prior to the segment, Billy Porter quipped, "She's the only Oscar nominee I know who can bench press more than Chris Hemsworth and look hotter doing it."
Earlier this month, a press release announced Johansson would receive the award.
"The highly coveted 'Generation Award' celebrates beloved actors whose diverse contributions to both film and television have turned them into household names," the statement said in part.
Previous recipients include Dwayne Johnson, Reese Witherspoon, Jamie Foxx, Adam Sandler, Will Smith, Sandra Bullock, Tom Cruise, Chris Pratt and Robert Downey Jr.
Prior to the Generation Award, Johansson had been nominated for six MTV Movie & TV Awards prizes over the years. She nabbed the golden popcorn in 2013 for "Best Fight" for "The Avengers."