Judge Mulls Church of Scientology's Motion After Danny Masterson's Accusers Allege Members Stalked Them – NBC4 Washington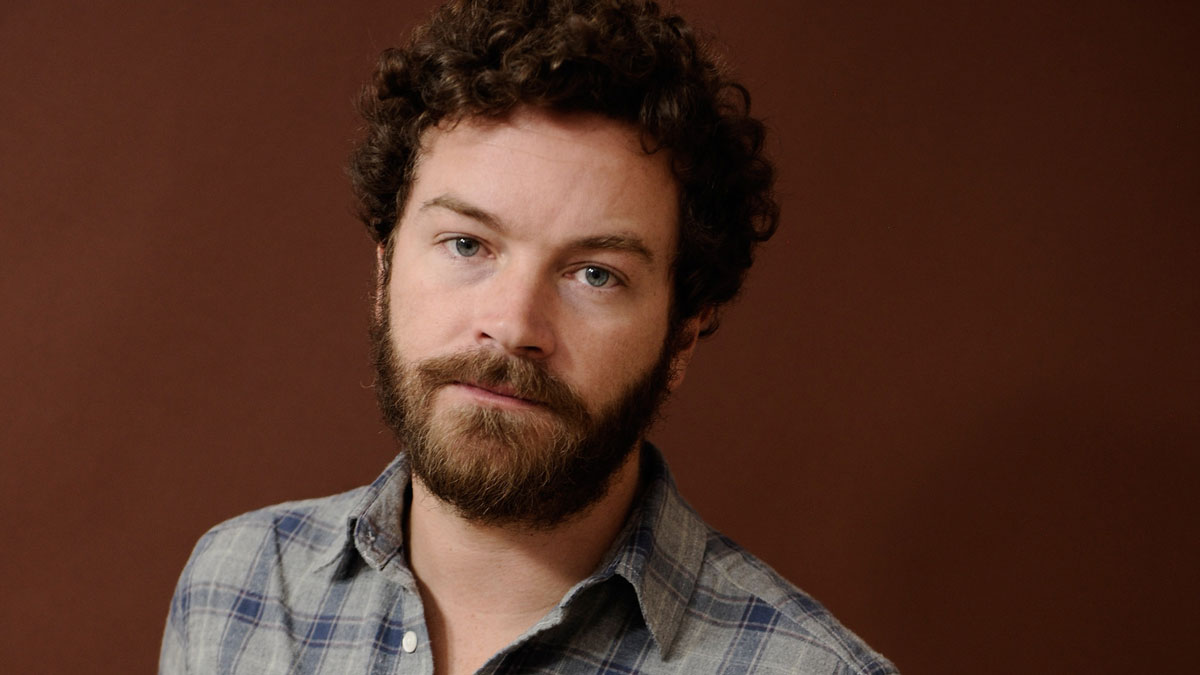 A judge Friday took under submission a motion by the Church of Scientology to force arbitration of the claims of all but one of a group of women who allege they were stalked and harassed after filing sexual assault allegations against actor Danny Masterson with Los Angeles police.
After hearing arguments, Los Angeles Superior Court Judge Steven Kleifield said he will have a written ruling, but did not say when.
In August 2019, plaintiffs Chrissie Carnell Bixler, Bobette Riales and two Jane Does sued the church, its Religious Technology Center, church leader, David Miscavige and Masterson. The actor is a Scientology church member identified in the suit as the ex-boyfriend of all the plaintiffs.
The women allege that strangers turned up around their homes, sometimes looking inside with flashlights. They also maintain their email accounts were compromised and that their credit cards were stolen. They additionally allege that they were followed by other cars while driving and that one of them was forced off the road. They all say their car doors and trunks were mysteriously left wide open.
As to Masterson, the women allege stalking and intentional infliction of emotional distress.
Riales is the only plaintiff who is not a former member of the church and the church motions to compel arbitration did not include her. In their motions, the church defendants maintain that as a condition of taking part in Scientology services, Bixler and the two Does agreed in written agreements to resolve through internal arbitration "any dispute, claim or controversy" that could develop between them and the church.
One of the men had a gun permit for Virginia, which is not valid in Pennsylvania. The other man had no permit at all, authorities said. NBC10's Matt DeLucia reports.
Church attorney William Forman argued that the plaintiffs' decision to sign the agreements prevented them from filing a lawsuit later and claiming they have a right to have their claims heard by a jury.
"Arbitration itself is a limitation on constitutional rights," Forman said.
But plaintiffs' attorney Marci Hamilton said the case dealt with the "fundamental right to exit a church" and that forcing the women into arbitration would be tantamount to subjecting them to religious services against their will, all in violation of their First Amendment rights.
"They would be trapped in a dispute resolution system after they've been raped and left," argued Hamilton, who also said the arbitration agreements were one-sided in favor of the church.
Bixler's husband, Cedric Bixler-Zavala, is suing for loss of consortium and the church also is seeking to force his claim into arbitration.
In a sworn declaration, Bixler alleges Masterson repeatedly abused her.
"I was sexually assaulted by Danny Masterson numerous times between approximately 1997-2002," Bixler claims.
She said she reported the alleged assaults to the church and that in 2002, she "fled" from the emotional, physical and verbal abuse she allegedly suffered while in a relationship with Masterson. She also said she remained in the church for a while, but did not regularly receive religious services.
Masterson, 44, is charged in a separate criminal case in Los Angeles Superior Court with three counts of forcible rape and could face up to 45 years to life in state prison if convicted as charged. He co-starred in the Fox series "That '70s Show" from 1998 to 2006. In 2017, he was fired from the Emmy-winning series "The Ranch" amid sexual assault accusations involving several women dating back to the early 2000s.
Scarlett Johansson Gets Slimed by Colin Jost While Accepting MTV's Generation Award – NBC4 Washington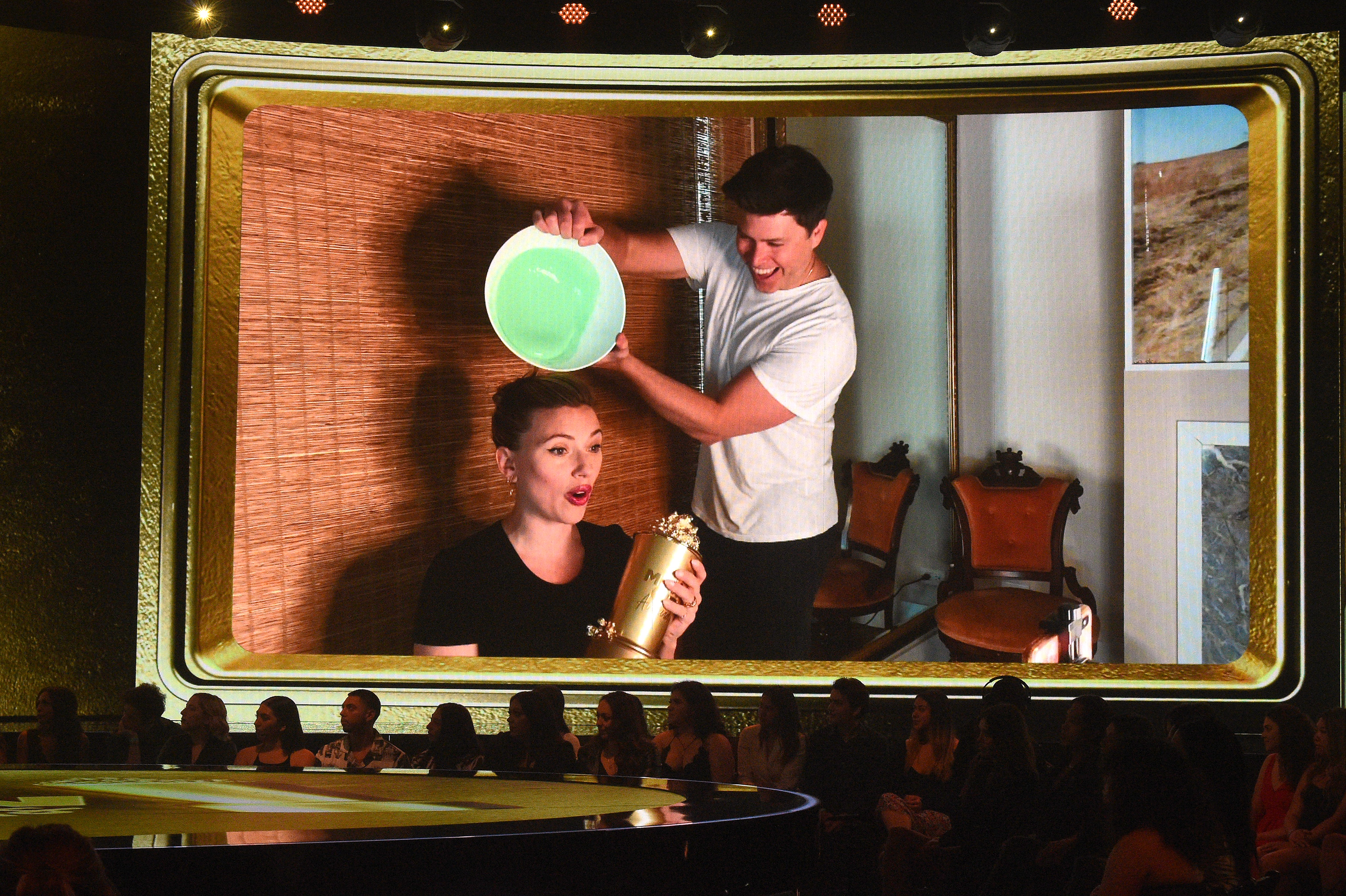 Scarlett Johansson got a surprise from husband Colin Jost during the 2021 MTV Movie & TV Awards.
The 36-year-old "Black Widow" star accepted the Generation Award with a pre-taped segment that aired during the awards ceremony on Sunday. She began her acceptance speech by thanking her co-workers from throughout her career, in addition to expressing appreciation for her fans.
"I never would have been able to continue to evolve as an actor for the last 30 years without the support and dedication of so many cast and crew members that make up the nomadic traveling-circus family that are movie sets, and the dedication and hard work of so many people that goes into making any movie continues to inspire me as a performer," Johansson said.
"Thank you so much to my fans for riding the wave with me and for supporting my career so I can continue to have the good fortune to pursue the job that is my passion," she continued. "I realize what an absolute gift it is to be able to have the opportunity to do what I love, and I couldn't do it without your continued support."
Things got wild as Johansson was in the process of introducing a previously unseen clip from "Black Widow" when Jost walked over to her in their home and poured a bowl of green slime over her head.
Scarlett Johansson's Best Looks
"What the f—?" Johansson said.
"MTV! You got slimed," Jost responded.
After the "Rough Night" actress explained that the 38-year-old "Saturday Night Live" star was thinking of Nickelodeon, he replied, "I'm very, very sorry."
She fired back, "Just get a towel," and then wouldn't let him attempt to dab her face with it.
In introducing the star prior to the segment, Billy Porter quipped, "She's the only Oscar nominee I know who can bench press more than Chris Hemsworth and look hotter doing it."
Earlier this month, a press release announced Johansson would receive the award.
"The highly coveted 'Generation Award' celebrates beloved actors whose diverse contributions to both film and television have turned them into household names," the statement said in part.
Previous recipients include Dwayne Johnson, Reese Witherspoon, Jamie Foxx, Adam Sandler, Will Smith, Sandra Bullock, Tom Cruise, Chris Pratt and Robert Downey Jr.
Prior to the Generation Award, Johansson had been nominated for six MTV Movie & TV Awards prizes over the years. She nabbed the golden popcorn in 2013 for "Best Fight" for "The Avengers."