Sean Paul Mines Gold In The UK With "Calling On Me" With Tove Lo
Sean Paul continues to prove he has the right formula for success in music.
Sean Paul continues to fly the flag of Dancehall high around the world. The dominant artist has once again claimed a Gold record for his song "Calling on Me," featuring Swedish singer Tove Lo. The song, which was released back in February this year, was certified gold in Hungary by the Hungarian Recording Industry Association. This is Paul's 19th Gold-certified record, with several Platinum records under his belt as well.
It earned the certification after an impressive amount of both global audio and video streams, which totaled a whopping 82,959,424. At least 66,049,785 are audio streams and 16,909,639 are video streams. The song was also wildly popular on YouTube, racking up over 12 million views since its release. "Calling Me" was produced by Banx and Ranx and released by Island.
The numbers were also impressive in many European countries, including France, Sweden, Norway, Finland, Belgium, Germany, and the United Kingdom. Strangely enough, the song that didn't do so well on the Jamaican charts also gained a lot of attention in Switzerland, Luxembourg, Slovakia, and Vietnam.
Paul spoke with Jamaica Observer's Splash and spoke about his feelings at hearing that yet another of his songs had attracted Gold. he said that he was extremely humbled with how well it was performing. He also said that the song has a very special meaning to him because he wrote it for his family, including his father, who recently passed away.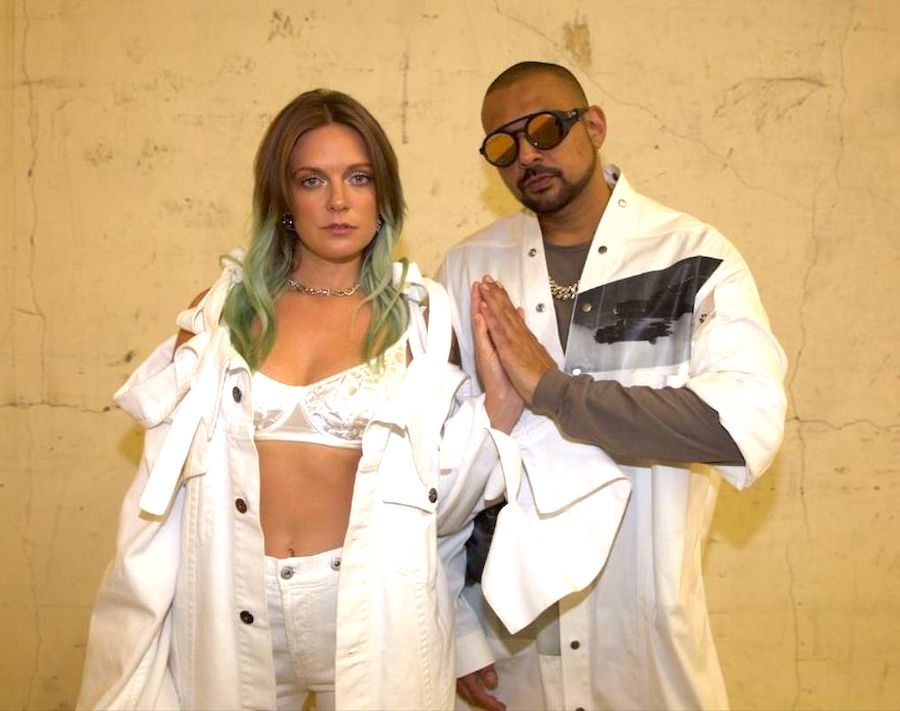 On choosing Tove Lo to collaborate with, he said he was impressed by the singer's voice and her following and said that he was sold after seeing her live in concert in Europe. He described her as a free spirit and felt that the message of the song fit her personality.
"When I sent the song to her, she sent back messages that she loved the song and the beat," he said.
His international success and fame have not stopped him from remembering his roots, as he still works closely with Dutty Rock Productions. He also mentioned some projects that are in the works, which include hitmakers like Shenseea and Agent Sasco.
"We are about the drop a project called Swiss Cheese rhythm which features Ding Dong, Chi Ching Ching, Shenseea, Sizzla, Agent Sasco, Christopher Martin, and a collaboration with Shaggy and Gyptian, " he said.
Always hard at work, Paul added that he is also working on a Dutty Rock and Friends album that will have collaborations with Squash, Busy Signal, Buju Banton, Jesse Royal, Serani, and Mavado. A lot of the collabs will be the first time for him. Even as he works assiduously on these projects, somehow, he is finding the time to work on another album.
He has two albums left to create for Island Records under his current deal, and one is expected next year and will feature Jada Kingdom, Gwen Stefani, and Shenseea.
Paul has a long list of accolades since bursting on to the Dancehall scene in the 90s, which includes some prestigious awards like a Grammy, Music of Black Origin Awards (MOBO), an American Music Award, several American Society of Composers, Authors and Publishers (ASCAP) Awards and an MTV Europe Award.
Paul had to fight to be shown the respect he deserves and detailed earlier this year how he felt discriminated against at his first Grammy show in 2004. He continues to show that he has a successful formula for churning out the hits.
Bounty Killer Fix His Crown On 'King Of Kingston' Cover Art & Put Artists On Notice
Bounty Killer fix his dancehall crown on the cover art of his forthcoming album, King of Kingston. The dancehall legend used the opportunity to put every other artists dropping album this year on notice.
2021 has been the year for dancehall albums, and another major release is on the horizon. Veteran deejay Bounty Killer has announced that he will be dropping his hot new project, King of Kingston, sometime this year.
In true Bounty Killer style, the artiste gave the confirmation on Instagram yesterday (May 14), writing, "Y'album alerts the coming is near."
The Warlord has been regarded as one of the most entertaining dancehall acts of his day, and he ensured that this stayed fresh in the minds of his followers, as he bashed other entertainers who have released albums this year.
"Side Note: Since everybody and dem granny making album this year all of a sudden let me make this clear all who and who dropping dem little dumpling thing dweet fast and move bcuz when GIANT a feed up a pudding pan kerosene tin business in other words the BIGGEST BADDEST and the BEST dancehall Y'album for the last two decades is…………..LOADING," he wrote in the caption.
The timing of Bounty's announcement, along with the shady message, had fans thinking the artiste was taking a jab at Alkaline, who released his "Top Prize" album yesterday. Despite the dig (intentional or not), it's undeniable that Alkaline's album has been making waves even before its launch. "Top Prize" has been trending both locally and internationally, becoming the #1 pre-ordered album on all major streaming platforms, including Amazon and iTunes, in the week before it launched.
Still, Bounty's comments might not have been directed at the young artiste as several dancehall artists, both newcomers and veterans, have either launched or announced albums in the past few months. These include Vybz Kartel, Sean Paul, Masicka, Beenie Man, Shenseea, Popcaan, Jada Kingdom, and Intence.
It's clear that Bounty's album is one of the most highly anticipated. The comment section of his announcement was flooded with upbeat responses from fellow artists who expressed excitement about the album. Bugle commented, "Ready and a wait caz mi know it a go great [fire emojis]." Baby Cham also commented fire emojis, while Trelawny native Charly Black said, "Well turrrrrble [fire emojis]."
On another post that highlighted an image of Killer (which we assume is the album cover), Vybz Kartel also expressed anticipation, writing, "TPC [fire emojis]." The two have had their differences in the past but seem to have mended fences in recent years.
The deejay's last album was Ghetto Dictionary: The Art of War, which was released in 2002.
Bounty Killer is one of the greatest of all time in dancehall. The legend, often referred to as The General, rose to fame in the early 1990s when he cemented himself as a gritty hardcore deejay from Seaview Gardens in Kingston. His him community likely helped inspired the title of the album, King of Kingston.
Since his early days as a ruthless hardcore deejay, Bounty Killer went on to become one of the most celebrated names who ever pick up the mic. With numerous classics under his belt including several international collabs, fans are clued in for his upcoming project.