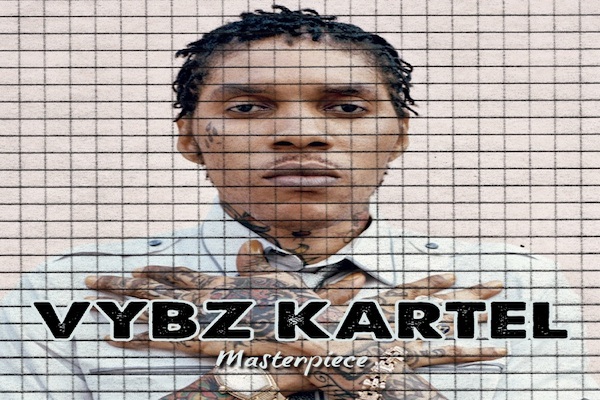 The Jamaican deejay already delighted his old and new fans releasing one album in January, titled 'To Tanesha', produced by Short Boss Muzik, the album is a collection of feelings and emotions around Kartel's relationship with his baby mama and common wife Tanesha Shorty Jonshon Palmer, to whom the album is fully dedicated,  and also produced by her own label.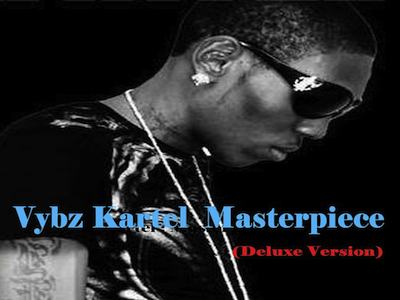 In June Vybz Kartel, real name Adidja Palmer, released the highly anticipated studio album "Of Dons & Divas", a double compilation that features the new generation of Jamaican dancehall Dons & Divas at their finest in collaborative singles with the World Boss.
Kartel's EP 'Masterpiece' features some Addi's oldest tunes that came out in 2009 and earlier on and it has been remastered it and polished with the newest Deluxe Edition that features 11 tracks and guest appearances from veteran dancehall reggae stars Wayne Marshall and D'Angel, Beenie Man's former wife, featured in the opening song 'Baby Daddy'. 
Vybz Kartel & D'Angel song goes back to 2009 and there is even the music video, it's centered on D'Angel Beenie Man relationship and their son and was then titled 'Baby Father', in the 'Masterpiece' EP the title has been slightly changed to Baby Daddy, but it's the same tune. Watch the original music video posted below.
Masterpiece is a collection of old Vybz Kartel' songs  from different music producers, that goes back to the time when Kartel was still a free man and the Portmore Empire and Gaza were raving and it includes anthems like 'Don't Diss Me' voiced over West Pines Riddim, Hot Gal, New Generation (feat. Wayne Marshall), Picture This, Dandy Shandy a song that goes back to twelve tears ago and still has a mad crisp.
Anticipated in June this year the full Deluxe updated Edition was just published.
Masterpiece sports some hardcore dancehall tunes, love songs, reggae, dancehall classics, war songs and much more and is a great collection of timeless classic tunes from the incarcerated Jamaican deejay that has been ruling the genre for almost two decades.
A great tribute to different eras of Jamaican dancehall music that Kartel represents in all aspects with his effortless flow, lyrics and delivery.
Available in all major music digital platforms click on the links posted on this page to get Vybz Kartel Masterpiece EP Deluxe Edition. Another classic timeless EP from the incarcerated Gaza dancehall King.
Stream highlights from Kartel "Masterpiece" album below, directly from World Boss new Soundcloud official account , check the track listing and get Vybz Kartel's latest EP clicking on the banners and links posted on this page.
1. Vybz Kartel Baby Daddy (feat. D'angel)
2. Vybz Kartel Bigga Gallist
3. Vybz Kartel Dont Diss Me
4. Vybz Kartel Hot Gal
5. Vybz Kartel New Generation (feat. Wayne Marshall)
6. Vybz Kartel Love Me Angel
7. Vybz Kartel Picture This
8. Vybz Kartel Dandy Shandy
9. Vybz Kartel Real Man
10. Vybz Kartel Old Time Jamaica
11. Vybz Kartel Real Deal