Tekashi 6ix9ine has clapped back at Lil Durk claiming that it was Durk's team who contacted him offering $5 million to promote the Chicago rapper's album.
We all knew that the drama would start to fly as soon as Tekashi 6ix9ine was released from prison, and even more so now that he has ended his house arrest and is free to roam around the country, with approval from his parole officer of course. The controversial rapper has already managed to offend several big names with his obnoxious antics on social media and in the streets, and now he and Lil Durk have been going back and forth allegedly revealing secrets about each other they wouldn't want the public to get ahold of.
With both rappers gearing up to release albums this Friday, Durk took to Instagram Live to claim that he had been offered $3 million by Tekashi's team to continue trolling the rainbow-haired rapper.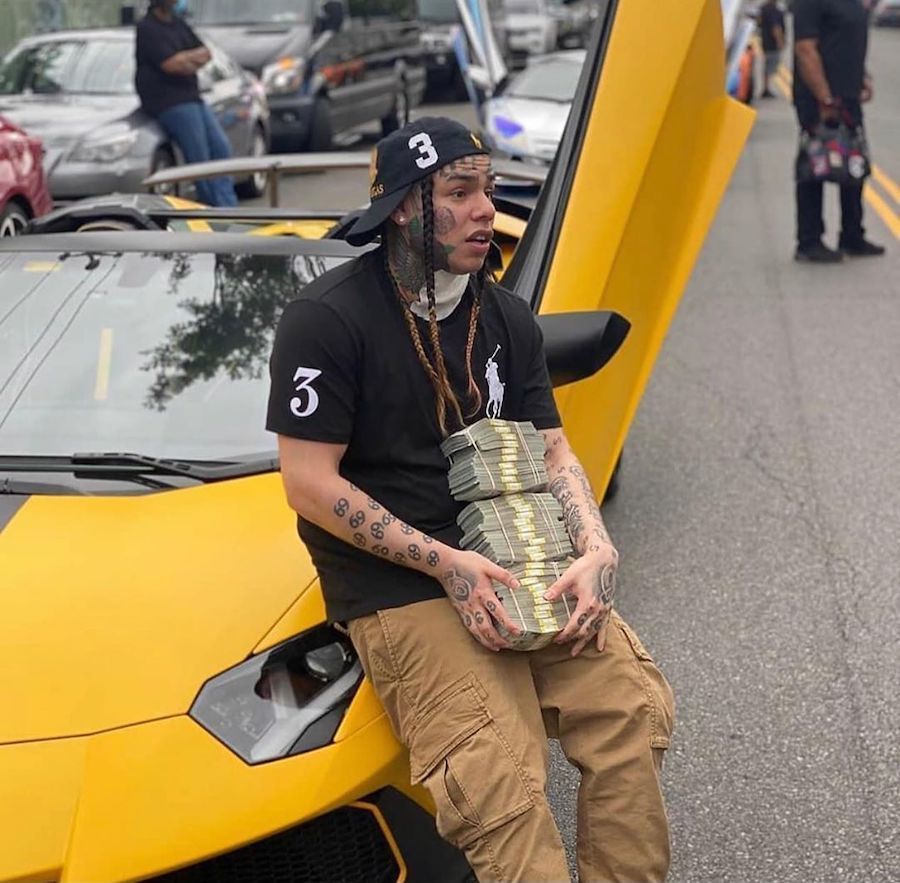 According to Lil Durk, the people handling 6ix9ine's marketing seem to be counting on the excitement of an ongoing beef to help boost record sales. This revelation comes after a long history of trash-talking between the two rappers, including a thinly-veiled diss from Durk on Drake's "Laugh Now Cry Later" when he raps, "Can you not play that lil' boy in the club? 'Cause we don't listen to rats".
Lil Durk also announced that he would no longer be engaging with 6ix9ine, apparently doing the exact opposite of what Tekashi and his team want.
Now it seems that 6ix9ine has caught wind of the accusation and is responding by accusing Durk's team of a similar strategy.
Posting a video to his Instagram, Tekashi 6ix9ine claims, "Some bum a** n****a's label called me talkin' 'bout 'Yo, let's fly you out to L.A. and help promote his album'". 6ix9ine goes on to claim that Durk's team offered him $5 million to help prevent his upcoming album from flopping, even mentioning that Durk's people got him a Drake feature to try and save the project. "Without Drake these people can't chart," he captioned the post.
Someone is clearly frontin' in this situation, and most rap fans can probably agree on who.