Tekashi 6ix9ine stands to make more money the more beef and trolling he's involved in and Lil Durk is now claiming that he was offered a $3 million payday to continue to troll 69.
It can be said that Tekashi 6ix9ine has been trolling his way through his entire career, and while the act has always entertained to some extent, upon it seems his schemes may be running dry. According to Lil Durk, he is now resorting to paying for publicity, and from an unlikely source as well. The "GOOBA" rapper has been turning up his level of trolling since getting off house arrest some weeks ago.
6ix9ine has even made stops in various cities known for their distaste of snitch culture such as his hometown New York and LA. His latest stop landed him in Chicago, where he is apparently still chilling out. During this latest troll fest, which is most likely fueled by his need to stay relevant for the release of his album in the next four days, he has proceeded to taunt Lil Reese and Lil Durk.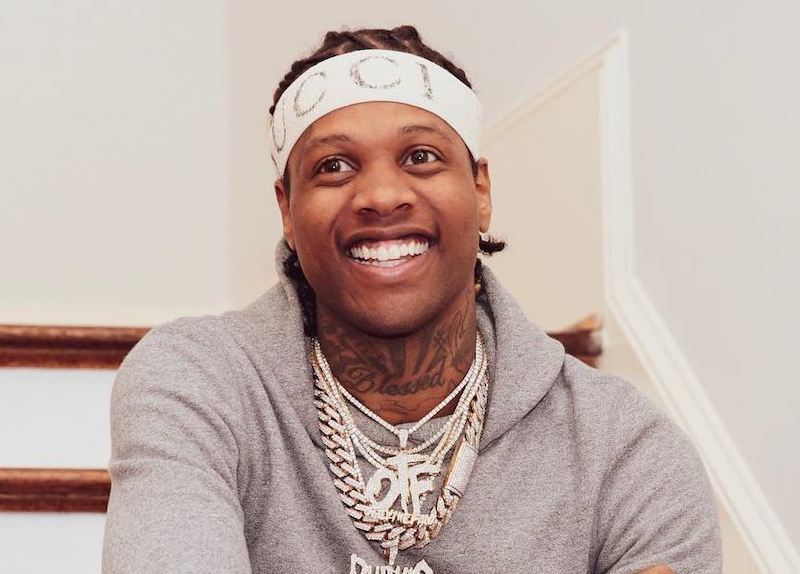 In one of his latest moves, the "Trollz" rapper entered O Block during the daytime to pay his respects to Durk's deceased cousin Nuski who was shot and killed in Chicago. It was clear the move was not sincere. Lil Durk came back with a cunning reply, stating that he would be dropping an album the same day as Tekashi's Tattle Tales. He doubled down on his efforts last night when he proceeded to put an end to 6ix9ine's trolling ways by exposing what was asked of him. During his "must see" Instagram LIVE, Durk explained that he was contacted by a member of Tekashi's team with a hefty offer to continue engaging his wild acts.
"That b*tch a*s n***a label call me. Somebody from his camp. I ain't gonna say his label. Somebody from his camp called somebody from my camp talkin' 'bout they'll give me $3M to keep trolling with this n***a," Durk said. "Dead. I hope y'all on here lookin' and listenin'. That sh*t dead, man. I ain't never gon' turn my back on the f**kin' streets, ever. I'm the f**king voice, know what I'm sayin'? That money shit ain't gonna change a motha***ka. So I ain't never gon' respond to this n***a ever f**kin' again."
Tekashi has been a hot topic in the media for some time now. However, he has long been criticized for not possessing any core musical fans. "Trollz," his first Billboard number one barrelled to the bottom of the chart the following week after landing atop the charts. It will be interesting to see how his upcoming album holds up against that of Durk.