Vybz Kartel has a new super lit official music video for his anthem "Run Dancehall' featuring Liza Mercedes.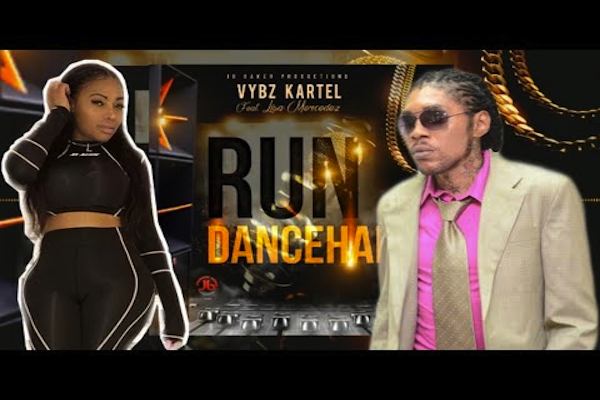 This is one of the biggest dancehall anthem of this year from World Boss, his single "Run Dancehall' with the hypnotic chorus from UK dancehall diva Liza Mercedes, that keeps saying "Addi a di King and he runs dancehall'. The visuals live up to the song giving a great insight and picture of the dancehall community, with mad dancers and cameos, including Gaza VP Sikke Rymes.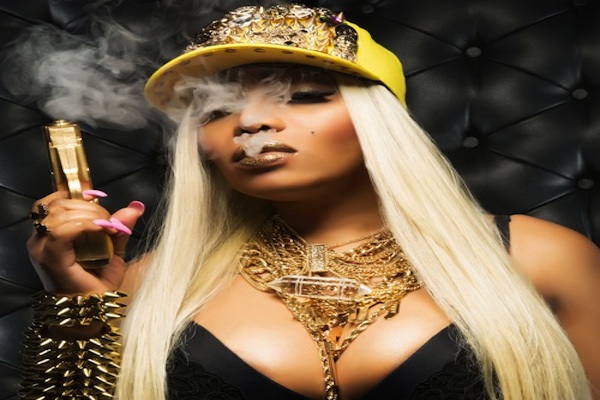 The dance floor is on fire. Ten years after his incarceration World Boss still runs the dancehall no doubt indeed, his grip is stronger than ever. Addi unleashes his lyrical power in his new masterpiece, voiced over the super popular Skool Dem Riddim, produced by Jermaine JB Baker Productions, bringing a lot to the plate, even a diss to Alkaline, Jahmiel and Mavado, check the lyrics posted below.
One of the best music video of this year from World Boss, a powerful instant portrait of dancehall music straight from Jamaica to the world.
VYBZ KARTEL RUN DANCEHALL LYRICS
Yo J.B
Eh, yute dem fi have things, doh?
Alright
Comet coming soon
Well bright, like every pitney weh go Dunoon
Cyaan' stall, a di Teacha, big up Vauxhall
Me n'ave nuh time fi trace
Me nah lap frock tail
Coulda even, we ah go have oxtail
Every female wan' mi contact, Hotmail
Dot com inna you gyal ah weh di cash pot play
Hottarice, mek me tell you 'bout we
Man skiller dan a killer when him out pon bail
Cyaan' lose, bet you money, put you house pon sale
Bet you wife, all you pitney, me just cyaan' fail
Dem couldn't be me, a dot to a 3D
Likkle pitney ah greet me like me ah keep treat
Big woman seh dem need di teelie, di sweet sweet
Young gyal ah cock up fi Teacha, fi beat meat
Pussy run like tracks like Jago raid you stadium
Da alien here nuh stay nowhere Uranus
Mi status famous, various cyattie rate us
Me dangerous, K buss, Spain nuh play nuh day just
Yo, di WorlBoss cyaan' stall
Yo ah Addi ah di king and him ah run Dancehall
Addi ah di King and him ah run Dancehall
Addi ah di King and him ah run Dancehall
Di WorlBoss cyaan' stall
Yo ah Addi ah di king and him ah run Dancehall
Addi ah di King and him ah run Dancehall
Addi ah di King and him ah run Dancehall
Me n'ave nuh time fi waste
Up to di time, same way
Me ah run di universe, di world ah mine same way
Big up every DJ (every DJ)
Ninety percent ah unnuh ah my DNA, talk truth
We come from a sperm and a egg
But a badmind bwoy is a slime same way
Caught pon di camera, di crime tape play
Fucking eediot, you do it inna USA
Gran bag ah weed charge up me mad brains
And me wul it pon di Gaza wid a bagga bad slave
No remorse like di man weh rob grave, man brave
Why you wanna see your brother down? Rat race
Addi ah nuh Rolex, me nuh watch face
If yuh heart clean me wi' help you, me got grace
But me got bad ways as well
Haskell clap, mek bwoy head back swell
Yo, di WorlBoss cyaan' stall
Yo ah Addi ah di king and him ah run Dancehall
Addi ah di King and him ah run Dancehall
Addi ah di King and him ah run Dancehall
Di WorlBoss cyaan' stall
Yo ah Addi ah di king and him ah run Dancehall
Addi ah di King and him ah run Dancehall
Addi ah di King and him ah run Dancehall
Me n'ave nuh time fi trace
Me nah lap frock tail
Coulda even, we ah go have oxtail
Every female wan' mi contact, Hotmail
Dot com inna you gyal ah weh di cash pot play
Hottarice, mek me tell you 'bout we
Man skiller dan a killer when him out pon bail
Cyaan' lose, bet you money, put you house pon sale
Bet you wife, all you pitney, me just cyaan' fail
Dem couldn't be me, a dot to a 3D
Likkle pitney ah greet me like me ah keep treat
Big woman seh dem need di teelie, di sweet sweet
Young gyal ah cock up fi Teacha, fi beat meat
Pussy run like tracks like Jago raid you stadium
Da alien here nuh stay nowhere Uranus
Mi status famous, various cyattie rate us
Me dangerous, K buss, Spain nuh play nuh day just
Yo, di WorlBoss cyaan' stall
Yo ah Addi ah di king and him ah run Dancehall
Addi ah di King and him ah run Dancehall
Addi ah di King and him ah run Dancehall
Di WorlBoss cyaan' stall
Yo ah Addi ah di king and him ah run Dancehall
Addi ah di King and him ah run Dancehall
Addi ah di King and him ah run Dancehall
Di WorlBoss cyaan' stall
Yo ah Addi ah di king and him ah run Dancehall
Addi ah di King and him ah run Dancehall
Addi ah di King and him ah run Dancehall
Di WorlBoss cyaan' stall
Yo ah Addi ah di king and him ah run Dancehall
Addi ah di King and him ah run Dancehall
Addi ah di King and him ah run Dancehall
real deal