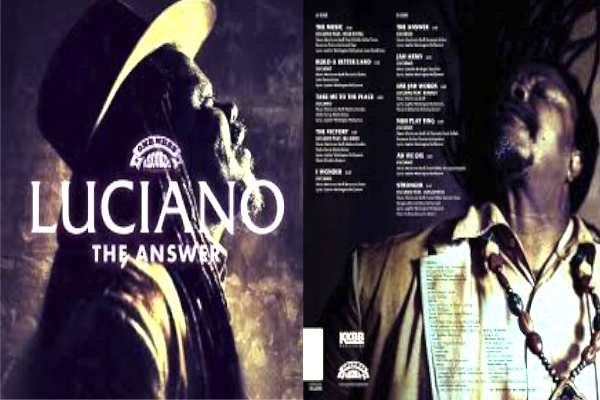 Jamaican reggae star Luciano released his long awaited album titled The Answer, under Oneness record label.
At the first stream of Luciano's new studio album, that features 11 tracks, the reggae roots spirit and powers of this legendary reggae artist gifted with a beautiful voice, stays with you for the rest of the day and soon you will replay each and every song deciding which one is better, but the truth is they are all big tracks and well crafted.
Luciano's new album features three big collaborative tracks: "The Music" featuring Jesse Royal, the anticipated dub soul single "The Victory" featuring Iba Mahr and "Use Jah Words" featuring Runkus.
The production of the whole album is impressive, as it is the list of credits that made this reggae masterpiece possible. Luciano did the rest with his voice, message, charisma, his spirit, the beautiful and powerful lyrics with a message. This is a good reggae album, in a messed up year like the one we are living in now, good music unites us, heal us and give us back our powers recharging our spirit.
Luciano | The Answer | 'The Answer' 2020
Luciano new album 'The Answer' has been worth the wait from his old fans and will gain him new generations of new fans for sure. Stream the full album below and check the track listing after the preview.
STREAM LUCIANO ' THE ANSWER' ALBUM [Reggae Music 2020]
1.The Music (feat. Jesse Royal)
2.Build A Better Land
3.Take Me To The Place
4.The Victory (feat. Iba Mahr)
5.I Wonder
6.The Answer
7.Jah Army
8.Use Jah Words
9.Nuh Play Ting
10.Ah We Dis 03:36
11.Stronger (feat. Jahcoustix)
real deal