Why Planters Killed Off Mr. Peanut – NBC4 Washington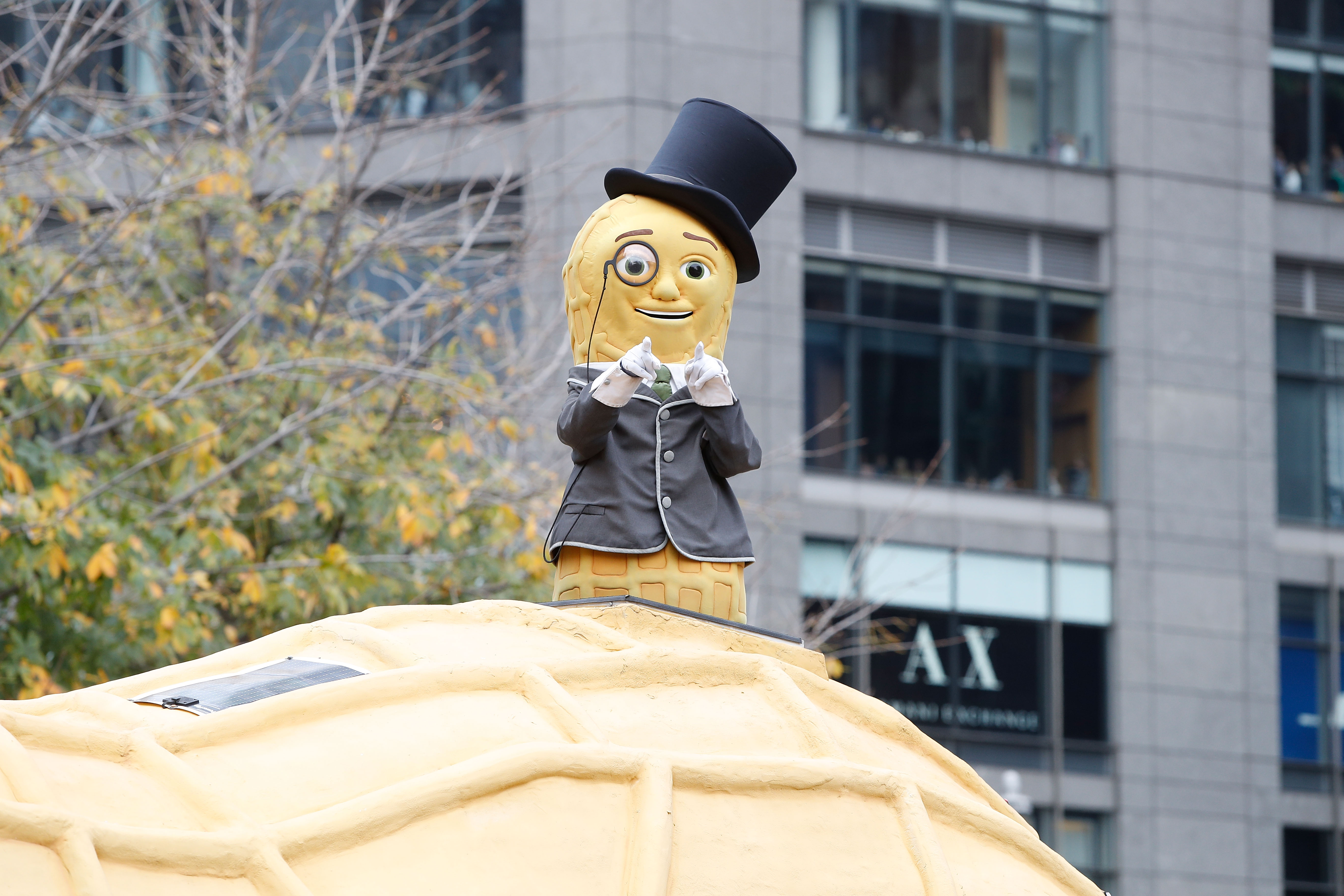 This week, snack brand Planters released a dramatic video showing the apparent death of its animated mascot, Mr. Peanut.
It turns out killing off the iconic 104-year-old nut had to do with the phenomenon of how people mourn the deaths of fictional characters, such as Iron Man, according to a creative leader behind the campaign.
Kraft Heinz's Planters on Tuesday released a cryptic tweet with a link to a video showing Mr. Peanut sacrificing himself to save actors Wesley Snipes and Matt Walsh by plunging to his death. On Wednesday, the brand shared the video, which as of Thursday morning had nearly 1.5 million views on YouTube.
The spot, done with VaynerMedia, will appear before Super Bowl kickoff during the pregame show. Then, during the third quarter of the game, the brand promises to "broadcast Mr. Peanut's funeral, so the world can mourn the loss of the beloved legume together."
VaynerMedia also handled Planters' Super Bowl spot last year. Mike Pierantozzi, group creative director at Planters' agency VaynerMedia, said that put the agency in the position of needing to come up with something that would top last year. He said the agency was looking to see how Planters could really line up with culture in a way that would explode.
"We started talking about how the internet treats when someone dies — specifically, we were thinking about fictional characters, [like when] Iron Man died," Pierantozzi said, referring to the death of the Marvel character in last year's "Avengers: Endgame."
"When Iron Man died, we saw an incredible reaction on Twitter and on social media. It's such a strange phenomenon," Pierantozzi said.
Pierantozzi said with Mr. Peanut the shop wondered, "What would happen and how would the world react if he passed away?" He said the idea surfaced last summer.
"We did the unthinkable: we created a program and an idea where Mr. Peanut dies, and dies specifically sacrificing himself for his friends, which has always been a tenet of who he is and what he does — he always puts others first," Pierantozzi said.
Super Bowl teasers are meant to generate some buzz for a brand's in-game spot, often starting a story or introducing a theme or characters to get consumers excited before the full commercial airs. But this one seemed to be especially successful. By comparison, Hyundai's teaser on YouTube had about 73,000 views and Olay's had nearly 17,000 Thursday afternoon. Doritos, which released its teaser last week with a spoken-word rendition of "Old Town Road," has racked up nearly 4 million views on YouTube, while a teaser for Cheetos' spot with MC Hammer from last week has nearly 3 million.
"It's with heavy hearts that we confirm Mr. Peanut has passed away at 104 years old," Samantha Hess, Planters brand manager at Kraft Heinz, said in a statement. "He will be remembered as the legume who always brought people together for nutty adventures and a good time. We encourage fans to tune in to Mr. Peanut's funeral during the third quarter of the Super Bowl to celebrate his life."
Of course, some brands have gone the death route for the Super Bowl and failed, the Wall Street Journal's CMO Today pointed out Thursday morning. Nationwide's 2015 ad that showed a boy who had died and could never grow up weirded out viewers. (The company's CMO left shortly after.) And a spot now known as the "robot suicide ad" from General Motors was later changed after sparking criticism, including from the American Foundation for Suicide Prevention.
Pierantozzi said with such a serious subject, creatives have to toe a certain line and approach it with empathy. He said it needs to hit the right note between humor and solemnity.
"You have to strike the perfect tone on this, or you really could end up with a problem," he said. "So we definitely considered that. We're very happy with the response we're getting. We feel like we nailed the tone."
He said there's been positive feedback and an "outpouring of emotion" from onlookers.
Mr. Peanut's social channels have been renamed with "The Estate of Mr. Peanut" with a graphic of a crying monocle, and his Twitter account asked users to "pay respects" with the hashtag, #RIPeanut. Other brands, including Skippy peanut butter, Budweiser, Syfy, Shake Shack and more, did just that. Pierantozzi said other Kraft Heinz brands did know about the effort, but to his knowledge some of the other brands weighing in did so organically.
In terms of the parsing out of information and the phony "leak" of the Super Bowl ad that transpired on Tuesday, Pierantozzi said, "We're trying to keep this as close to reality as possible. I think we looked at Twitter and how things sometimes find their way onto Twitter, and we kind of tapped into those things." The brand then sent out a press release confirming the death.
"I think it was written beautifully and struck the right tone," Pierantozzi said.
Part of the buzz, Pierantozzi said, stems from the fact that Planters has built up Mr. Peanut so much, along with his "Nutmobile."
"I think they made it really easy for people to get involved with the idea," he said. "It was in the language of something people already understood in the world of Twitter and in the world of Facebook. It was very simple for people to get involved."
The specifics of what will happen in Planters' actual Super Bowl spot aren't clear, and conspiracy theories on Twitter are abounding. But Pierantozzi says this much is true: "There will be a funeral, and an opportunity for hundreds of millions of people who love Mr. Peanut to pay their respects," he said.
This story first appeared on CNBC.com More from CNBC:
Cardi B's Heavily Pregnant Best Friend Star Brim Charged in NYC Bloods Gang Roundup – NBC4 Washington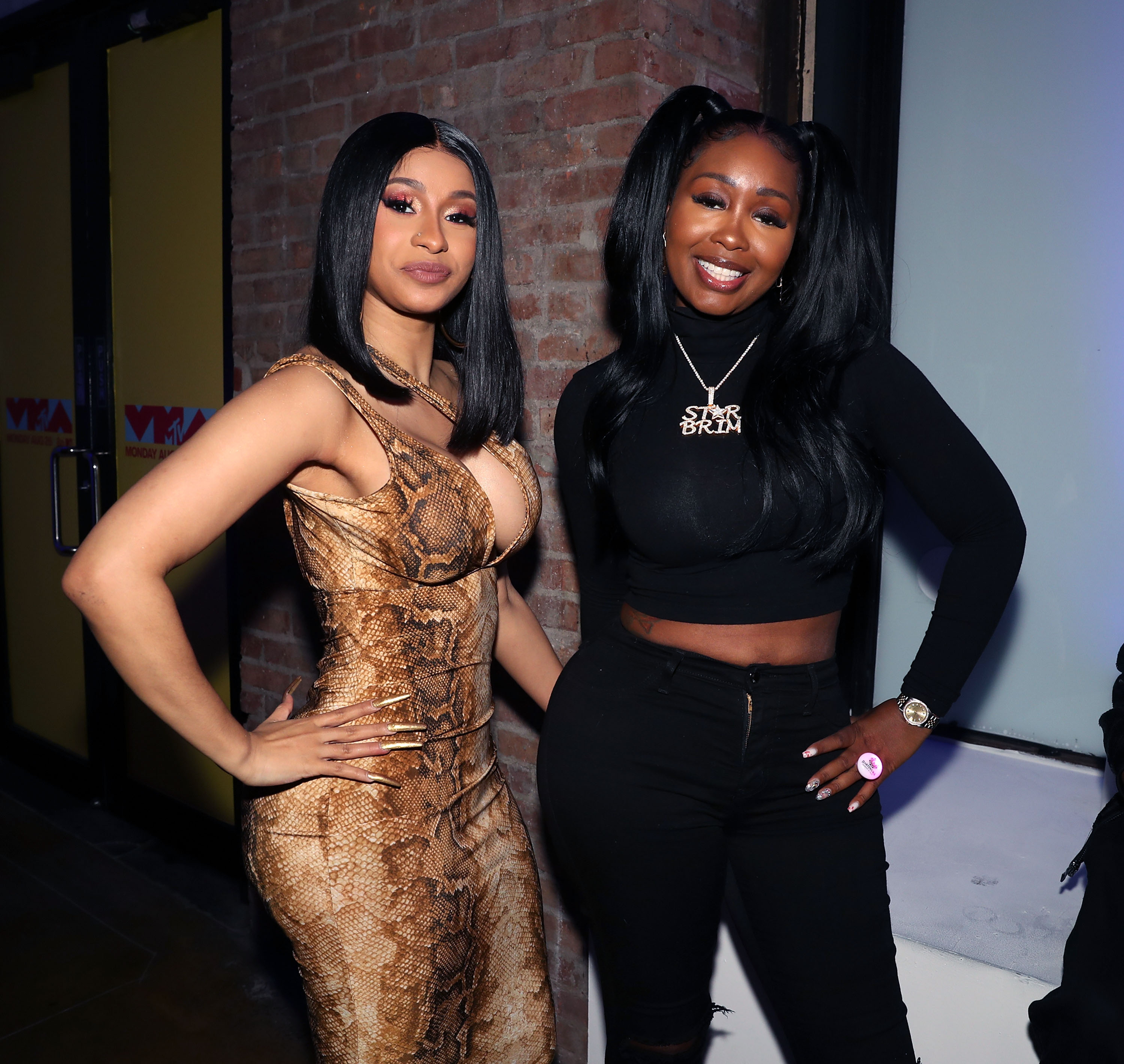 What to Know
The best friend of Bronx rapper Cardi B has been charged with racketeering and slashing a person, court documents released Tuesday say
Star Brim is allegedly the highest-ranking female member of the Bloods subset 5-9 Brims in New York City, the "Godmother," the documents revealed
Cardi B posted about her friend's legal troubles to her tens of millions of followers in 2018, saying how proud she is of her getting her life on track
The best friend of Bronx superstar Cardi B has been charged in a sweeping roundup of members of the 5-9 Brims, a violent Bloods street gang. But the heavily pregnant Star Brim won't be arrested until she gives birth, officials say.
Brim — real name Yonette Respass — was one of 18 defendants named in an indictment of gang members in the Southern District of New York Tuesday. She is accused of being the highest ranking female member of the gang and is charged with slashing a person and participating in a racketeering conspiracy.
In addition to those defendants, Respass and 10 other members of the 5-9 Brims were also charged in an indictment by the Eastern District of New York in Brooklyn.
That indictment alleges these members had been feuding with a rival faction of the gang called the "Real Ryte," with some of the defendants either participating in or conspiring in the murder of rival members. Others face racketeering, conspiracy, narcotics, fraud and firearms charges.
According to the EDNY indictment, members of the 5-9 Brims violently beat a bartender at the Angels night club in Flushing, Queens, after the woman apparently disrespected another member of the gang. Respass, from behind bars, ordered other members to "pop that bottle" on the bartender, saying "I want hands put on them. I don't even want no talking."
Later that same night, three of the defendants are accused of going to the bar where they lured the bartender away from the bar, held her hair while beating her in the face and throwing a bottle at her. One of the members allegedly recorded the attack on cellphone, and it was sent to the member on whose behalf Respass ordered the attack.
While many of the gang members named in the indictments have been arrested, Brim was not as she is expected to give birth in the coming days. Prosecutors say they are in discussions with her attorney regarding a time and date for self-surrender.
"The 5-9 Brims is a violent criminal organization that has terrorized residents of Brooklyn and Queens by committing brutal acts of violence in public places, trafficking narcotics on the streets and defrauding victims through financial schemes," stated United States Attorney Donoghue.
The summary of charges in the 5-9 Brims cases reveals startling details about the organizational structure of the gang — including real names and street names of the gang's highest ranking members and their roles in the criminal operation. There are two rank structures — one for 5-9 Brims who are in prison and one for those who are free, prosecutors say. The heads of the "Prison Lineup" and the "Street Lineup" each have their own leader, who is named the "Godfather."
Prosecutors from the SDNY say they arrested Street Lineup Godfather Willie Evans, or "Mills," in the Bronx borough of New York at 6 a.m. Tuesday. He is facing two murder charges as well as racketeering, firearms and conspiracy charges. They also arrested a number of the 5-9 Brims borough leaders, or "High 020s," Tuesday morning, including Queens High 020 Albert Shoulders, aka "Bundy," and Bronx High 020 Jamarr Simmons, aka "Show Off."
Prosecutors say Brim is the highest-ranking female member of the 5-9 Brims, also known as "Godmother." Female members of the gang who do not report to other gang officials are required to report to her. Previous "Godmother" Jerlaine Little, aka "Noni," was also arrested.
The 18 gang members named in the SDNY indictment also face two murder and five attempted murder charges , in addition to narcotics and firearms offenses.
Brim has become somewhat of a celebrity alongside her longtime friend Cardi B, with more than 920,000 followers on Instagram the day of her arrest. Cardi B has posted about Brim to her millions of followers previously, saying in 2018 she was "proud of her" and outlining some of her previous run-ins with the law.
Cardi B has previously opened up about her past with the Bloods gang. She told GQ magazine she started hanging out with Bloods when she was 16 and members urged her to join.
But she said feared for her future when it became understood that being in a gang was a "lifelong commitment." She said becoming a stripper at 19 helped her move away from a life of crime.