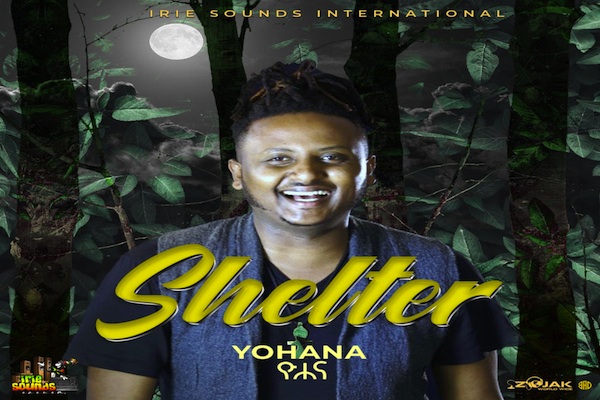 Irie Sounds International brings you "Shelter" by Yohana, a rising Ethiopian reggae artist.
This track is a prayer to a higher power, asking for protection and shelter from the storms, real and metaphorical. 
Jamaican roots

production fuses with the African voice and spirit in this lovely tune that will touch your soul.
Check out Yohana's interview posted after his music single "Shelter"

When did you start recording / performing your music?Tell us a bit about your new single, "Shelter," with Irie Sounds.
It was not in my schedule, my manager called me and told me a producer from Jamaica wants to have you on his riddim and have sent you two samples for u to choose… and I was happy cause you know that was my next project to produce a full english reggae/dancehall album… and where can I find a better start than a studio in Jamaica? So we did it, we send it … dem loved it and make it a single for the riddim album.
Can you describe the musical style of this project, and how it is unique?
I am a reggae dancehall artist. What's different is that as you heard on Shelter, I add Ethiopian pentatonic scales to give the riddim another dimension and to represent my culture.
Do you have any other new projects with specific artists or producers that you'd like to mention?
I am finalizing the samples for my upcoming reggae dancehall album... and would like to check big producers in Jamaica
Anything else you'd like to say to the people?
Yah man the first Ethiopian home made international reggae dancehall artist is comin… keep the links up!
real deal