Halsey Apologizes After Unintentionally Calling for Collapse of One World Trade Center – NBC4 Washington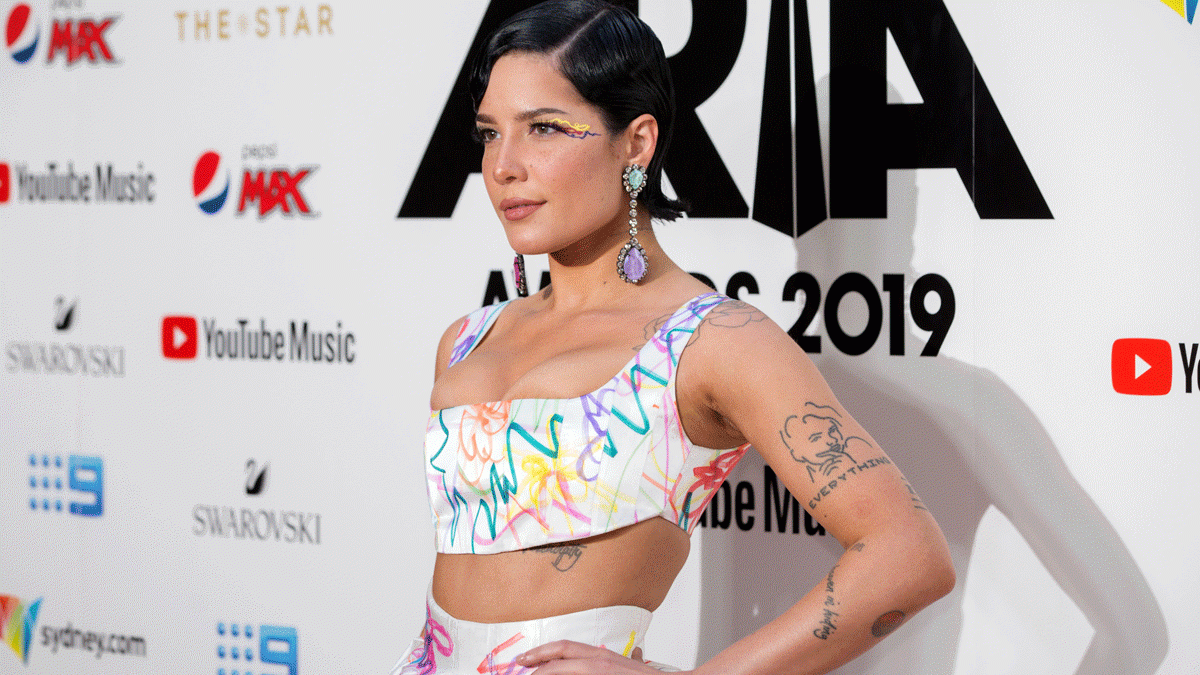 Halsey is clarifying a controversial comment she made on social media.
Earlier this week, Pitchfork shared their review of the singer's new album. "Too much of this album sounds like the amorphous pop that you might associate with a miserable Lyft ride," the tweet shared.
Ultimately, Halsey saw the review and chose to respond. "Can the basement that they run p*tchfork out of just collapse already," she posted (then deleted) online.
While it may sound like a standard clap back, one follower couldn't help but point out that the Pitchfork offices are at the One World Trade Center building in New York City.
"Losing my mind thinking about the person on Halsey's team who had to tell her she just called for the collapse of One World Trade," NBC News reporter Ben Kesslen pointed out online. Ultimately, Halsey realized she made a mistake and quickly deleted the post.
Musicians Performing Live on Stage
"ABSOLUTELY deleted it upon realizing this. Was just trying to make a joke! Intended zero harm," the "Without Me" singer shared on the social media platform. "Just figured I could poke at them back with the same aloof passive aggression they poke at artists with! Clearly a misunderstanding."
Social media posts aside, Halsey has big plans for the year ahead.
Earlier this month, the pop superstar announced she will be heading out on the North American leg of her Manic World Tour this summer. CHVRHES and Omar Apollo will serve as special guests.
And although many believe Halsey was snubbed out of nominations for the 2020 Grammys, the singer is still feeling grateful for the music she has been able to create.
"My fans, please do not waste your anger or frustration," she shared shortly after the nominations were announced. "I see a lot of you are upset. Of course I'm sad too. None of it matters. Literally none of it. You're here. I'm here. Plus everything is gonna stay exactly the same and without me is still a super tight, record breaking song."
This story first appeared on eonline.com. More from eonline:
Cardi B's Heavily Pregnant Best Friend Star Brim Charged in NYC Bloods Gang Roundup – NBC4 Washington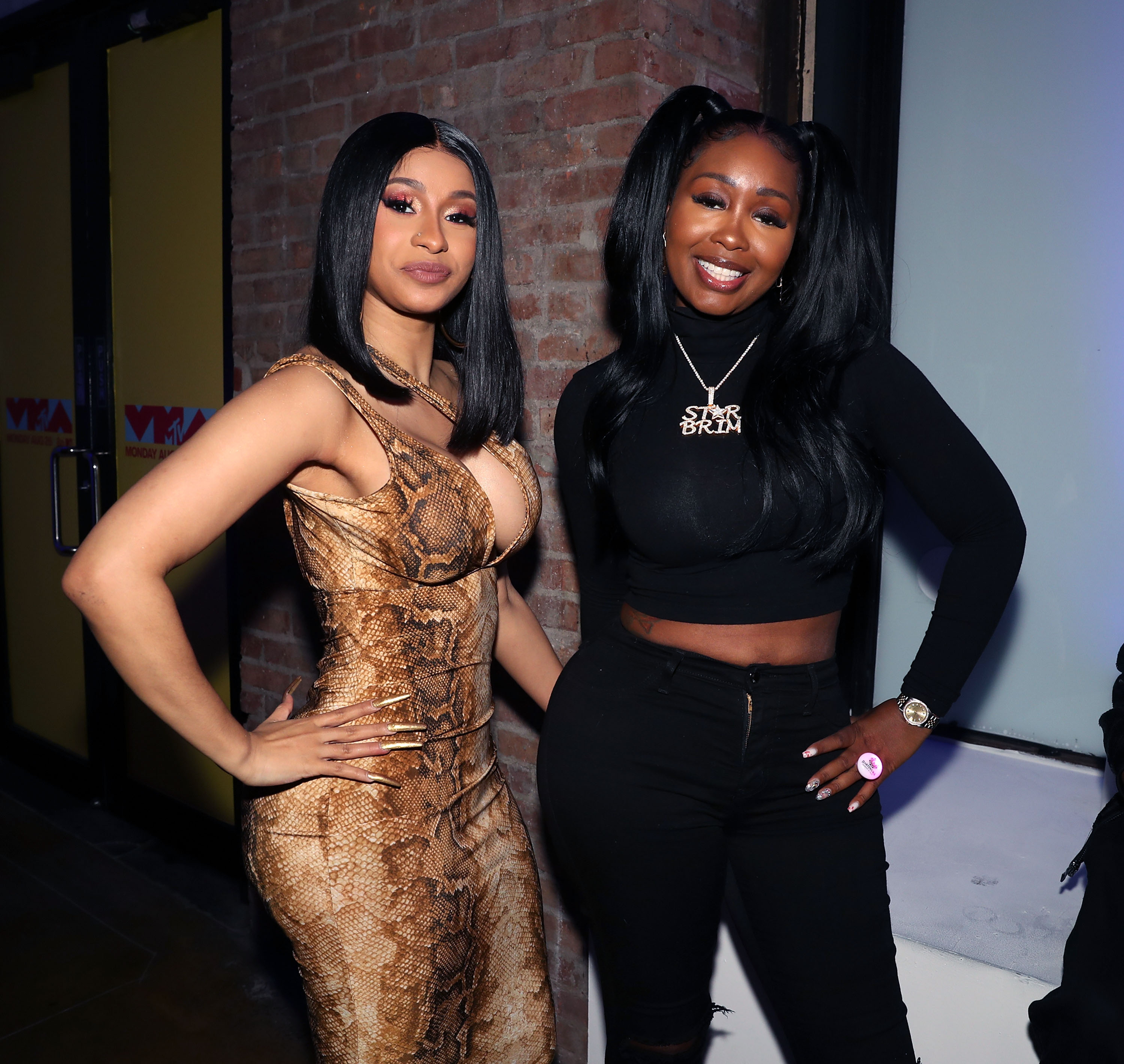 What to Know
The best friend of Bronx rapper Cardi B has been charged with racketeering and slashing a person, court documents released Tuesday say
Star Brim is allegedly the highest-ranking female member of the Bloods subset 5-9 Brims in New York City, the "Godmother," the documents revealed
Cardi B posted about her friend's legal troubles to her tens of millions of followers in 2018, saying how proud she is of her getting her life on track
The best friend of Bronx superstar Cardi B has been charged in a sweeping roundup of members of the 5-9 Brims, a violent Bloods street gang. But the heavily pregnant Star Brim won't be arrested until she gives birth, officials say.
Brim — real name Yonette Respass — was one of 18 defendants named in an indictment of gang members in the Southern District of New York Tuesday. She is accused of being the highest ranking female member of the gang and is charged with slashing a person and participating in a racketeering conspiracy.
In addition to those defendants, Respass and 10 other members of the 5-9 Brims were also charged in an indictment by the Eastern District of New York in Brooklyn.
That indictment alleges these members had been feuding with a rival faction of the gang called the "Real Ryte," with some of the defendants either participating in or conspiring in the murder of rival members. Others face racketeering, conspiracy, narcotics, fraud and firearms charges.
According to the EDNY indictment, members of the 5-9 Brims violently beat a bartender at the Angels night club in Flushing, Queens, after the woman apparently disrespected another member of the gang. Respass, from behind bars, ordered other members to "pop that bottle" on the bartender, saying "I want hands put on them. I don't even want no talking."
Later that same night, three of the defendants are accused of going to the bar where they lured the bartender away from the bar, held her hair while beating her in the face and throwing a bottle at her. One of the members allegedly recorded the attack on cellphone, and it was sent to the member on whose behalf Respass ordered the attack.
While many of the gang members named in the indictments have been arrested, Brim was not as she is expected to give birth in the coming days. Prosecutors say they are in discussions with her attorney regarding a time and date for self-surrender.
"The 5-9 Brims is a violent criminal organization that has terrorized residents of Brooklyn and Queens by committing brutal acts of violence in public places, trafficking narcotics on the streets and defrauding victims through financial schemes," stated United States Attorney Donoghue.
The summary of charges in the 5-9 Brims cases reveals startling details about the organizational structure of the gang — including real names and street names of the gang's highest ranking members and their roles in the criminal operation. There are two rank structures — one for 5-9 Brims who are in prison and one for those who are free, prosecutors say. The heads of the "Prison Lineup" and the "Street Lineup" each have their own leader, who is named the "Godfather."
Prosecutors from the SDNY say they arrested Street Lineup Godfather Willie Evans, or "Mills," in the Bronx borough of New York at 6 a.m. Tuesday. He is facing two murder charges as well as racketeering, firearms and conspiracy charges. They also arrested a number of the 5-9 Brims borough leaders, or "High 020s," Tuesday morning, including Queens High 020 Albert Shoulders, aka "Bundy," and Bronx High 020 Jamarr Simmons, aka "Show Off."
Prosecutors say Brim is the highest-ranking female member of the 5-9 Brims, also known as "Godmother." Female members of the gang who do not report to other gang officials are required to report to her. Previous "Godmother" Jerlaine Little, aka "Noni," was also arrested.
The 18 gang members named in the SDNY indictment also face two murder and five attempted murder charges , in addition to narcotics and firearms offenses.
Brim has become somewhat of a celebrity alongside her longtime friend Cardi B, with more than 920,000 followers on Instagram the day of her arrest. Cardi B has posted about Brim to her millions of followers previously, saying in 2018 she was "proud of her" and outlining some of her previous run-ins with the law.
Cardi B has previously opened up about her past with the Bloods gang. She told GQ magazine she started hanging out with Bloods when she was 16 and members urged her to join.
But she said feared for her future when it became understood that being in a gang was a "lifelong commitment." She said becoming a stripper at 19 helped her move away from a life of crime.