Ousted Grammy Chief Suggests Awards Are Tainted – NBC4 Washington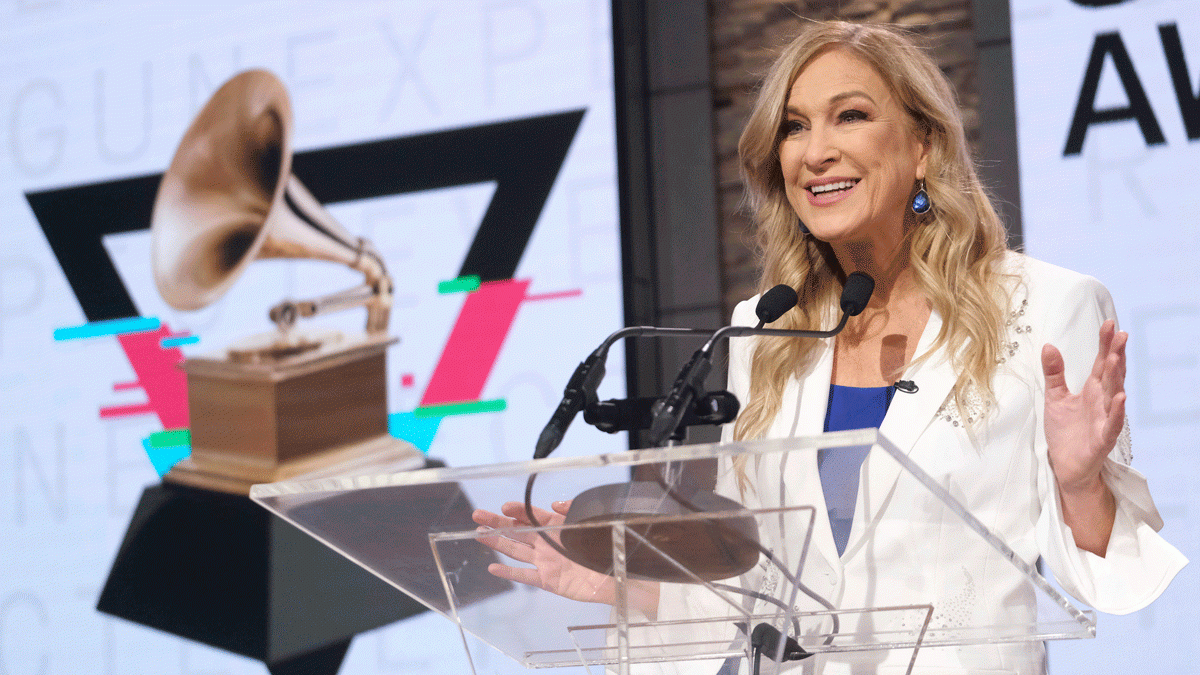 The ousted head of the Grammy Awards says that music's biggest awards are tainted because of conflicts of interest that affect how certain songs and artists are nominated.
Nevertheless, Deborah Dugan said in an interview on ABC's "Good Morning America" on Thursday that she plans to watch the Grammys this weekend.
Dugan was fired only months into her job as head of the Recording Academy and this week filed an explosive complaint with the Equal Opportunity Employment Commission that alleged she was sexually harassed and that the music organization was a "boy's club" that favors friends. The academy, which has accused Dugan of misconduct, has said it has launched an investigation.
The personnel allegations had largely overshadowed Dugan's charges about the integrity of the Grammys' awards process — a huge problem given that its annual ceremony is set to be televised on CBS in three days.
"The system should be transparent and there are incidents of conflicts of interest that taint the results," Dugan said on ABC.
Her complaint charged that a "secret committee" that decides who gets Grammy nominations contains people with business and personal relationships with artists, and that they push their favorites ahead. The Grammy membership generally selects 20 potential nominees in categories and internal committees whittle those lists down to the five or seven eventual nominees.
She charged that an artist who was ranked 18th out of 20 in the initial song of the year process last year got a nomination and the artist was actually on the committee that decided the nominees. The same artist, who Dugan did not identify, is represented professionally by someone on the Recording Academy board.
Dugan suggested the conflict was behind two notable snubs in the category, of songs performed by Ariana Grande and Ed Sheeran, although there has been some question about whether Grande had submitted her indelible hit, "Thank U, Next," for the award.
Brandi Carlile, Kendrick Lamar and Lady Gaga were among the nominees for this award, which was won by "This is America," performed by Childish Gambino.
In the category of jazz vocals, Dugan alleged that an artist nominated for an award participated in the nomination process. Again, she did not name the artist involved.
Overall, she said some 30 artists whose work was not chosen as a potential nominee by the Recording Academy membership were added to that list because they had personal or business relationships with people on the nomination committees or the Academy's board.
Dugan also said that nominations were handed out to songs or albums because the producer of the annual awards show wanted them to be performed on the show.
Producer Ken Ehrlich did not answer a message seeking a response to Dugan's allegations.
Despite her charges, Dugan said she's watching Sunday because she worked very hard on the show and loves the artists who will be performing.
"I couldn't say more positive things about all of the nominations and everyone that performs," she said. "Oh, my God, I hate that I'm in this situation because I'd much rather be talking about the artists and their music."
Cardi B's Heavily Pregnant Best Friend Star Brim Charged in NYC Bloods Gang Roundup – NBC4 Washington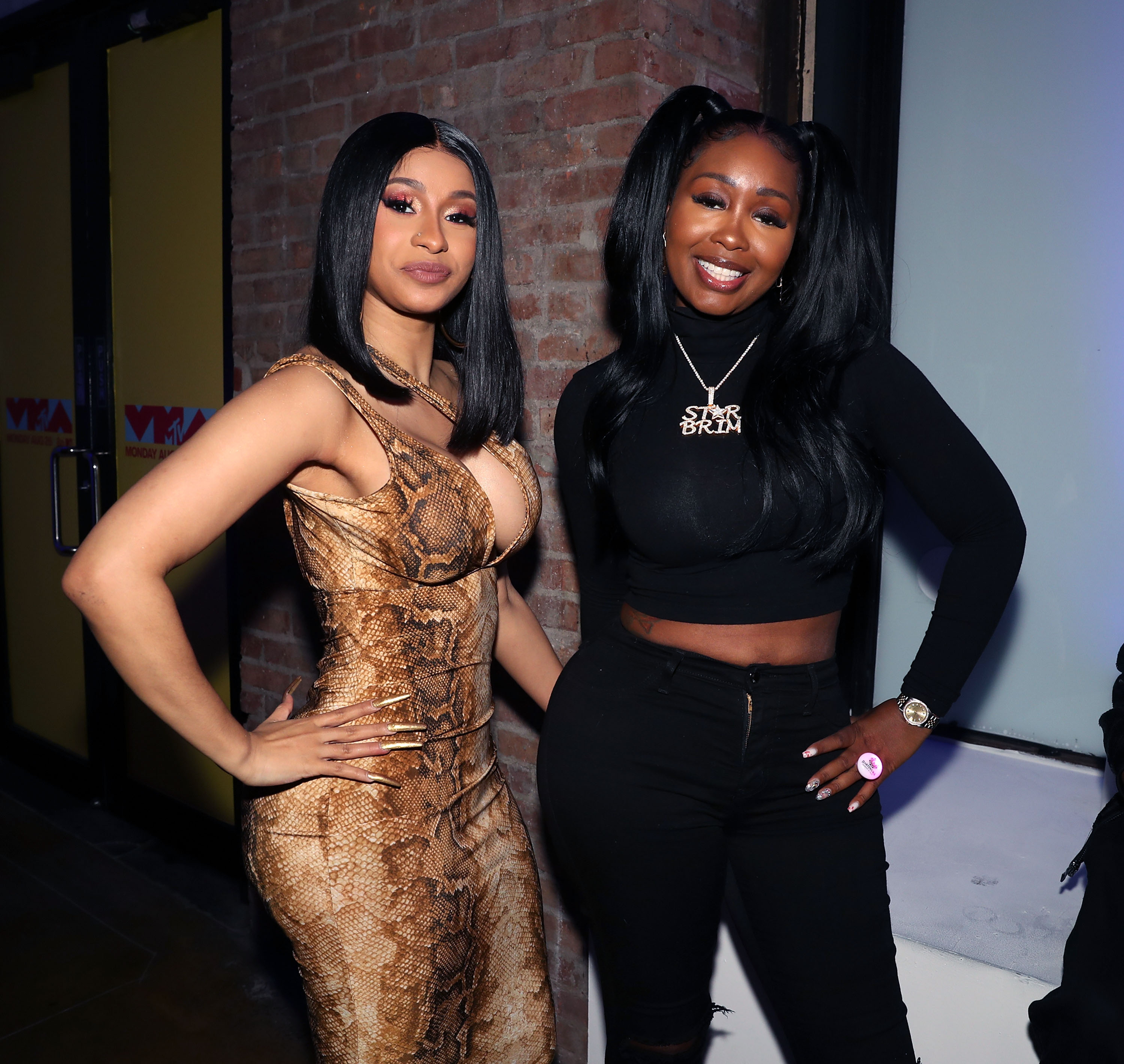 What to Know
The best friend of Bronx rapper Cardi B has been charged with racketeering and slashing a person, court documents released Tuesday say
Star Brim is allegedly the highest-ranking female member of the Bloods subset 5-9 Brims in New York City, the "Godmother," the documents revealed
Cardi B posted about her friend's legal troubles to her tens of millions of followers in 2018, saying how proud she is of her getting her life on track
The best friend of Bronx superstar Cardi B has been charged in a sweeping roundup of members of the 5-9 Brims, a violent Bloods street gang. But the heavily pregnant Star Brim won't be arrested until she gives birth, officials say.
Brim — real name Yonette Respass — was one of 18 defendants named in an indictment of gang members in the Southern District of New York Tuesday. She is accused of being the highest ranking female member of the gang and is charged with slashing a person and participating in a racketeering conspiracy.
In addition to those defendants, Respass and 10 other members of the 5-9 Brims were also charged in an indictment by the Eastern District of New York in Brooklyn.
That indictment alleges these members had been feuding with a rival faction of the gang called the "Real Ryte," with some of the defendants either participating in or conspiring in the murder of rival members. Others face racketeering, conspiracy, narcotics, fraud and firearms charges.
According to the EDNY indictment, members of the 5-9 Brims violently beat a bartender at the Angels night club in Flushing, Queens, after the woman apparently disrespected another member of the gang. Respass, from behind bars, ordered other members to "pop that bottle" on the bartender, saying "I want hands put on them. I don't even want no talking."
Later that same night, three of the defendants are accused of going to the bar where they lured the bartender away from the bar, held her hair while beating her in the face and throwing a bottle at her. One of the members allegedly recorded the attack on cellphone, and it was sent to the member on whose behalf Respass ordered the attack.
While many of the gang members named in the indictments have been arrested, Brim was not as she is expected to give birth in the coming days. Prosecutors say they are in discussions with her attorney regarding a time and date for self-surrender.
"The 5-9 Brims is a violent criminal organization that has terrorized residents of Brooklyn and Queens by committing brutal acts of violence in public places, trafficking narcotics on the streets and defrauding victims through financial schemes," stated United States Attorney Donoghue.
The summary of charges in the 5-9 Brims cases reveals startling details about the organizational structure of the gang — including real names and street names of the gang's highest ranking members and their roles in the criminal operation. There are two rank structures — one for 5-9 Brims who are in prison and one for those who are free, prosecutors say. The heads of the "Prison Lineup" and the "Street Lineup" each have their own leader, who is named the "Godfather."
Prosecutors from the SDNY say they arrested Street Lineup Godfather Willie Evans, or "Mills," in the Bronx borough of New York at 6 a.m. Tuesday. He is facing two murder charges as well as racketeering, firearms and conspiracy charges. They also arrested a number of the 5-9 Brims borough leaders, or "High 020s," Tuesday morning, including Queens High 020 Albert Shoulders, aka "Bundy," and Bronx High 020 Jamarr Simmons, aka "Show Off."
Prosecutors say Brim is the highest-ranking female member of the 5-9 Brims, also known as "Godmother." Female members of the gang who do not report to other gang officials are required to report to her. Previous "Godmother" Jerlaine Little, aka "Noni," was also arrested.
The 18 gang members named in the SDNY indictment also face two murder and five attempted murder charges , in addition to narcotics and firearms offenses.
Brim has become somewhat of a celebrity alongside her longtime friend Cardi B, with more than 920,000 followers on Instagram the day of her arrest. Cardi B has posted about Brim to her millions of followers previously, saying in 2018 she was "proud of her" and outlining some of her previous run-ins with the law.
Cardi B has previously opened up about her past with the Bloods gang. She told GQ magazine she started hanging out with Bloods when she was 16 and members urged her to join.
But she said feared for her future when it became understood that being in a gang was a "lifelong commitment." She said becoming a stripper at 19 helped her move away from a life of crime.