Eminem Creates History With "Godzilla" Bars With Juice WRLD
Eminem spits an insane amount of bars on "Godzilla" featuring Juice WRLD.
There's a lot that can be said about Eminem, but rarely will you find anyone willing to deny his raw talent when it comes to lyricism and speed in his songs. His newest project, Music To Be Murdered By, is no exception when it comes to lyrical skill and execution. With the track, "Godzilla," Em beat his own record for the fastest rap song ever, spitting 229 words in just 30 seconds. The track features the late rapper Juice WRLD, which means that the young artist who passed away much too soon will forever be memorialized in the Guinness Book of World Records.
The previous record, also held by Eminem, was accomplished by the song "Rap God" featured on The Marshall Mathers LP 2 in 2013. The new record measures Eminem at spitting 7.6 words per second during the fastest verse, which doesn't even seem possible.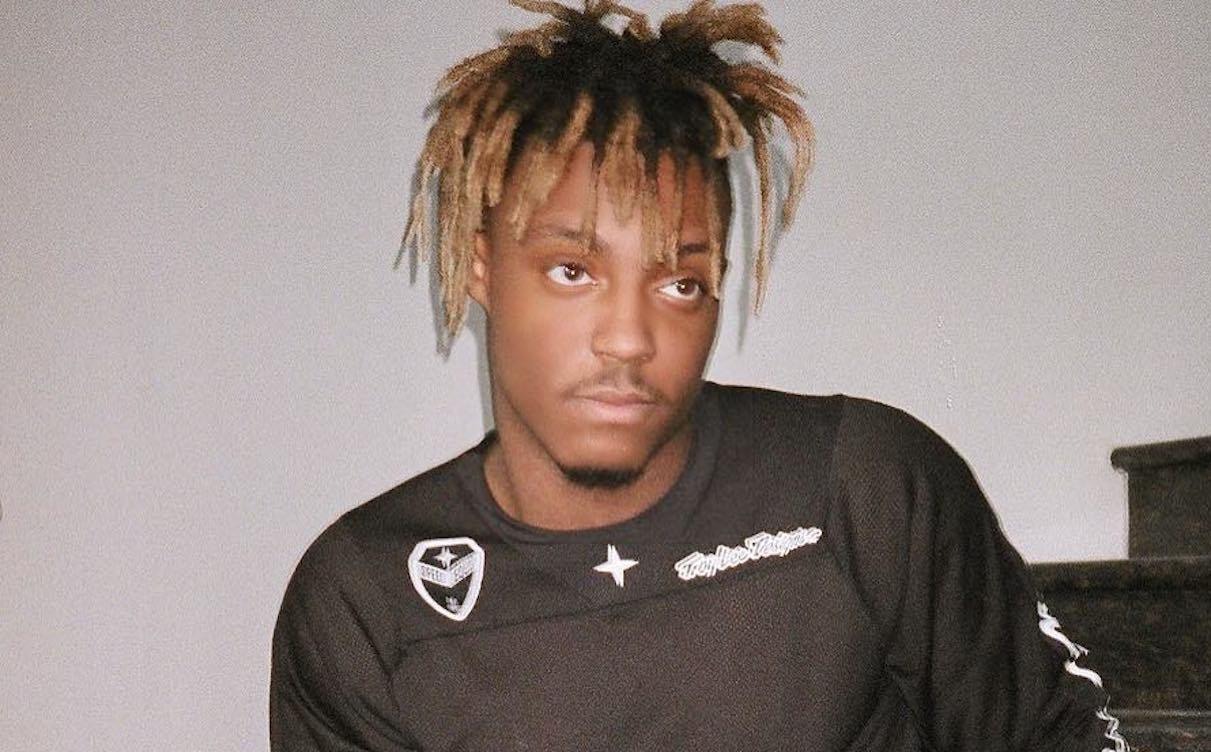 Previously, Twista was named the fastest rapper in the world in 1992. At the time, the Chicago rapper's record clocked him in at 11.2 syllables per second. Twista technically still holds this record, as the Guinness association has changed the way they measure speed in rap songs.
While Eminem's most well-known world record may be for his impressive speed, the Detroit rapper has also held several other records as well. He has earned the titles of the most consecutive albums by a solo artist to debut at number one in the US, the rapper with the most number one albums in the UK, the 21st century's first decade's top-selling album act, and the largest vocabulary for a recording artist. A study published by Musixmatch found that Eminem used 8,910 unique words in the lyrics of his 100 longest tracks. He is followed by Jay Z and Tupac, who also utilize an expansive vocabulary in their music.
Eminem Set a New World Record Spitting 229 Words In 30 Seconds On "Godzilla" pic.twitter.com/OsDSUjbqxr

— DatPiff (@DatPiff) January 22, 2020
Lil Wayne Had DaBaby & Young Thug Collabs On "Funeral" Album
Lil Wayne has a collaboration with DaBaby and Lil Wayne sitting on a hard drive in Young Money's office.
Lil Wayne's new album "Funeral" had features from two of the hottest rappers right now, so why haven't we heard them? Mack Maine explained in a new interview what happened to two collaborations for Wayne's album that never made it out. According to the Young Money President, Wayne has a song with Charlotte rapper DaBaby as well as his once labelmate Young Thug.
Thugger and Weezy have had their differences in the past, but it seems that they've both moved past that, according to Maine. DaBaby, who is one of the hottest rappers in the game currently, is also a fan of Lil Wayne's talent, and the feeling is mutual Maine says.
"We had one with DaBaby, but we had some clearance issues. They should still be collabing soon, whether it's on Wayne or DaBaby's next album," Mack Maine told Complex. "DaBaby always gives Wayne his props in different interviews, saying how he influenced him coming up. And Wayne actually fucks with his flow too. So that was organic. And we had one with Thug. It's a beast. Thug wanted to do something fresh because he did his vocals in 2017, so he felt like his vocals were a little too old."
Even though the tracks never made it to Funeral's final tracklist, Mack Maine says we might still hear them in the future. "Hopefully, one day, we could figure it out," Maine contines. "I'll figure it out, holler at Thug and his people, and figure out a way that it could still be heard. It's a monster."
The label executive then explained the process of choosing what collaboration records make the album. "And that's usually how it goes," the label head added
Now that fans know that a song with Lil Wayne and Young Thug exists, they will be clamoring to get a taste of the unexpected collaboration. The DaBaby record is also expected to be certified fire, and we hope that clearance for the Grammy-nominated rapper's vocals will come through soon. It looks like Lil Wayne currently has some gems in storage.