Dancehall Deejay Praj-X Murdered In Spanish Town, R.I.P
Dancehall deejay Praj-X was found dead in St. Catherine, Jamaica, yesterday.
The family of dancehall artist Praj-X, whose real name is Peter Porter, is in shambles after being alerted by the police that the deejay was found dead in Spanish Town. According to Praj-X's manager Andrew Powell who spoke with Jamaica STAR, the last thing they knew of the deejay was that he was to complete a car sale transaction and had made it to Kingston, but they are not sure what led to his body being discovered in Spanish Town. Praj-X was found badly beaten, but there were no signs of gun shot or stab wounds.
"His girlfriend said him did gone sell him car, and the last thing we hear is that him did deh Three Miles. So him reach town and somehow end up a Spanish Town," Powell told the STAR. "Police call him grandmother 'round 10:00 am this morning (Tuesday) to identify his body. He had no stab wounds, no bullet holes, nothing, just badly beaten," he shared.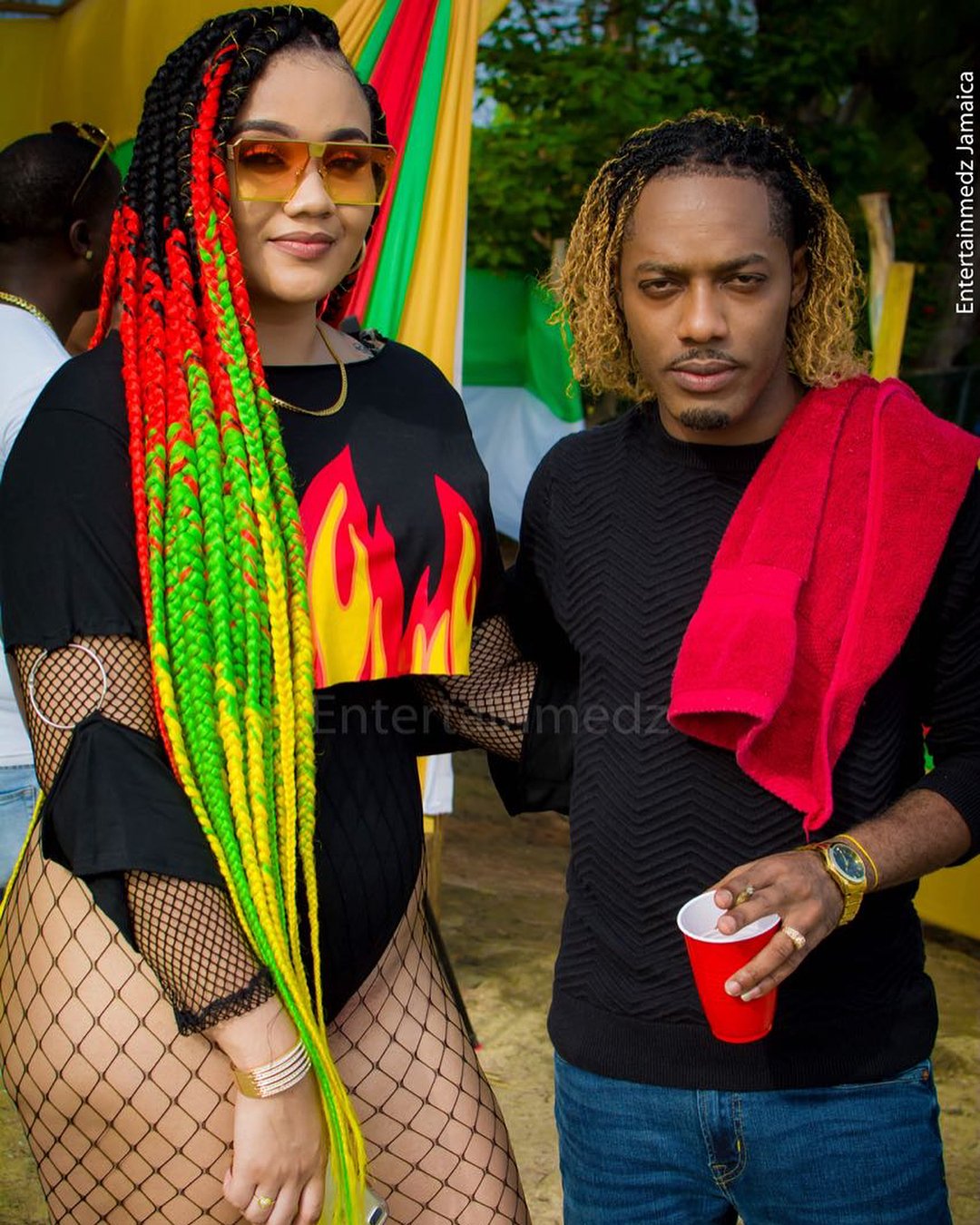 The Chapleton Police department reports that the deejay went missing around 3:00 pm on Monday. According to Praj-X's manager Andrew Powell, most of his family members live abroad, and he is practically the only one that was residing in Jamaica at the time of his death. "His mother and everybody just mash up. Dem just cyaan believe. Like nobody nuh really out here fi him, most of his family overseas. A him alone really deh Jamaica," he said.
Powell went on to say that Praj-X was his primary focus as an artist manager. "He is my artiste weh mi invest so much of mi time and money inna 'cause mi believe inna him. Mi have him as part of mi family. Cause mi work with many other artiste, all Fambo and dem, but mi have him as mi main artiste. Is like when yuh go have a baby and yuh buy up clothes and Pampers and then the baby nuh born," Powell told the publication.
Praj-X is best known for his song "Plantain," which is a remix of Jada Kingdom's popular song "Banana," as well as "Brimmy," his collaboration with Tommy Lee and other tracks like "Sexy and Bad" and "Richness." May his soul rest in peace.
Ne-Yo Confirms Divorce, Wife Crystal Smith Dating Black Ink Crew's Ryan Henry
Ne-Yo has confirmed rumors that he and his wife, Crystal Smith, are ending their marriage after nearly five years.
The "Miss Independent" singer sat down with former adult film star Alexis Texas for her podcast, Private Talk, to discuss details of his life and career, including the revelation that his relationship is coming to an end. Interestingly, while the R&B singer was shedding some light on his pending divorce, his estranged wife, Crystal Smith, was spotted out with Black Ink Crew: Chicago's star Ryan Henry.
Ne-Yo revealed, "It's slowly but surely becoming public knowledge that myself and my wife have decided to go ahead and get a divorce…Long story short I'm never going to talk bad about her, I'm not that person. You know, there's nothing bad to say about her, she's a fantastic woman. She's the mother of my children, and she's always gonna be that, and I will always respect her."
Ne-Yo and Crystal Smith have two children together, Shaffer Smith Jr. and Roman Alexander-Raj Smith, in addition to Ne-Yo's two other children from a previous relationship. It was only back in 2018 when Crystal gave birth to their youngest child, and Ne-Yo was answering questions from the media about trying for another girl, but now it seems the relationship has unraveled under mysterious circumstances.
Ne-Yo vaguely commented on the circumstances of the breakup, saying, "Long story short, she's got demons just like everybody else, just like me. We realized that our demons don't mesh, and until both of us get ahold of our personal demons, we realized it's gonna be difficult for us to stay married."
Meanwhile, Crystal has been spotted seemingly enjoying the single life, last seen partying it up with her friends in Chicago over this last weekend. Videos posted to Crystal's Instagram story featured her grabbing drinks with "Black Ink Crew: Chicago" star Ryan Henry. Around the same time, Ne-Yo was seen enjoying lunch with some guy friends in Los Angeles, and later inviting some unknown women to join their table. It seems both Ne-yo and Crystal are trying to move on with their lives.