Will Smith and Martin Lawrence Already Working On "Bad Boys 4"
Will Smith and Martin Lawrence are already working on Bad Boys 4.
Bad boys, bad boy. Whatcha gonna do, whatcha gonna do, when they come for? While many of us are still buying our tickets to see Bad Boys for Life, the third installment of the Bad Boys franchise, it's looking like Will Smith and Martin Lawrence are already gearing up to return to theatres with a fourth Bad Boys sequel. Bad Boys 3 officially hit theatres on Jan. 17 after nearly a seventeen-year hiatus, but this time around it looks like fans won't be waiting very long.
According to an exclusive from Hollywood Reporter, Will Smith and Martin Lawrence are expected to return as the dynamic duo, while Bad Boys For Life screenwriter Chris Bremner has been selected to author the new script. Will Smith's recent comments during the CRWN Talk seemed to support a possible sequel. He shared with fans and TIDAL's Elliot Wilson that if fans liked BBFL that Bad Boys 4 was definitely possible.
Bad Boys for Life, already has fans laughing harder as it surpassed box office expectations this Friday when it grossed $23.5 million for a projected $66 million to $68 million debut over the four-day Martin Luther King Jr. weekend.
Well, we are buying our tickets now, so we don't have to wait for another decade-plus to see Mike (Will Smith) and Marcus (Martin Lawrence) return to the big screen.
Lizzo Set To Launch Thong Line With Tommy Hilfiger
Lizzo is taking on the fashion industry.
Three-time Grammy award-winning artist Lizzo can do it all; rap, sing, twerk, and now she's designing lingerie. For months the "Truth Hurts" hitmaker has teased a potential fashion line with Tommy Hilfiger, but fresh off her NAACP win on Sunday morning a very hungover Lizzo spilled the tea.
Met face to face with a crowd of reporters outside of the Sweet Chick waffle house in L.A. over the weekend, Lizzo had one simple word for reporters who questioned her about the potential upcoming collaboration — "thongs."
Lizzo and Tommy Hilfiger will be teaming up to design a line of thong underwear. While the rapper didn't share many details about the upcoming collaboration, Lizzo said Tommy reached out and a future collaboration is in the works.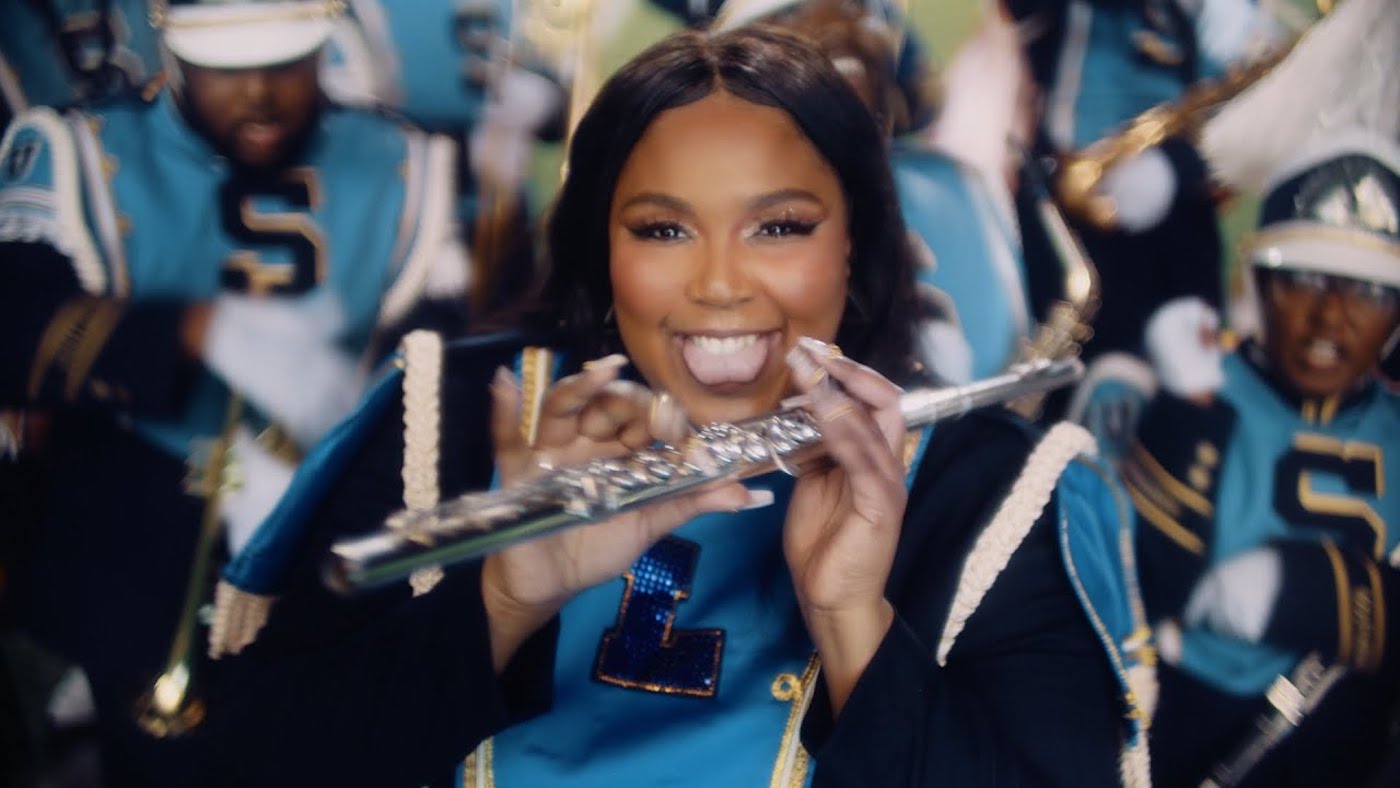 Tommy Hilfiger who is 68-years-old has spoken publicly about how he would love to have the opportunity to work with the artist. Back in December 2019, Tommy said that Lizzo was at the top of his dream collaborators. "I would like to collab with people who have a great fashion sense," he told TMZ. The designer also gushed over Lizzo's spontaneity when she bore it all at a Los Angeles Lakers vs. Minnesota Timberwolves game on December 8, saying her outfit was "very cool."
If you recall Lizzo wore a somewhat controversial black T-shirt with a giant cut-out on the backside, showing nothing but skin and her black thong.
Did Lizzo's daring basketball outfit secure her fashion bag? We can't be too sure, but we all know we can't wait to see the new line.