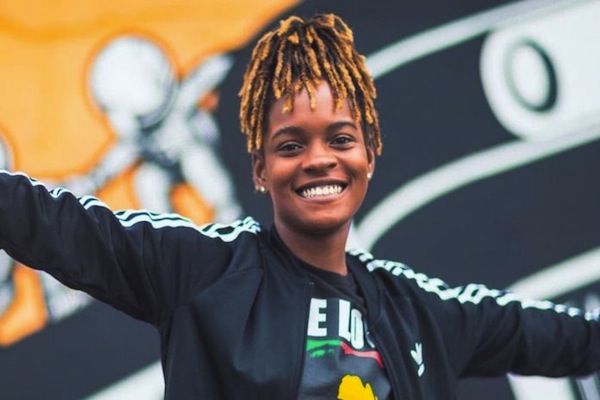 Jamaican Reggae singer and Grammy-nominated Reggae artist Koffee will perform during Super Bowl weekend, Koffee has been added to the line-up of performers for the upcoming Super Bowl weekend.
The announcement comes after her Coachella Valley Music and Arts Festival, which is scheduled for April 10-19 at the Empire Polo Club in Indio, California. confirmation. She was recently added to the list of performers for the Viewtopia Music Festival, one of the biggest preludes to the NFL Super Bowl.
She is joined by dancehall sensations Shenseesa and Squash that will be also perform during the dancehall segment of the event.
The Jamaican reggae dancehall acts will join international artists like Cardi B, Chris Brown, Migos, DJ Khaled, Gunna, Megan Thee Stallion, Burna Boy, Jeremih, Ty Dolla $ign, and Safaree.
At the main event, the Half-Time Show superstars like Shakira and Jennifer Lopez will headline the halftime show, which will take place during the championship game on February 2, The game will be played at the Hard Rock Stadium in Miami Gardens, Florida.
Check out posted below the latest hits from Jamaican reggae star Koffee, and dancehall sensations Shenseea and Squash.
Koffee – W (Official Video) ft. Gunna
Listen To Squash "Mighty" Official Audio Shab Don Records 2020
Shenseea Newest Music Video " Limited Edition" Romeichent Enrtainment EDITED BY: @african_kydd SHOT BY: @african_kydd and @shotbydeth
real deal