Jamaica's Department of Correctional Services has presented Dancehall entertainer Agent Sasco with the Diamond Award for his role in mentoring children at the MetCalfe Street Secure Juvenile Remand Centre in Kingston.
According to the Department of Correctional Services, which falls under the Ministry of National Security, the artiste's recognition comes in light of his invaluable contribution to mentoring young boys at the facility and his continuous efforts in giving motivational talks to them over the last two years, through the We Transform Jamaica initiative.
Agent Sasco, whose real name is Jeffrey Campbell, began participating in the We Transform Jamaica initiative, at the facility in 2017. He has also provided financial assistance towards the education of two wards of the state and donated electronic game gadgets to the youngsters.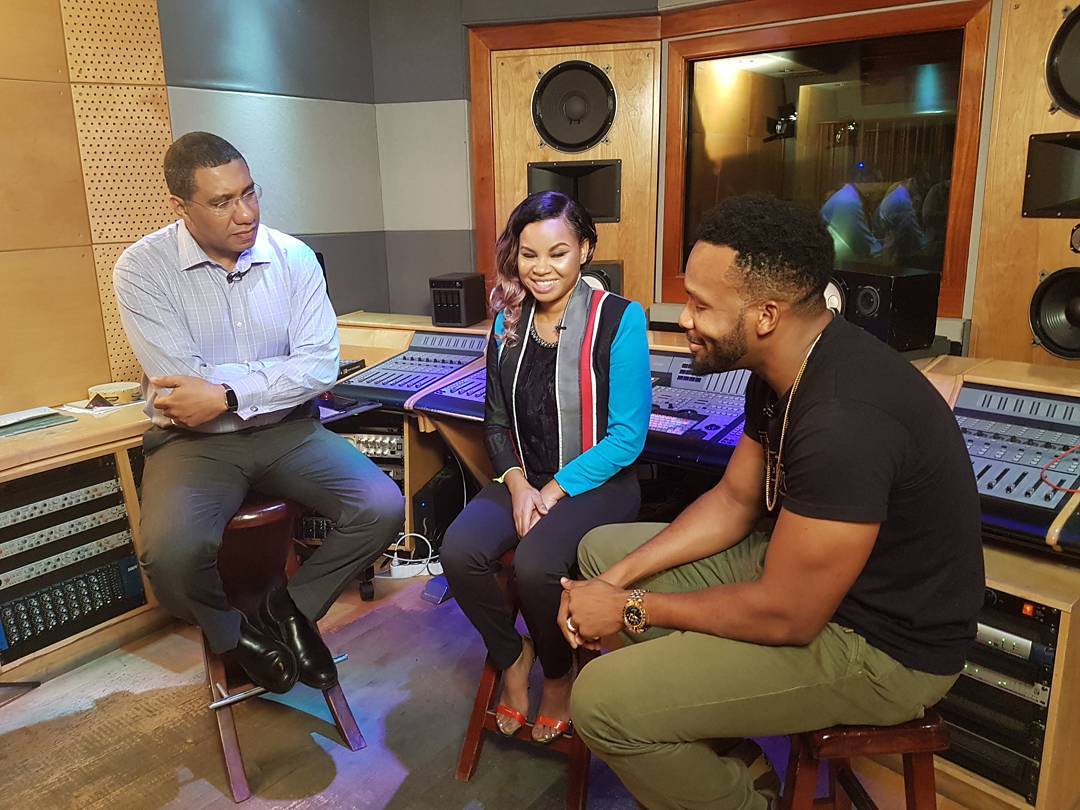 This is the second award that Sasco has received within a matter of months. In early November, the United Nations offices in Jamaica lauded him for his efforts in championing the global sustainable development goals.
In August, Acting Policy Director at the Ministry of National Security, and Programme Manager of We Transform Jamaica, Ella Ghartey heaped praises on the entertainer after he contributed $50,000 towards the education of two juveniles under the supervision of the department.
At the time, the director said it was amazing what the artiste had been doing for the children since he was engaged in 2017 to be a Mentor and Ambassador for the program. She also said he had shown commitment and passion to make a difference in their lives and his intervention had started to make a difference, particularly in building their self-esteem".
Sasco, who hails from Kintyre in St. Andrew, has been in high demand by corporate bodies to participate in activities that involve youth. The Camperdown High School old boy also delivered the keynote address to the 37 recipients of the Jamaica National Foundation PEP scholarships for the 2019/2020 academic year in September.
Chris Brown Calls K-Pop Singer Ailee A "Cornball" Here Is Why They're Beefing
K-Pop star Ailee responds to backlash after posting a selfie with Chris Brown and now Breezy is clapping back.
K-Pop star Ailee is receiving black-lash after posting a selfie with Chris Brown at the Grammy award show over the weekend. Reportedly, Ailee, a "once" fan of the megastar's music, jumped at the opportunity to take a photo with Chris, who attend the award show with his five-year-old daughter, Royalty. Ailee then posted a fun, pouty-lipped selfie with the singer to her Instagram account, assuming the post would draw likes and positive reactions.
Obviously, Ailee assumed wrong. Many of her fans disapproved of the photo due to Chris's history of domestic abuse. Ailee defending her post said she had no idea of his past. Followers found that hard to believe. Almost everyone was aware of the very public relationship between megastars Rihanna and Chris Brown that ended in 2009 after Chris assaulted the pop star on their way to the Grammys.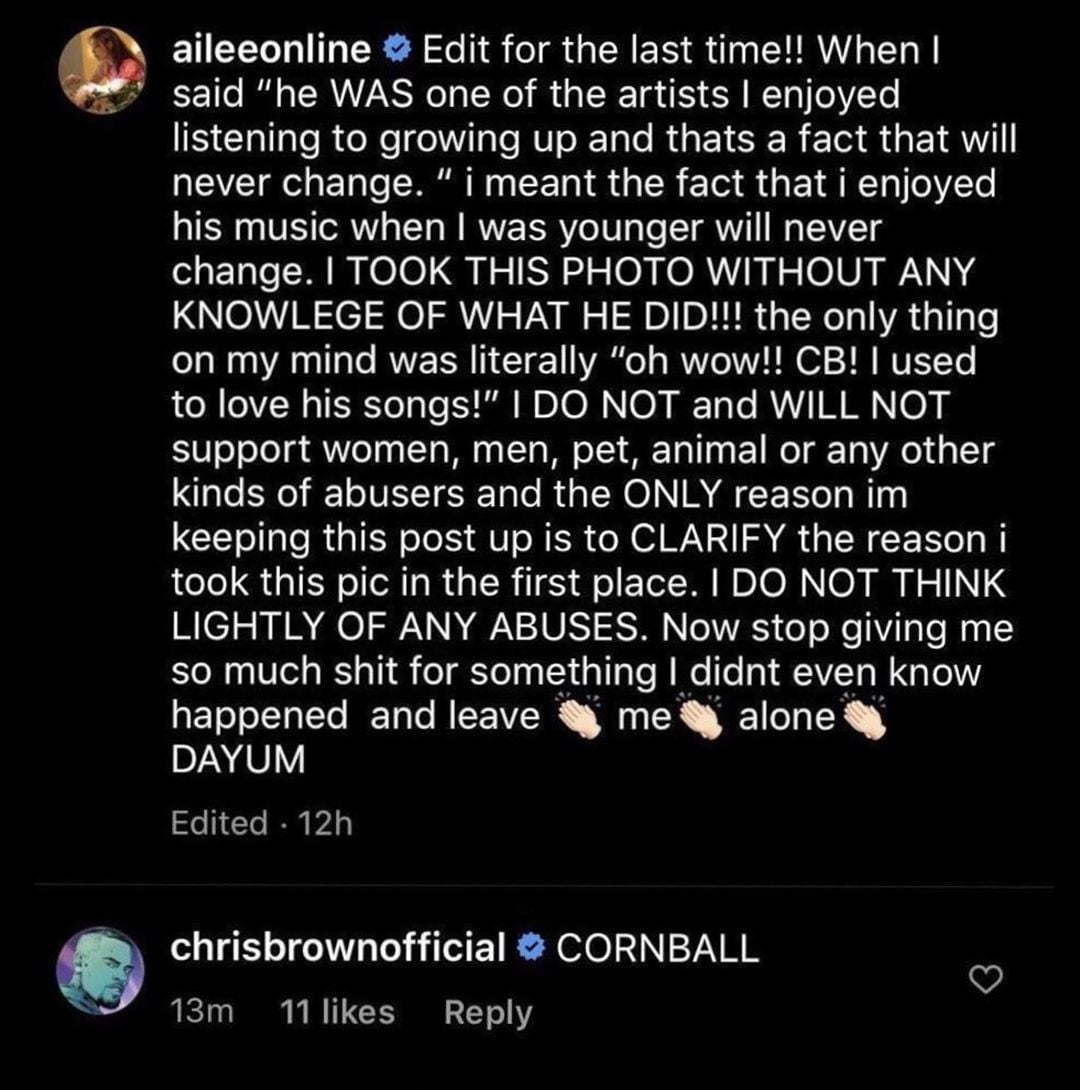 She quickly edited the post's caption and wrote: "Edit for the last time!! When I said 'he WAS one of the artists I enjoyed listening to growing up and that's a fact that will never change.' i meant the fact that I enjoyed his music when I was younger will never change," she wrote. "The only thing on my mind was literally 'oh wow!! CB! I used to love his songs!' I DO NOT and WILL NOT support women, men, pet, animal or any other kinds of abusers and the ONLY reason I'm keeping this post up is to CLARIFY the reason I took this pic in the first place."
She closed her caption by asking fans to leave her alone: "I DO NOT THINK LIGHTLY OF ANY ABUSES. Now stop giving me so much sh*t for something I didn't even know happened and leave me alone DAYUM."
Ailee, however, can't seem to win. After editing her caption, her post was shared with the TheShadeRoom, where many users called out the International star, claiming her post was insensitive and declaring that Chris has earned a second chance.
Brown also responded to the updated post, and simply commented: "CORNBALL."