Reggae and Dancehall fans worldwide can begin to nominate artistes to contend for top honors at the 38th International Reggae and World Music Awards (IRAWMA), which is scheduled t take place on Sunday, March 29, 2020 at the AC Marriott Hotel, in Kingston.
Nominations are now open for submission across 36 categories, which include Recording Artiste of the Year, Entertainer of the Year, Best Male and Female Vocalists, Best Song, Best Album, Best Crossover Song, Best Gospel Song, Best New Entertainer, Best Male and Female Deejays, among others.
Nominations can be placed via the IRAWMA website. In addition to the 36 categories for open nominations, special awards will also be given in three other classifications, namely the Special Freedom Fighter Award of Honour, Hall of Fame Inductee, and the Special Martin's Award of Honour.
The 2020 staging will be the fifth time the awards is being staged in Jamaica. The IRAWMA was established in 1982 and seeks to acknowledge and honor the accomplishments and contributions of world reggae artistes, songwriters, performers, promoters, and musicians, as well as promote greater participation and acceptance of Reggae, Caribbean and World Music, internationally.
The awards which is produced by Martin's International has been staged in several major cities in North America, including Atlanta, Chicago, Fort Lauderdale, Miami, New Orleans, and New York. It has even been held in Port of Spain, Trinidad, and both Montego Bay and Ocho Rios.
At the 2019 event, which was held in Kingston in May, Popcaan copped both the Entertainer of the Year and the Best Album Awards, while Chronixx took home the Male Vocalist of the Year title. Chronixx's his compatriot Koffee was presented with the Female Vocalist, Best New Entertainer Award, and Best Teen Entertainer awards.
Incarcerated deejay Vybz Kartel was awarded the Best Song for his Under Water single.
Glory To God by Wayne Marshall featuring Tessanne Chin and Ryan Mark voted the best Gospel Song, while the Best Male and Female Deejays were Vybz Kartel and Spice, respectively.
50 Cent Takes Swipe At Floyd Mayweather For 'Roach Motel' Event
50 Cent wants no parts in any conversation about his nemesis Floyd Mayweather.
50 Cent and Floyd Mayweather actually being friends seems like a lifetime ago now. Since they've flipped the switch, they've had some petty social media encounters and demeaning banter online, but it looks like Fifty is turning over a new leaf. At the top of the year, the rapper said that he would only be promoting positive vibes from now on, and to be fair, he hasn't really done his usual overkill of trolling so far.
Though 50 Cent is showing the face of a new man, there are still some things that haven't changed — namely, his longstanding feud with Floyd Mayweather. Recently the champion boxer reportedly had a meet and greet in the United Kingdom, and it was allegedly hosted at a substandard motel. A fan took to Fifty's comments to question why he believes Floyd would do that, but the rapper was not having it.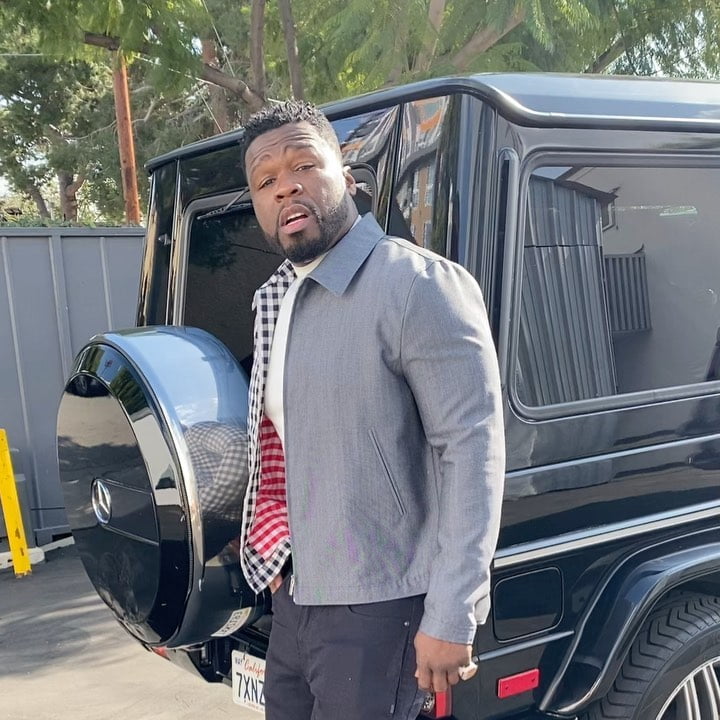 "y ur boy @floydmayweather doin a meet & greet in the UK at some roach motel!?" the fan wrote. 50 Cent could have simply replied to the comment to ask the fan to cease and desist, but instead, he decided to make an example out of it by posting a screenshot of the comment to his page. "Please don't write this on my page," Fifty wrote in his caption. "I don't care what champ is doing. LOL."
50 Cent might have chartered into petty territory once again with this post, but we have definitely seen worse from the infamous troller. Perhaps this was his opportunity to low key troll one of the people he despises the most without making it overtly disrespectful. I bet he couldn't wait to click "Post" like that first puff of smoke a week after you decided to quit.