Bounty Killer has regained control of his Instagram page just over a week after it was hacked.
However, the Grunggadzilla, though expressing relief, is still cross, angry and miserable about the violation by the rascals, and took to Instagram to where he used his first post to reiterate his disgust and give the perpetrators a piece of his mind. "PUBLIC ANNOUNCEMENT: Finally mi got mi bumbcl**th page. Go hack unuh mumma p*ssy bumbo ole unuh can stop di General nuh time never ever!" Bounty posted under a photograph of himself.
Bounty Killer also made the same post on his temporary IG page dubbed 1unogeneral. His fellow deejay Popcaan found his tirade amusing.
"P***y dem try sell mi page fi 5 bills," Bounty told Popcaan amidst some laughing emojis.
Bounty also used the opportunity to thank the officials at IG and Solid Agency's Sharon Burke for their efforts in retrieving his page.
"Buss a bottle in celebration of getting forward my official page dem want mi fi rage," he noted on another post. "Big Thank You to Sharon Burke and ? Instagram Support Team who worked tirelessly on this tedious matter to get it resolved. Bless up to all my loyal followers who had unfollowed the page instantly, but both pages will be active same way. Feel free to follow both or anyone Alliance Fi Life AFL/ANG!!" the One General said.
The Killer's Instagram page which has in the region of 445,000 followers, was hacked just over a week ago by what appeared to be a seller of shoes and renamed Enes Demir Official Account, forcing the Seaview Gardens native to create a new account.
Bounty went into a tirade after he discovered the atrocity, declaring that hacking was seemingly the new way to scam unsuspecting persons. At the time, he noted that his page was hacked by someone from Turkey, who had gained access to his phone number and had contacted him about returning his page to his control.
The Killer also fingered one of Jamaica's mobile companies as the area from where all the problems stemmed, as their workers were seemingly in cahoots with the hackers on Instagram and were giving out customers' phone numbers. Bounty said he made that observation because he had changed his password numerous times before his page, which was certified by IG, was hacked, and had also turned on its two-way authentication email or text code, which "has to be received before password could be changed."
50 Cent Takes Swipe At Floyd Mayweather For 'Roach Motel' Event
50 Cent wants no parts in any conversation about his nemesis Floyd Mayweather.
50 Cent and Floyd Mayweather actually being friends seems like a lifetime ago now. Since they've flipped the switch, they've had some petty social media encounters and demeaning banter online, but it looks like Fifty is turning over a new leaf. At the top of the year, the rapper said that he would only be promoting positive vibes from now on, and to be fair, he hasn't really done his usual overkill of trolling so far.
Though 50 Cent is showing the face of a new man, there are still some things that haven't changed — namely, his longstanding feud with Floyd Mayweather. Recently the champion boxer reportedly had a meet and greet in the United Kingdom, and it was allegedly hosted at a substandard motel. A fan took to Fifty's comments to question why he believes Floyd would do that, but the rapper was not having it.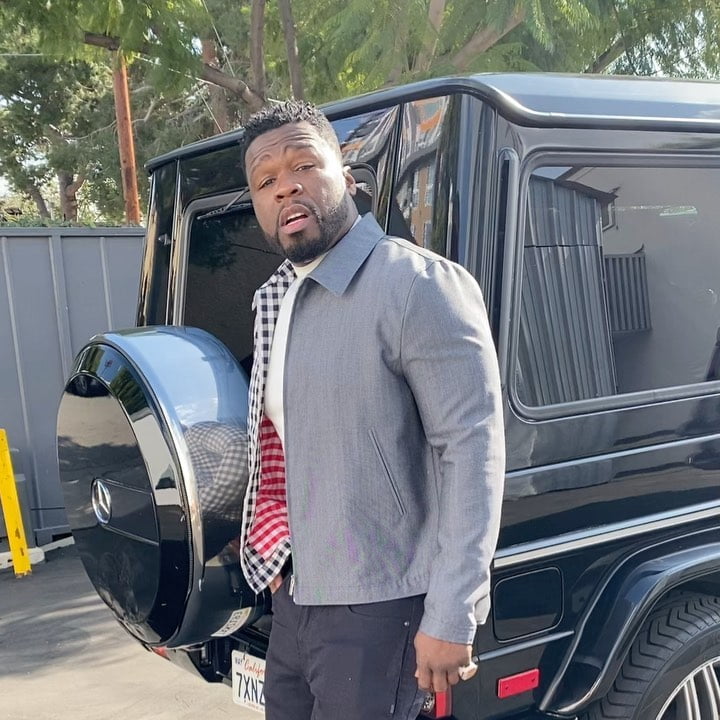 "y ur boy @floydmayweather doin a meet & greet in the UK at some roach motel!?" the fan wrote. 50 Cent could have simply replied to the comment to ask the fan to cease and desist, but instead, he decided to make an example out of it by posting a screenshot of the comment to his page. "Please don't write this on my page," Fifty wrote in his caption. "I don't care what champ is doing. LOL."
50 Cent might have chartered into petty territory once again with this post, but we have definitely seen worse from the infamous troller. Perhaps this was his opportunity to low key troll one of the people he despises the most without making it overtly disrespectful. I bet he couldn't wait to click "Post" like that first puff of smoke a week after you decided to quit.