Dancehall star Sikka Rymes remains hospitalized in critical condition.
The Gazanation Vice President was shot three times on Sunday morning shortly after leaving an event in St. Andrew. Sources confirmed with Urban Islandz that Sikka Rymes underwent surgery on Sunday to remove bullets from his upper body, but his condition remains grave. We're told that he is fighting for his life while being surrounded by family and friends. Former Portmore Empire deejay Lisa Hyper, who visited Sikka Rymes in the hospital, says the deejay was talking and alert before going into surgery, which is a good sign that he is on his way to recovery.
"We are just praying and hoping for the best," Hyper said. The female Gaza deejay added that she is unsure who would want to hurt Rymes and attribute the attack to envious individuals. "The yute a rise and some nuh like dat, so badmind is active," she said.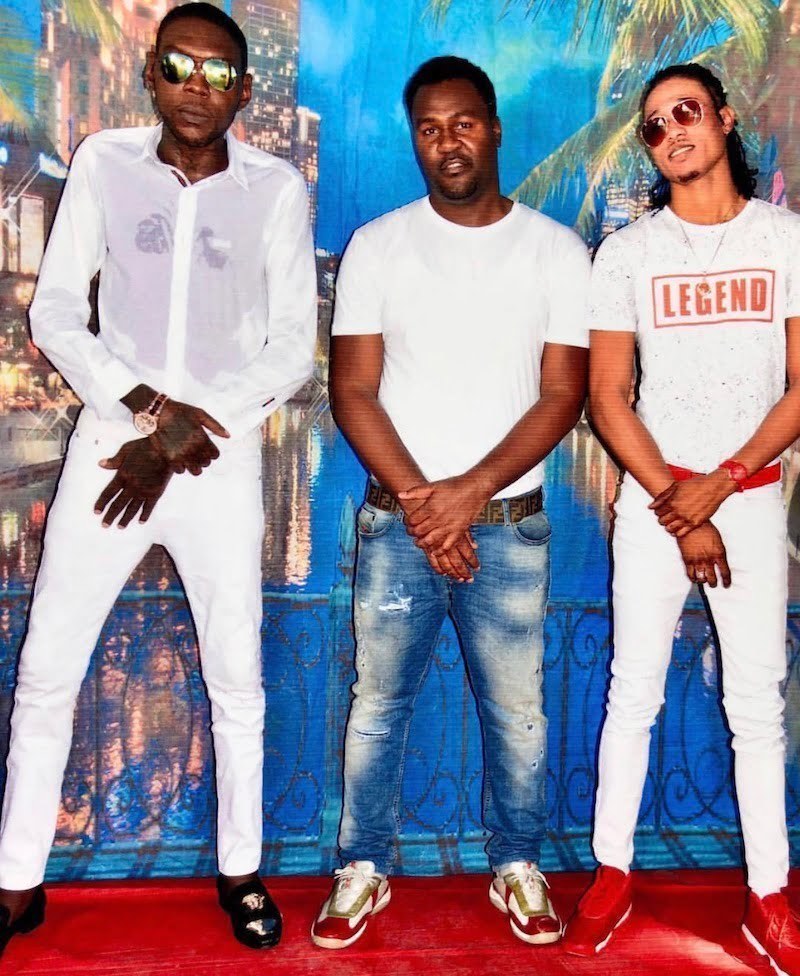 Sikka Rymes, whose real name is Javian Chambers, was shot as he pulled up at a stoplight in the Sovereign Shopping Centre vicinity in Sandy Park, St. Andrew. The shooting incident took placed at approximately 3:45 AM on Sunday. Police, who quickly responded to reports of gunfire, are actively investigating the incident as attempted murder. So far, no arrest has been made, and police officers are appealing to anyone with information to come forward.
Shawn Storm, who is very close with Sikka Rymes, has since shared his reaction to the shooting.
Sean Paul, Spice, Govana & More Tribute Koffee For Grammy Win
Grammy-winning reggae artiste Koffee is getting all sorts of praises from fellow Jamaican acts.
Sunday was the day we had the pleasure of being a part of history. Fans, friends, and family of Mikayla Simpson, professionally known as Koffee, witnessed the 19-year-old win her first Grammy Award. Koffee won the 2020 Grammy for Best Reggae Album, and the honor was accepted humbly by the reggae star who took her short few moments on the Grammy stage to "Toast" the reggae/dancehall community and Jamaica.
Everyone has been offering their utmost congratulations to the reggae artiste, who is now the first woman to win a Grammy for Best Reggae Album. Spice was among the slew of artists who reacted online. The Love and Hip Hop star took to Instagram to share an old picture of her and Koffee with the caption. "Congratulations @originalkoffee first time we met you told me to remember your name now look at god. The world will remember your name. Cya bawl inna life man. #GrammyKid Mad love Lil sis I'm so Proud," Spice wrote.
Govana, who like Koffee, hails from Spanish Town, St. Catherine, shared a photo of himself and Koffe on set of their music video for the "Rapture" (the song) remix. Govy congratulated the reggae star on her groundbreaking achievement in his caption saying, BREAK BARRIERS …REWRITE HISTORY @originalkoffee W FOR THE CULTURE… W FOR SPANISH TOWN… CONGRATS," he wrote.
"Congrats an big up yuhself," Sean Paul also wrote on his Instagram story alongside a picture of Koffee holding her Grammy. Ding Dong also shared a photo of him and Koffee and quoted his own lyrics in the caption "SEH SHE WAH LISTEN SOME KOFFEE AND CHRONIXX," he wrote "@original Koffee CONGRATS ENUH WELL DONE."
Koffee is the youngest person to win the Grammy award for Best Reggae Album. She is officially a trailblazer and at only 19-years-old. The win has been inspiring to budding young talents in the reggae and dancehall community. "What's also great about this Koffee win is that the world is going to be looking at the next movement out of Jamaica. I hope all my bredrens and sistrens are ready for the mission," reggae artiste Ras I wrote on Twitter.
Koffee has been receiving an outpour of heartfelt congratulations from artistes and fans alike. When Koffee accepted the coveted award, she thanked her producers, everyone involved in her "Rapture" EP and paid respects to the other nominees who she says paved the way for her as well. The Grammy-winning artiste oozes poise and humility in every encounter. She now serves as an example that you get back what you put out in the world, and in her case, it's ultimately positivity.