Lil Reese shared a photo of the gruesome neck injury he sustained from being shot last week.
Lil Reese takes the time to let his fans know that he's doing okay following getting shot in the neck. The Chicago rapper says he is lucky to be alive, and you would believe him after seeing his injury. On Monday, November 11, at around 2:30 p.m, Country Club Hills Police responded to reports of shots fired at the intersection of 167th Street and Pulaski Road. Upon their arrival, they were alerted by bystanders that a man was wounded in the shooting. Reports state that the man was a participant in a car chase during which another man who was allegedly driving the other vehicle got out of his car and opened fire. The shooter subsequently fled the scene. The wounded man was later identified as "Nobody Knows" rapper Lil Reese.
According reports, when the Country Club Hills Police arrived on location, Reese had already been rushed to the hospital by a friend. The officers located a car with fresh blood on the driver's seat as well as more blood on the ground outside of the vehicle itself. The rapper was later found at the South Suburban Hospital's emergency room in Hazel Crest. The Chi-Town rapper was later transferred to Advocate Christ Medical Center in Oak Lawn to receive further medical treatment. Reese's condition was listed as critical, but luckily, the hospital's medical professions were able to save his life.
Investigations into the shooting have not been fruitful thus far as no arrests have been made just yet. However, the shooter's vehicle was described "as a white or gray Chevy Malibu, with tinted windows and a Wisconsin license plate." Officers also reported that the shooter fired approximately two dozen rounds from an AK-47.
Thankfully, Lil Reese appears to be bouncing back from his injuries pretty quickly as he took to his Instagram live on Friday only days after being shot. During the Live, Lil Reese can be seen sitting in a car wearing a hoodie pulled up over his neck and half of his face. The rapper doesn't speak during the broadcast but can be seen bumping his head as he listens to some old school R&B music. Many fans took the opportunity to express their love and support to Lil Reese during the IG Live session. Fans were also quick to note that for someone who has been shot, the rapper seems to be very calm.
Investigations into the shooting are currently on-going.
50 Cent Takes Swipe At Floyd Mayweather For 'Roach Motel' Event
50 Cent wants no parts in any conversation about his nemesis Floyd Mayweather.
50 Cent and Floyd Mayweather actually being friends seems like a lifetime ago now. Since they've flipped the switch, they've had some petty social media encounters and demeaning banter online, but it looks like Fifty is turning over a new leaf. At the top of the year, the rapper said that he would only be promoting positive vibes from now on, and to be fair, he hasn't really done his usual overkill of trolling so far.
Though 50 Cent is showing the face of a new man, there are still some things that haven't changed — namely, his longstanding feud with Floyd Mayweather. Recently the champion boxer reportedly had a meet and greet in the United Kingdom, and it was allegedly hosted at a substandard motel. A fan took to Fifty's comments to question why he believes Floyd would do that, but the rapper was not having it.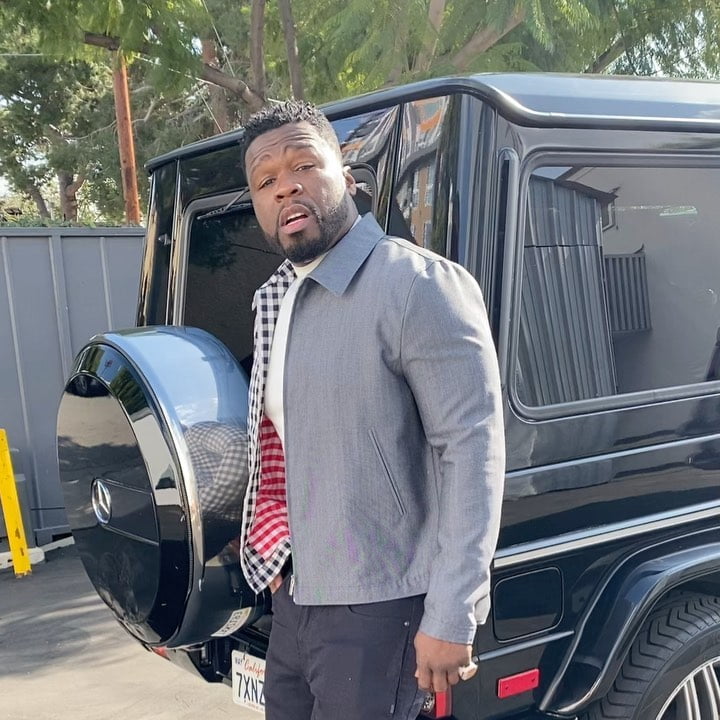 "y ur boy @floydmayweather doin a meet & greet in the UK at some roach motel!?" the fan wrote. 50 Cent could have simply replied to the comment to ask the fan to cease and desist, but instead, he decided to make an example out of it by posting a screenshot of the comment to his page. "Please don't write this on my page," Fifty wrote in his caption. "I don't care what champ is doing. LOL."
50 Cent might have chartered into petty territory once again with this post, but we have definitely seen worse from the infamous troller. Perhaps this was his opportunity to low key troll one of the people he despises the most without making it overtly disrespectful. I bet he couldn't wait to click "Post" like that first puff of smoke a week after you decided to quit.