YG is making headlines for not being "politically correct," and this time, it's about his 4-year-old daughter.
The California rapper was at home with his baby girl Harmony this weekend when he posted a video of himself unveiling a bag of kush from his desk and asking the young girl what it was as he dangled the bag in front of her. Harmony grabbed the bag as if familiar and said, "Broccoli!" YG then questioned if that is so and asked her what it smelled like before she took a quick whiff and repeated, "Broccoli!"
The controversial and now-viral video is being heavily scrutinized by fans. Some believe the act was irresponsible and advocates for early childhood exposure to drugs. YG deleted the Instagram story after all the backlash, but fans have grown more indignant as the video has garnered more attention.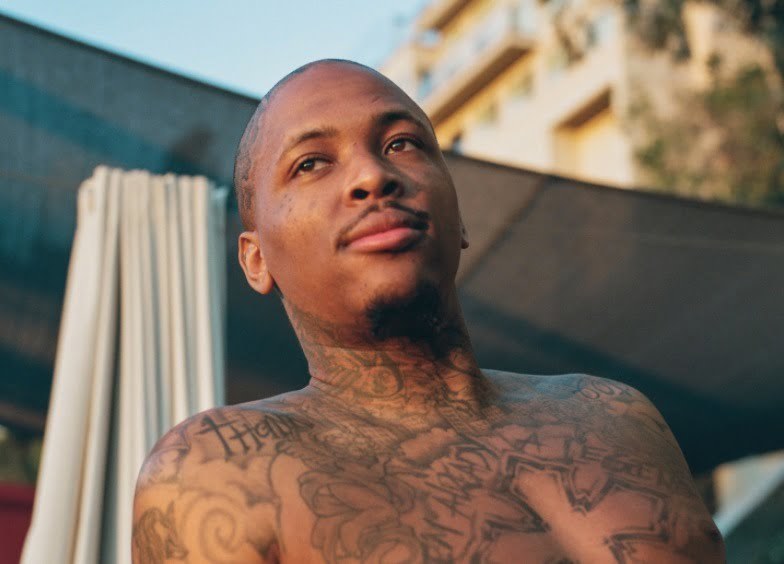 One fan, in particular, was so stunned that she actually refused to believe the message her own eyes were sending to her brain. "I just know YG did not record himself giving his daughter a bag of weed asking her what it smell like," she wrote. "I JUST KNOOOOWWWWW HE DID NOT post that."
The "Who Do You Love" rapper is a father of two daughters. Some fans think the "internet is overreacting" to the conversation between the 29-year-old rapper and his 4-year-old daughter, but others believe it's right up there with T.I. accompanying his innocent teen daughter to get her hymen checked annually. YG has been under much fire lately. The rapper recently banished a fan from stage during his performance at a festival for not readily denouncing Donald Trump. He was also caught making out with a woman that was not his beautiful singer girlfriend, Kehlani. He later apologized for the "drunken" moment that was making the rounds online.
Well, they say all publicity is good publicity so who knows? YG might not even be pressed about all the recent headlines. Do you think it was wrong for the rapper to give his young daughter a bag of "broccoli"? Check out some of the reactions to the controversial moment.
I just know YG did not record himself giving his daughter a bag of weed asking her what it smell like ? I JUST KNOOOOWWWWW HE DID NOT post that.

— kp (@diaryofkp) November 9, 2019
#yg's daughter has found his "broccoli " stash pic.twitter.com/Rzv6Vz4E0l

— High Maintenance (@highmntence) November 9, 2019
Y'all see that video of YG showing his daughter that bag of weed… smh pic.twitter.com/SqqIRIEbWj

— Sabrina ? (@SabrinaThaliaa_) November 9, 2019
T.I. goes to the gynocologist with his daughter to verify her Hyman is still in tact to make him feel she's not having sex, YG has his daughter smelling his weed which she calls broccoli, Popeyes customers and employees fighting to the death around the country…

Y'all good?

— TITO BLIZZARD ?? (@infamousRIOT) November 9, 2019
People are trying to justify YG showing his daughter his stash of weed by saying it's legal in Cali, but why is he exposing his child to drugs

— tosin ? (@tosinnn2) November 9, 2019
Kash Doll Unfollowed Nicki Minaj For Coming At Her Sideways In The DM
Kash Doll is elaborating on her relationship with Nick Minaj.
Detroit rapper Kash Doll has so far avoided what seems like inevitable beef between female MCs. Even after fans tried to pit she and Cardi B against each other in the past, Kash Doll made sure to dead that, and the two female rappers even hung out together Tuesday night. After Kash Doll called her tension with Cardi "a whole bunch of misunderstandings," it seems as though fans of Nicki Minaj were taking that alliance as a solidified beef with the Queen of Rap. That assumption began when Kash Doll unfollowed Nicki Minaj on Instagram a few weeks ago, and on Wednesday, the "Ice Me Out" rapper clarified what all went down.
"I unfollowed Nicki two weeks ago when y'all was dragging me for whatever the f*ck y'all was dragging me for and I told y'all to leave my name out y'all mouth," Kash Doll explained on IG live. "She came in my DMs talkin' crazy. I unfollowed her a*s and told her she was delusional, just like y'all motherf*ckers. If you want to be technical that's exactly what happened."
Although it was unclear why Nicki Minaj attacked Kash Doll, she said she doesn't have any beef with anyone whatsoever. "I'm tryna eat. I got people I got to feed. That's the least of my concern. I don't want to beef with nobody. That's why me and Cardi came together to show y'all this is unity … And I'm still gone like Nicki Minaj. But she just came at me sideways so I mother f**kin unfollowed her. I'm human. … And I don't be tryna put that sh*t out there to make people look bad. I ain't screenshot it and post it or no sh*t. If I wanted some clout I could have did that. Leave me the f**k alone."
Kash Doll also went to Twitter to assure fans that she and Cardi did not discuss Nicki Minaj while they were hanging out. She said that after today, she's done talking about whatever went down between her and Nicki. "Starve negativity, feed positivity cause what u feed will grow…."
It was so good to kick it wit cardi lastnight…. she cool af! A whole bunch of misunderstandings but grown women can kick it and let that shit go! I fuck wit her ??

— #Stacked out now! (@kashdoll) November 20, 2019
When i was with Cardi lastnight we didn't discuss no one… i unfollowed Nicki 2weeks ago

— #Stacked out now! (@kashdoll) November 21, 2019
I'm not discussing that shit no more

— #Stacked out now! (@kashdoll) November 21, 2019
21 Savage Issued PSA For All His FAKE Friends Who Fold In 2019
21 Savage issued a major PSA for his fake friends who fold on him.
21 Savage laid down the law as he mentioned his New Year's resolution and ranted about who won't be a part of his camp in 2020. The "A lot" rapper has had a very eventful 2019, to say the least. He was picked up by U.S. Immigration and Customs Enforcement shortened I.C.E. He was trolled online as a result of persons knowing he came from the UK, and the I.C.E. arrest caused a delay in his international tour.
With this in mind, it is understandable why the rapper wants a fresh break for the upcoming year and beyond. During an Instagram story post, the rapper got everything off his chest and was determined to have all the fakes "stay the f**k away" from him.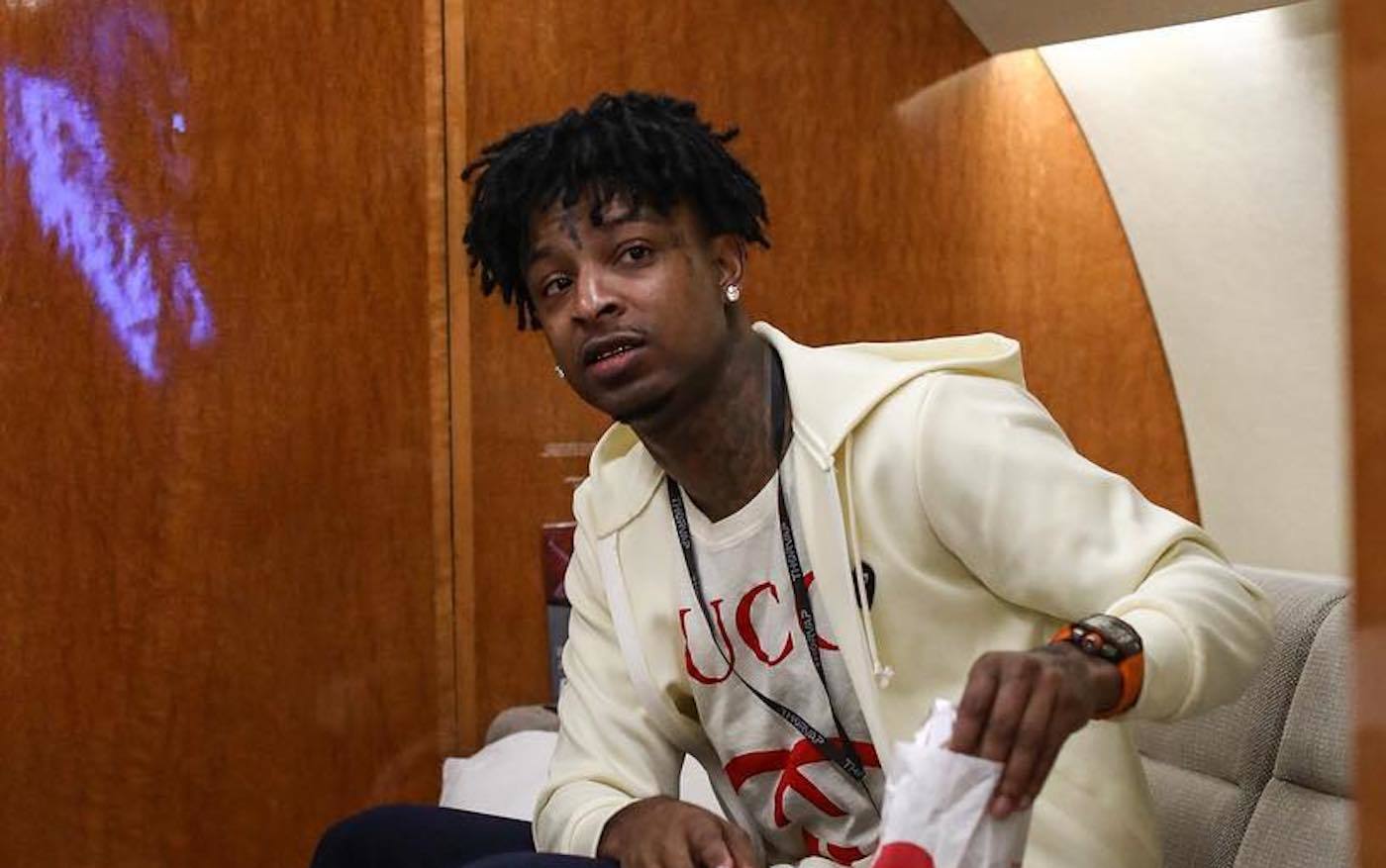 "Gonna be 2020, 19 almost over with," 21 said as he stared away from the video. He continued, "All you f**k ni***s who come around fake kicking it, come around me to gossip and talk shit about ni***s then go hang with ni***s and stay the f**k from around me."
"All you grown a** men who feel like it's my responsibility to make you rich stay the f**k from around me," mentioned Savage as he bashed the freeloaders in his life. He went on to say, "All you ni***s who jealous and envious, be around hanging talking bad behind a ni**a back, stay the f**k from around me."
It's always a good thing to rid yourself of deadbeat people, especially when trying to build an empire. It seems the rapper has some big plans for the new year, and he does not want any interference from toxic people. Sadly, the rapper did not state the exact persons who are bringing negative vibes. However, we salute 21 for taking a step in the right direction as we wait to see who will be cut from the camp.
The rapper has been teasing his new album for the last 3 years, and it could be the project that he is working on for 2020.
DaBaby and Megan Thee Stallion Fans Upset Over Major Grammy Snub
DaBaby and Megan Thee Stallion got snubbed for Best New Artist Grammy, and fans are upset.
It is no secret that 2019 has been a very successful year for DaBaby and Megan Thee Stallion, but apparently, the Recording Academy board had some new criteria in mind because, for some reason, they did not make the list for nominees for the category Best New Artist. The list of nominees for the 2020 Grammy Awards ceremony was released on Wednesday. As customary every year, there are some winners and some losers who think they got snubbed by the Academy. Most of us in the hip hop community would agree that DaBaby and Megan Thee Stallion were expected to be among the nominees for Best New Artist.
They both are having a monumental year in music, so we're all surprised. Their fans are equally surprised, and that's why you can find them venting their frustration on social media.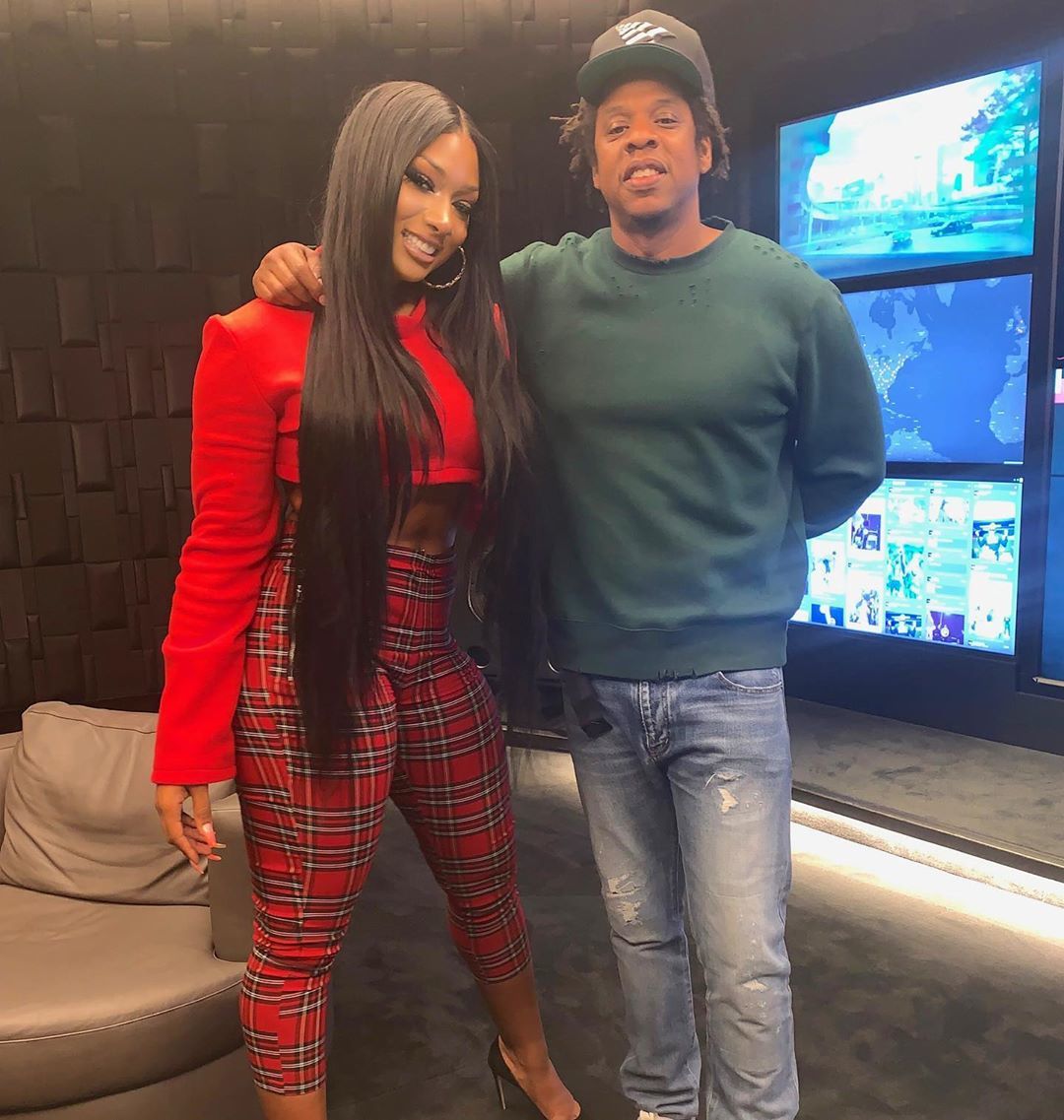 Despite getting snubbed for Best New Artist, DaBaby received two nominations for Best Rap Song and Best Rap Performance for his hit single "Suge." Without a doubt, that was well deserving. Megan Thee Stallion, on the other hand, was not nominated in any other category, but she is holding her head up. We're expecting great things from her next year as she gets ready to drop off her album in 2020.
Some fans argued that Lizzo and Lil Nas X shouldn't have received Best New Artist nominations over DaBaby and Megan Thee Stallion. Let's not forget that Lizzo and Lil Nas X both had number one records this year and in the case of "Old Town Road," that single became the longest running number one song in history.
DaBaby and Megan ain't get nominations for Best New Artist though? ?????????? #GRAMMYS

— AUSTINO! (@AustinTheCarter) November 20, 2019
Like I love Lizzo and lil Nas x but how did they qualify for best new artist when dababy and Megan didn't….HUH?

— thee reverend (@yungshizzy_) November 20, 2019
I just realized Megan Thee Stallion was not nominated for Best New Artist, alright I'm about to call my lawyer

— brandon (@beeerandonn) November 20, 2019
Lizzo deserves to be nominated, her success and relevance says so.

But, the rules are being bent for her in ways we've never seen and you can't be upset people have common sense and questions.

She's nominated for best new artist, but DaBaby and Meg cannot be b/c mixtapes.

— Raven Symone's Husband (@Adidas_Head88) November 20, 2019
You bums nominated Lizzo for Urban Contemporary Album AND ALBUM OF THE YEAR (wtf!?)

Solange didn't get a nomination?!!!

DaBaby NO BEST NEW ARTIST NOMINATION?!?!

NO SHADE TO BEYONCÉ BUT THE LION KING ALBUM GOT NOMINATED FOR A GRAMMY?!

— ?????? (@ymonawer11) November 20, 2019