Facebook lists countries backing the stability of its Libra cryptocurrency
When Facebook first debuted its new cryptocurrency, Libra, a few months ago, the general reaction was mixed. Most people were hesitant to use "Zuck bucks" if the divisive social media company was behind it, whereas governments raised concerns over stability of the currency and what the endgame was for Facebook.
While we cannot speak for consumers, governments have been poking around under the hood of Libra, with those in the European Union in particular wanting to know more about the cryptocurrency.
To that end Facebook sent a letter to German politician, Fabio De Masi, in a bid to explain how the cryptocurrency is backed and that it will not suffer from the same volatility and instability that Bitcoin and others suffer from.
Having read the letter, published by Der Spiegel, it goes on to list the countries and currencies that will be backing Libra. Perhaps unsurprisingly the United States is the largest backer, with the dollar accounting for 50 percent of its backing. The US is followed by the EU at 18 percent, Japan at 14 percent, Britain at 11 percent and Singapore with seven percent.
As Reuters points out, it is rather telling that the Chinese Yuan has not been listed, with tensions between the US and China potentially scuppering any plans that Facebook has for Libra in Southeast Asian markets.
It's also interesting to see that no African, South and Central American countries or currencies are backing Libra at this stage.
With Facebook noting that it is a solution designed specifically with the previously unbanked in mind, many of which live in those aforementioned regions, not having backing in those areas may mean a launch in less developed nations is still some ways off for Libra.
Added to this is continued uncertainty in the EU, with French and German officials having already raised issues regarding how a cryptocurrency like Libra could prove destabilising for their economies, not to mention others.
With the cryptocurrency facing heavy scrutiny before it has even been launched, which is still unknown at this stage, it's clear that Facebook has an uphill battle on its hands with Libra, not to mention whether its intended target audience are even interested in the platform.
Cardiff woman wins £400k in DWP race discrimination row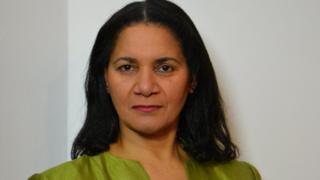 The Department for Work and Pensions has been ordered to pay out nearly £400,000 after a Cardiff woman won her claim for race and age discrimination.
Anne Giwa-Amu told the BBC the department was "promoting a culture of racism".
The judge in her tribunal case said she had been a victim of deliberate and intended harassment by DWP staff.
The department said racism is unacceptable and it takes the judgment "very seriously".
Warning: This report includes racist and offensive language
Anne Giwa-Amu, 59, who is mixed Nigerian and Welsh, joined the DWP branch in Caerphilly as a full-time administrative officer in 2017, after trying without success to start a small business.
She was the only non-white recruit and only trainee over the age of 50 in her cohort, according to documents from Cardiff Magistrates' Court seen by BBC News.
Judge Howden-Evans said DWP staff had deliberately created a "hostile environment" for Ms Giwa-Amu and has ordered the department to pay out more than £386,000 in compensation.
This includes £42,800 for injury to feelings, which is awarded in the "most serious" cases where there has been a lengthy campaign of harassment.
"It comes as a relief after what has been a harrowing experience for three years," Ms Giwa-Amu told the BBC.
"I've had to experience real financial hardship and the perpetrators were promoted despite how they had treated me."
A DWP official had violated her dignity by using racist language such as "Paki-lover" in her presence, the court found.
Another had further humiliated and discriminated against Ms Giwa-Amu by loudly laughing and telling her cohort he had "touched her bum".
Officials had also repeatedly accused Ms Giwa-Amu of stealing ice-cream, sprayed body-spray on themselves while next to her, and breached her confidence after she reported feeling "bullied".
Ms Giwa-Amu went on sick leave in March 2017 and was unlawfully dismissed in October that year for being unable to return to work, the court found.
She had been living off £55 a week and later had no money for food after her final pay cheque was withheld.
'Appalling'
Ms Giwa-Amu told the BBC she has since been living with "immense stress and anxiety".
"Management at the DWP are paying lip service to the equality legislation," she said. "By protecting offenders, they are promoting a culture of racism."
The DWP has been ordered to contact the Equality and Human Rights Commission for diversity awareness training and its permanent secretary, Peter Schofield, must directly review her case.
Ms Giwa-Amu's solicitor, Lawrence Davies from Equal Justice, said DWP staff had "set out to destroy the confidence and wellbeing of a black employee with their appalling conduct".
"None of the white DWP staff have been disciplined and some have been promoted," he said.
"Given that the DWP serves a high level of ethnic minority claimants, the presence of prejudice in the state benefits system is of grave concern."
In a statement, the DWP said: "Racism is totally unacceptable and action will be taken against any staff found to be expressing such views.
"We take the judgment and the circumstances of this case very seriously."