Rapper Meek Mills shows off his charitable side and donates 500 school bags to his old Elementary school.
The Philadelphia rapper is no stranger to giving back, and he is doing so in a big way this year, by donating more than 6,000 backpacks and school supplies to kids in his home state. Meek Mill is working with the School District of Philadelphia to provide the bags and school items to mostly low-income students from pre-kindergarten straight up to 12th grade.
"Growing up in Philly, I've watched families struggle to make ends meet and buy basic school supplies for their kids," Mill said in a press release. "Those memories stay with me and that's why I'm committed to giving back to families in my hometown, putting smiles on kids' faces and helping them start the school year on the right note with the right supplies."
The "All On Me" rapper recently posted a video to his Twitter page of him visiting his old Elementary school, James G. Blaine and unveiling the 500 backpacks to students. The students were extremely grateful, screaming, and smiling while Meek looked on with pride. The rapper is clearly on a path to make a difference in the lives of less fortunate children.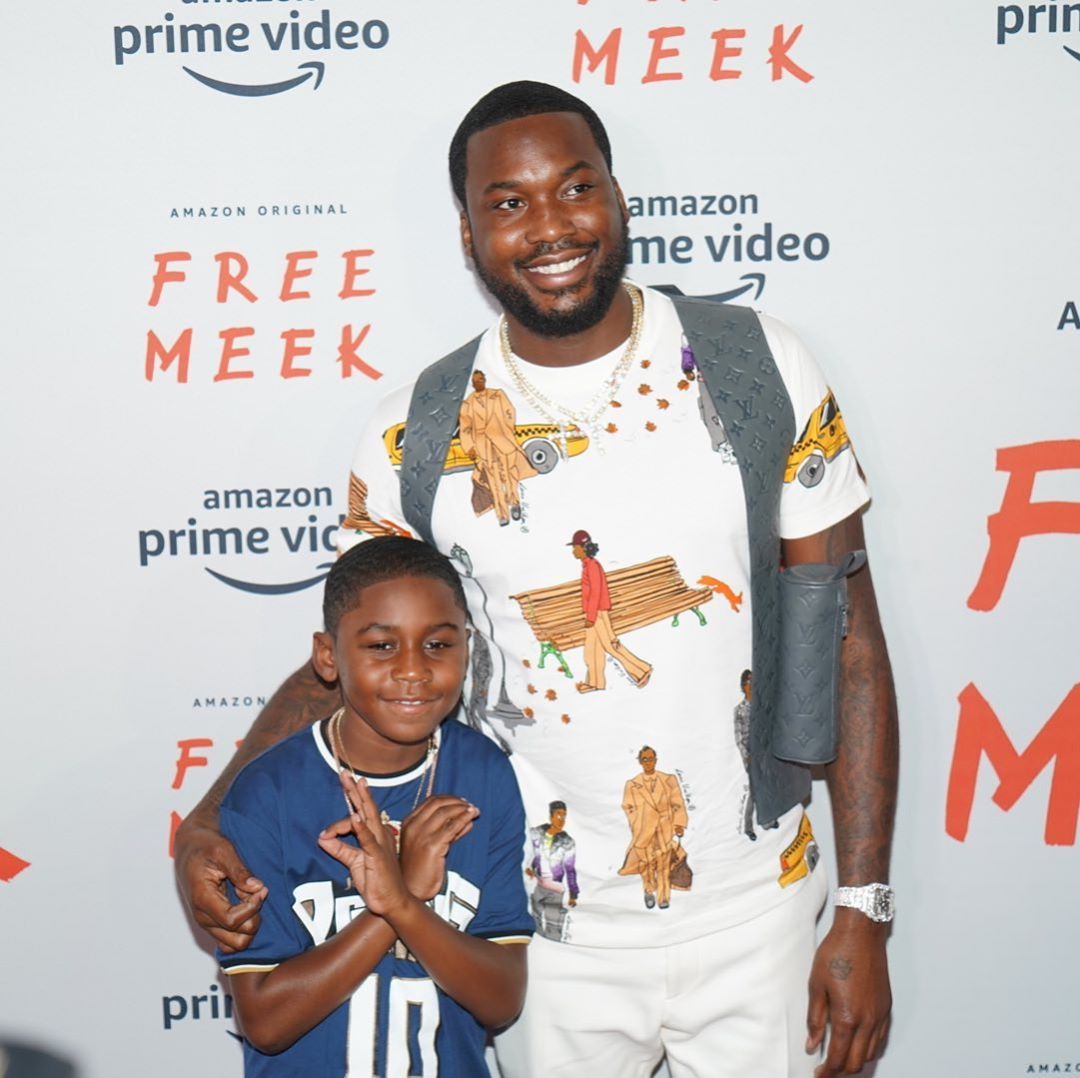 "I wanted to stop here today, my elementary school that I grew up at… I just wanted to stop back and show my love and appreciation to my neighborhood," Meek Mill told the cheering students. "I want to give a shoutout to Puma for collaborating with me on school supplies and book bags… I came here to give the kids a message: Continue to chase your dreams. Do what you do."
The PUMA designed bags were provided in 3 different color schemes, black, blue mixed with black and pink with gray. Online sportswear retailer Fanatics and luxury streetwear brand Milano Di Rouge contributed supplies. The rapper also donated a year's worth of supplies to more than 30 classrooms at the school.
Meek Mill, along with his nonprofit organization Dream Chasers are known for their charity efforts within the Philly community. His "A DreamChaser's Thanksgiving" is seen as a truly philanthropic effort. He started this initiative back in 2013, where he donates, approximately 1,000 turkeys every year the night before Thanksgiving.
The group has done a whole lot of work within the Philadelphia area. Back in 2018, the group donated toys to over 3000 children. The donations included video game consoles, over 500 bicycles, and helmets, sneakers, art sets, superhero figures, board games, and many other items to bring joy to the lives of the kids in the area.
Their most recent work is the unveiling of a renovated basketball court. Meek partnered with various other organizations, including PUMA, Roc Nation, and the Philadelphia Parks & Rec Department to bring the idea to light.
The Hip-hop community has praised Meek and the Dream Chasers for all the work they have been doing. The move is a clear stance that other rappers and persons of influence can take to help out less fortunate families back in their hometown communities.
Vybz Kartel Pours His Heart Out In New Song "Then You And Me"
Vybz Kartel toned down the vibe in his newest release to produce a memorable track that captures authentic sentiments.
Since Vybz Kartel separated from his decade-long girlfriend and mother of a fraction of his children in 2017, we haven't heard many emotionally inspired songs from the dancehall deejay. Who could forget when the "Don't Come Back" artiste released the breakup track that showcased a resentful Kartel disavowing the love of his life that he had put on a pedestal for so many years?
Vybz Kartel has now released a new track called "Then You and Me," and its emotional perspective is something we haven't heard from the deejay in a while. The slow, melancholic instrumental tugs at every heartstring and the heartfelt lyrics are painfully relatable. Kartel sounds inspired in this song where he talks about the toxic cycle of two people hurting each other in love, and heartbreak.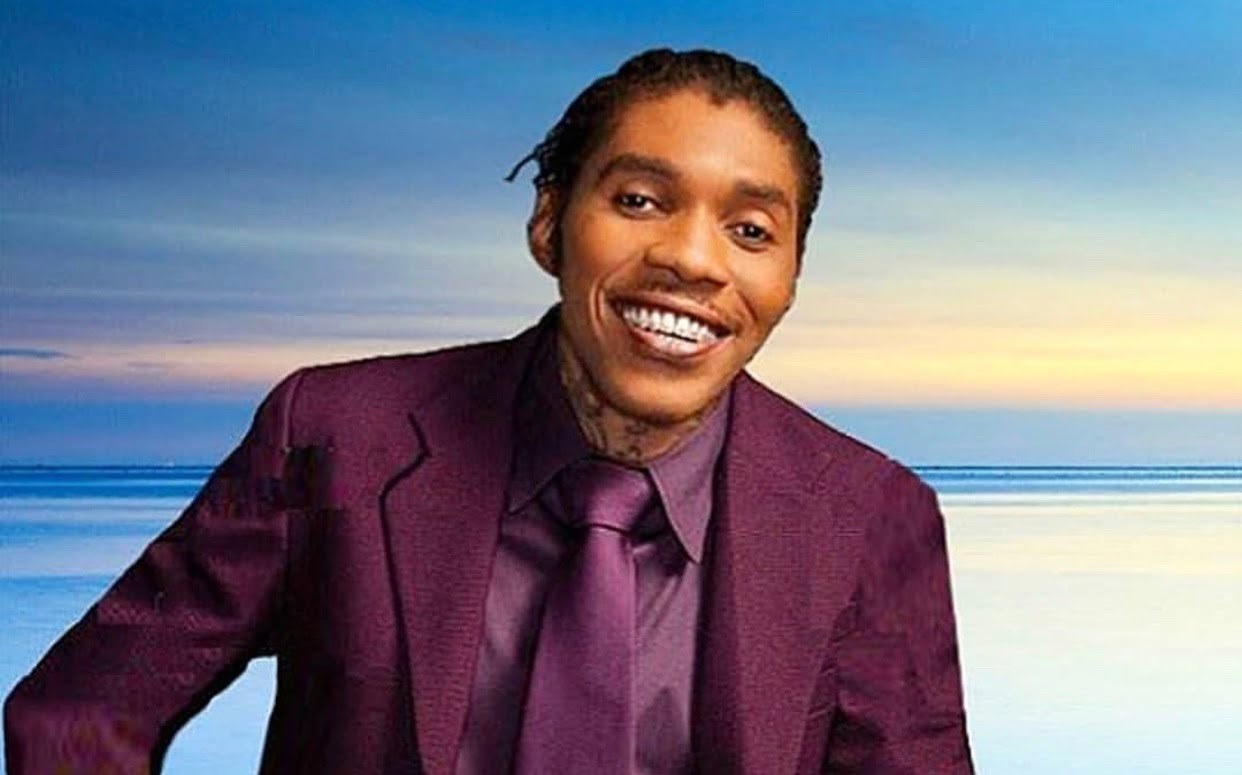 "Yuh guh out a yuh way fi hurt mi / An mi guh out a mi way fi hurt yuh / We keep going roun ina circle / No dis a cya love, dis a surgery," Kartel sings.
Though his wholehearted tone on this Short Boss Muzik production is not enough to conclude that he drew from personal experience to create such a magnificent R&B-type song, it is very likely that his words are sincere as most songwriters tend to use their music as an outlet for their genuine feelings. While we can easily imagine a heartbroken young girl wrapped up in bed bawling her eyes out to the tune of this song, one fan in the comment section of the song's official audio on Youtube said, "Every Gyallis can relate to this song" as well. Other fans agreed that the song was "deep," while one listener who admitted that he wasn't a Gaza fan could not deny that "this the realest track in 2019." Clearly, we can all empathize with the deejay and have an idea where it is coming from.
"Mi scared fi lose yuh / Mi nuh know what's outside yeah / But mi know mi certain / If mi stay mi a go die from heartbreak yeah," The Gaza boss croons. We've all been there, and we've all agreed that Vybz Kartel puts it into words perfectly. Dancehall fans most definitely have an appetite for more songs like this that we can really connect with.
DaBaby Helped This Homeless Fan Sleeping In Car In A Huge Way
DaBaby brought tears to a fan's eyes after helping her out in a big way.
DaBaby is more known for knocking fans out than helping them, but it seems as though he is trying to change that reputation. The Charlotte rapper has been in a very giving mood and is showing tons of love to his fanbase, making random pop-up meet and greets throughout the country. After the success of his sophomore album Kirk that went No. 1 on the Billboard 200 charts, the rapper has been putting out nothing but positivity.
That energy spills over to his day-to-day, and he showed he is willing to help a fan when they are down, a gesture a lot of artists won't do. In a video posted to DaBaby's Instagram page Thursday, the rapper is seen helping out a homeless woman who lives in the car with her son. The fan named Amanda waited three hours to meet DaBaby at a pop-up in Atlanta, and she said she just wanted to try and sell him homemade hats that she uses to try and feed her son. DaBaby instead handed Amanda $1,000 out of his pocket and tells her to keep the hats to sell to someone else.
The special moment immediately brought her to tears. "Put it away don't even let nobody see what you got there. Don't worry about it. Keep these too, sell them to somebody else," DaBaby said before offering to take a picture with her and her baby boy. "I'm so f*cked up like this my son. We sleeping wild bro," the fan said while crying. "Thank you so much." The "Suge" MC was even nice enough to give her a shout out and tag her beanie line at the end of the video.
The gesture was similar to one he made earlier this week when a group of young kids tried to sell him boxes of cookies. DaBaby had them throw every last box that they had into a bin, before handing them more money than the cookies were worth and telling them to keep the change and the goods, so they too could continue to sell them and make a profit.
As DaBaby blows up to become one of the most talked about artists this year, it is great to see this side of him, and have the world talking about him for reasons other than controversy.
Tekashi 6ix9ine Case: Mel Murda Gets 11 Years, Judge Hands Down Key Sentencing
Tekashi 6ix9ine is awaiting his sentencing date, but the judge handed down another key sentence.
Jamel "Mel Murda" Jones, aka the Godfather of the reputed Nine Trey Bloods gang, was sentence to 11 years in federal prison for threatening to harm Tekashi 6ix9ine. The "Kooda" rapper's testimony continues to pay off for prosecutors who were able to flip him early on in the case. 6ix9ine took the witness stand in September and provided a riveting testimony that will likely change his life forever. Despite being now labeled a snitched, he managed to get several members of his former gang to serve prison time.
Prosecutors played an audio recording allegedly of Mel Murda saying he is going to "super violate" the rapper. Rap veteran Jim Jones was the alleged second voice in the audio recording, and some fans are questioning why he hasn't faced any legal troubles. The phone call was in response to Tekashi69's interview on The Breakfast Club right after he had fired his entire management team while calling the crew a fraud for allegedly stealing money from him.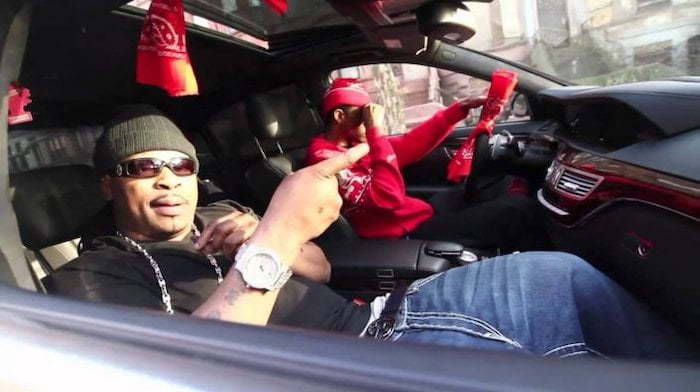 "Super violated, super, super duper," Jamel Jones said. "So ain't too much he can really do unless he gonna run around with a hundred security all day."
Jones apologized in court on Thursday during his sentencing. He is also facing up to 14 years in prison for conspiracy to distribute narcotics and racketeering. He pleaded guilty to those charges back in April of this year and thus will not have to stand trial.
Tekashi 6ix9ine's sentencing date is set for December 18, which means that he could be freed to spend time with his family on Christmas. The rainbow-haired rapper is planning to reject any witness protection offer from authorities so that he can pick up where he left off in his rap career. Multiple reports confirmed last week that he might've already signed a $10 million record deal