Drake Is Savage, Takes Swipe At Kanye West As He Heals At Sunday Service
Drake is savagely trolling Kanye West once again, as Ye is busy healing himself at his Sunday Service.
Drake was recently spotted in Los Angeles wearing a grey hoodie with the words "ye must be Born again," and fans have been sounding off as it appears to be a shot at Kanye West. On Friday evening, Drizzy shared a photo to his 60 million Instagram followers in which he is exiting a Maybach at The Novo in LA. Fans were quick to notice that Drake's hoodie had a message that appeared to reference Kanye.
Though many have been accusing Drake of sending shots and reigniting his feud with Kanye, others have deciphered the message to a whole new significance. Twitter user @Killmonger666 tweeted the photo of Drake in the Cactus Plant Flea Market hoodie alongside the caption "Drake wearing a Kanye hoodie THE BEEF IS OVER thank god."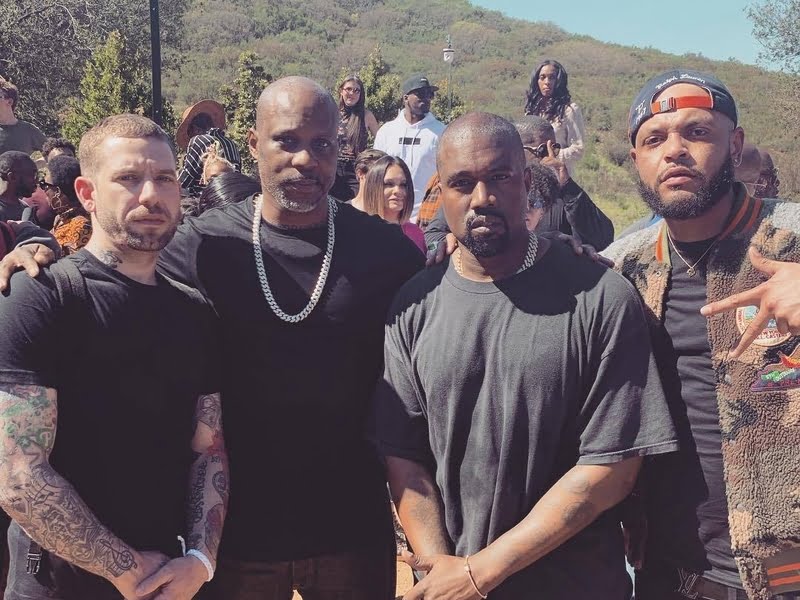 I'm inclined to agree that this message seems to be intended more as support for Kanye than a slight towards him. We're all aware that Kanye has been hosting his Sunday Services consistently this year and his wife recently told 'The View' that he's "had an amazing evolution in being born again and saved by Christ."
For that reason, the message "ye must be Born again" hardly seems like a diss and if it is, it's a somewhat facetious blow. Neither Drizzy nor Yeezus have publicly squashed their infamous beef that spanned months last year.
There were some accusations of Kanye leaking news of Drake's secret son Adonis Graham to rapper Pusha T and of Drake threatening Ye and his family and also dissing him on Travis Scott's hit "Sicko Mode." Though we were not at all ready for any of that drama, who could forget the day the world came to learn of Adonis Graham or the first time we played Sicko Mode and heard "Checks over stripes. That's what we like."
What we are indeed ready for is a new dish – no more beef. This hoodie that Drake wore on Friday might be just that. Other celebrities like Pharrell have worn the same Cactus Plant Flea Market hoodie except his said: "Born Again '19." The company has even stated that the slogan is just a biblical reference. While we continue to hope that these rappers have settled their differences, we will find out soon enough what Drake's true intentions are.
Drake still trolling Kanye on IG with that hoodie. He wants one more bite ?

— F?HI ? (@feeFahifofum) September 15, 2019
ye must be Born again ? @champagnepapi #Vezt #VeztApp #Drake #KanyeWest pic.twitter.com/ViiUDgt1xB

— Vezt (@VeztInc) September 15, 2019
No one stans @kanyewest more than @Drake himself.

— ?'? ????? (@2FeelGreat) September 14, 2019
Pop Smoke Was On Edge About Gang Members Days Before Murder
Pop Smoke was reportedly on edge about gang members just days before his death.
The world reacted with shock last week when news of the young rapper's passing broke. Bashar Jackson, better known as Pop Smoke, was killed in a home invasion early on Wednesday morning when four individuals entered his Hollywood Hills home. Shots were fired in what police believe was an attempted robbery, and the "Welcome to the Party" rapper was transported to the Cedars-Sinai Medical Center, where he died as a result of the human shot wound to his chest.
It seems, now, that Pop Smoke had a feeling that something was coming… The 20-year-old was scheduled to perform in Brooklyn the weekend before his death but canceled the concert at the last minute.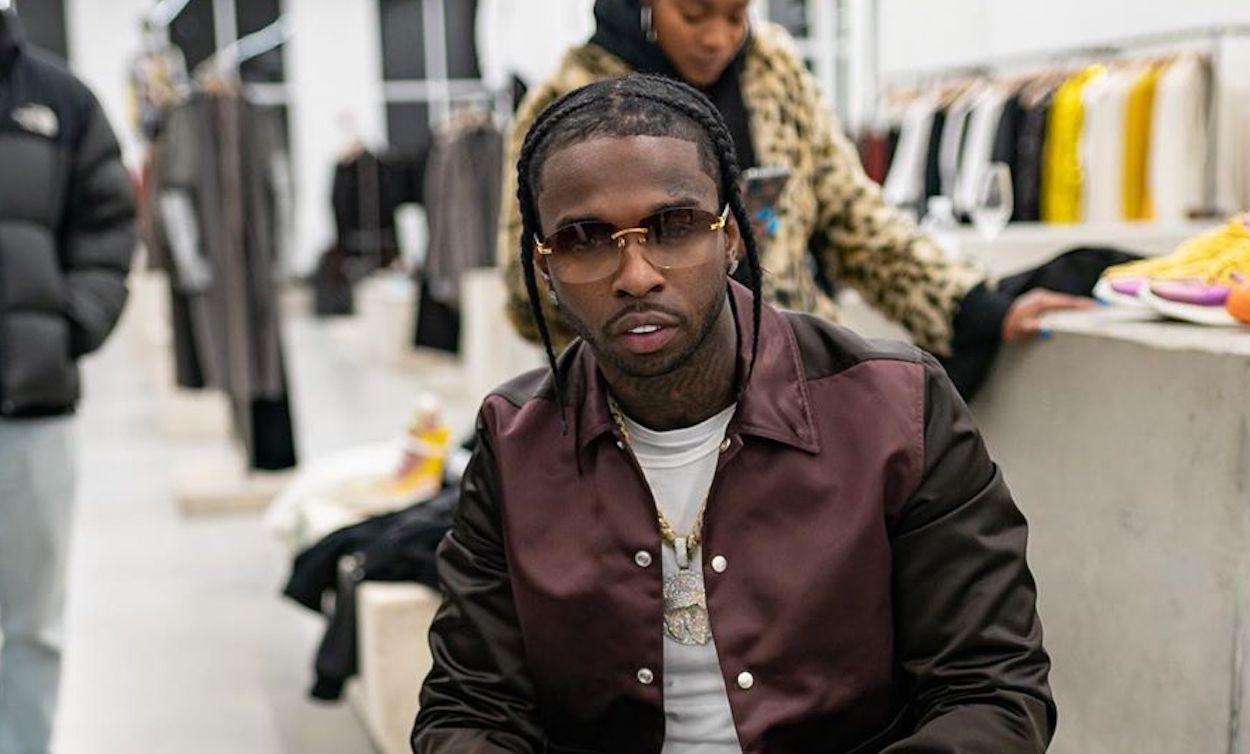 "Unfortunately NYPD wouldn't let me perform," he wrote on Instagram, but TMZ is now claiming that is not true. The media outlet says that the cops had no involvement in the decision, and that Pop made the call because he feared there were gang members in the audience. The concern becomes even more real when you consider that the artist's murder appears to have been a hit.
In the weeks leading up to Pop Smoke's death, he had been arrested for allegedly stealing a Rolls-Royce and taking it across state lines. The luxury car had been lent to the rapper by the owner whom he met at a recording studio. The pair reportedly agreed that Pop could use the car for his music video, and in return, the owner would be treated like a VIP at one of Pop's performances.
Months went by, and the artist went AWOL, leading to the Rolls owner reporting the vehicle missing when it wasn't returned to his possession. When police caught up with Pop, they arrested and charged him, with him facing a possibility of a decade behind bars. He was ultimately released on bail of $250,000 after putting down his mom's Brooklyn home as collateral.