Is Foota Hype encouraging church-goers to boycott the institution?
These self-proclaimed 'Viral King' recently took to social media to share his thoughts on the church neglecting to observe its social responsibility. In a video posted to his Instagram, Foota offered some advice to the church-goers who pay offerings regularly but aren't seeing where the church gives back anything.
Simply put it, Foota Hype is saying that we should all heed his warning and refrain from giving the church our money. He argued that the church has the resources to eliminate poverty and yet does nothing for the community. Therefore, we're better off giving our money to someone like Spice, who hosts Back-to-School drive and is committed to her humanitarian work.
In his passionate statement, that he said was advice to people all around the world, Foota said, "Big up Miss Donna (mi nuh know har) weh a go round and a help di sick people dem. If regular civilians can do it, then the church have money that can eliminate poverty in the world but dem nah dweet," he said with a tone of certainty. "Unu tek unu money an go gi Miss Donna, tek unu money and go gi Spice, tek unu money and go gi people who a do Back to School and helping things. The church nah help nobody. Unu blind? How is there so much poverty and unu throw offering every Sunday? Mi nuh see no church a come out an a do nuttn," he rebuked.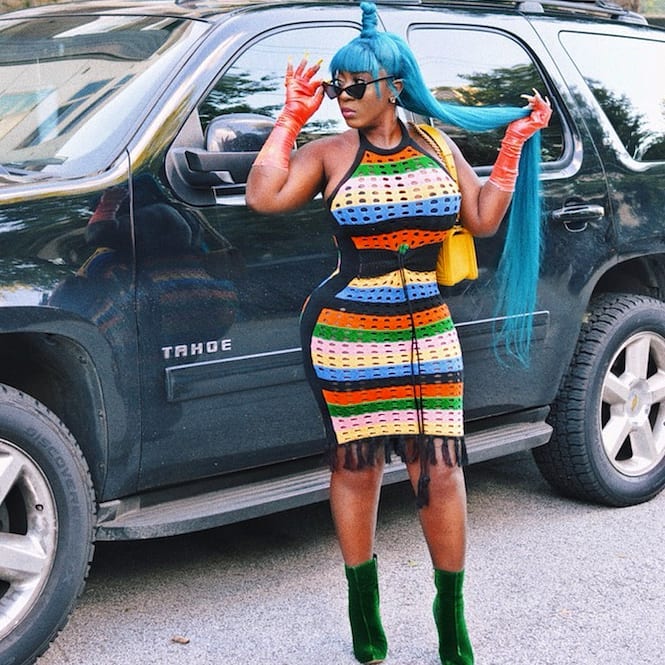 Foota did make some valid points when he used Spice's recent goodwill but chaotic back-to-school drive as reference for his argument. There is an unsettling number of ordinary folk who simply cannot afford everyday life routines like preparing for a new school year. Spice recently expressed how remorseful she was; and said she even teared up about the fact that she did not anticipate the high volume of people. The demand inundates her event and therefore was not prepared to equip them all with school supplies. Unfortunately, the female deejay's efforts were not adequate, but they were well received and greatly appreciated.
Though she promised to make the next event bigger and better, she also urged others to do what they can. Since then, we've learned that other celebrities like Popcaan, Konshens, and Pamputtae will be hosting Back-to-School drives as well, which is hugely encouraging.
But is this all a bigger issue than we realize and does Foota Hype have a point in regards to where our money is better spent? It is evident that even celebrities need support when they try to give back to the community on a large scale. Spice even recently asked the Prime Minister of Jamaica, The Most Honorable Andrew Holness to support her Women's Empowerment Foundation; specifically this event that was bigger than she expected. Perhaps our collaborative efforts just might make an enormous difference indeed, but will we need to neglect the church in order to support the community?
50 Cent Slams Jim Jones For Being Alleged Federal Informant In Tekashi 6ix9ine Case
50 Cent has pounced upon Jim Jones for allegedly being a federal informant in the ongoing Tekashi 6ix9ine racketeering case.
As you're aware, Tekashi 6ix9ine testified for three days last week where he made a number of serious allegations on the witness stand including tying Cardi B and Jim Jones to the notorious Nine Trey Bloods gang in New York. Cardi B has since denied the allegation saying that she has never been a member of Nine Trey, even though she doesn't dispute being a member of a gang. That's another story for another day because the focus now is on rapper Jim Jones.
Since Tekashi69 ratted out the Love and Hip Hop star in court last week, there are rumors floating around claiming that Jim Jones is a federal informant in the case listed in court docs as an unnamed key informant. 50 Cent, who is a longtime foe of the Dipset rapper, used the opportunity to troll him over it, and now it's picking up steam.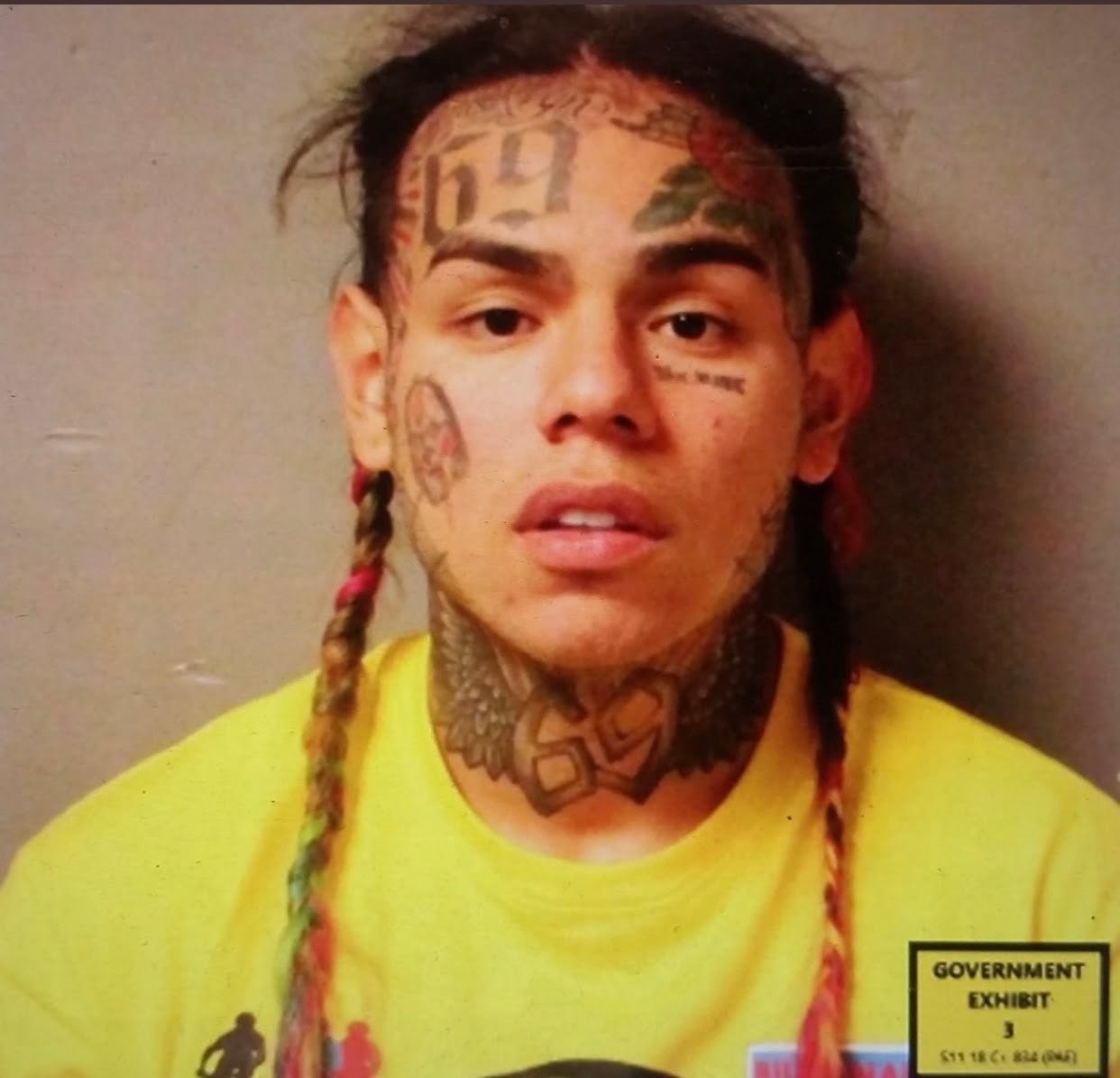 50 Cent posted a message that reads, "Rapper Jim Jones is listed as a federal informant in court documents in the case against Tekashi. In the original court transcripts that were previously released online. The conversation between individual 1 (Jim Jones) is listed as cooperating with federal agents in a conversation with Jamel' Mel Murda' Jones. Which would explain why Jim Jones has been able to have such a lengthy criminal record and avoid prison time In the past. if you recall earlier this year Jim Jones dodged jail time in a drug and gun case."
50 Cent added in the caption of that post, "Hun oh sh*t, so that's why they ain't pull him in. Say it ain't so Jimmy."
So far, Jim Jones has remained silent on the issue since Tekashi 6ix9ine told the court that he is a member of the Nine Trey Bloods gang. A leaked audio recording also alleges to be the voice of the Dipset rapper telling another man, presumably to be 69's former manager Kiffano "Shotti" Jordan, to "violate" the rainbow-haired rapper.
Two members of Nine Trey, Aljermiah "Nuke" Mack and Anthony "Harv" Ellison, are currently on trial facing years in prison, and 6ix9ine is the star witness the government has on their side.
50 Cent has since deleted the post from his Instagram account, but of course the internet already grabbed a screenshot of it. He now raised the question, why was Jim Jones not arrested and charged along with other Nine Trey Bloods gang members in the raid last November?
The Hood Will Accept Tekashi 6ix9ine When He Comes Home, Says T.I.
The hood will accept Tekashi 6ix9ine upon his release from jail, at least that's how T.I. feels.
Snitches get stitches is the code of the streets. Well, snitches also apparently get a huge welcome back to the hood party according to rapper T.I. He stated during an interview with Big Boy TV that Tekashi 6ix9ine will be accepted in the hood when he is released from prison. When the "Billy" rapper took the witness stand at the Nine Trey trial this week, he didn't hold anything back. Tekashi69 testified against his former gang members of the Nine Trey Gangsta Bloods and laid out the gang's entire organizational structure such as the rankings of various members and what their roles were.
He was extremely forthcoming volunteering information that implicated him in the attempted hit on rappers Trippie Redd, Casanova, and Chief Keef. Tekashi also confirmed that rappers Jim Jones and Cardi B were known gang members. The prosecution couldn't have had a more cooperative witness.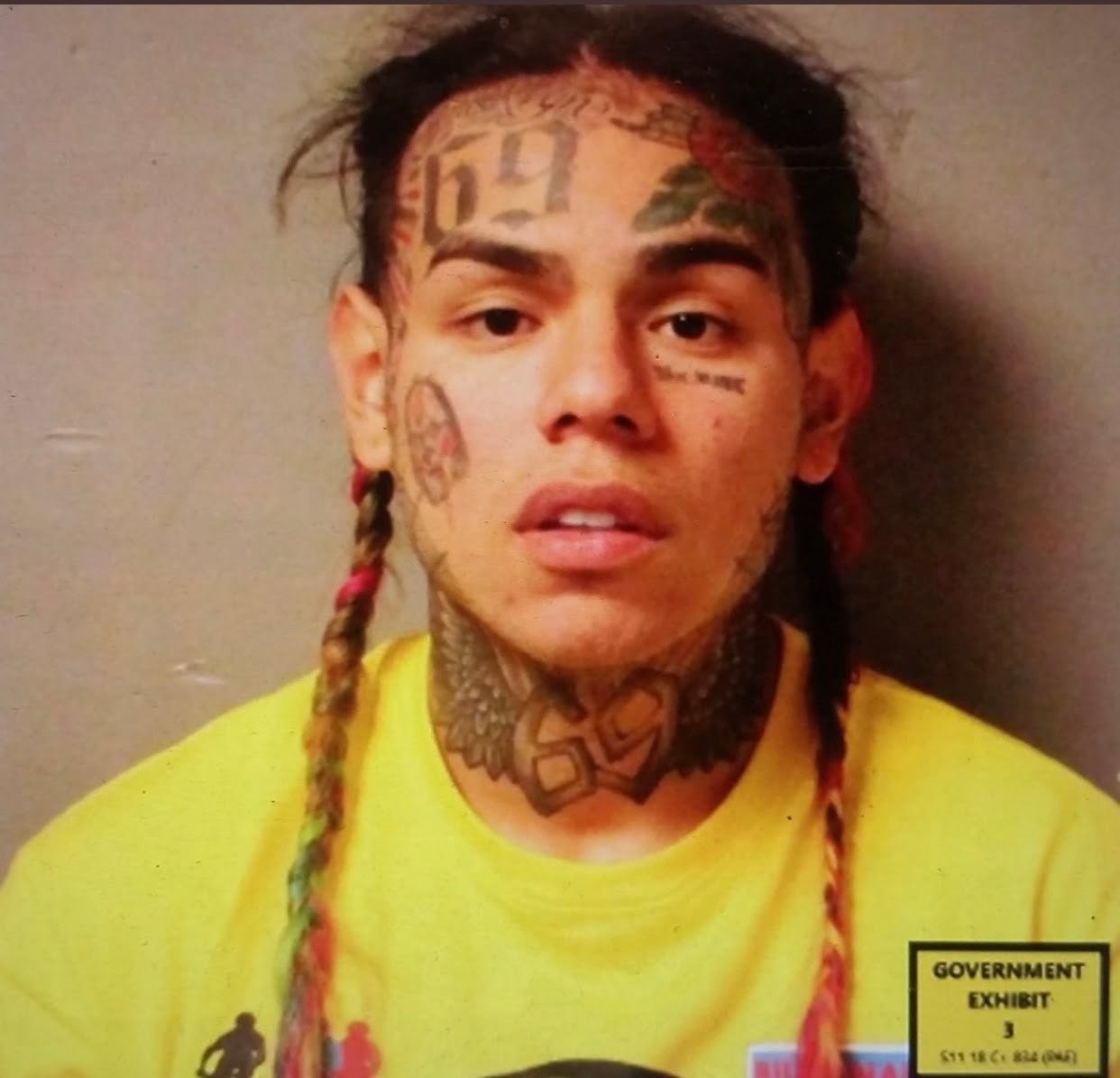 Tekashi however, did not snitch because he was disloyal, he was motivated by a higher power. The gun and racketeering charges against him carry a mandatory minimum sentence of 47 years. He secured the plea deal with the feds in the hopes of getting that time significantly reduced to time served. It is without a doubt that what the rapper disclosed in court, put his and his family lives in jeopardy. This is also evident in the fact that his family members have been absent from the proceedings due to safety reasons. Members of the Nine Trey gang may retaliate against the rapper for his cooperation.
Due to this fact, many have speculated what will happen once the rapper is released from jail. The most likely assumption is that he will be placed into Federal Witness Protection, as is the norm with government informants. However, there are some that are hopeful that the rapper will return to life as usual. This possibility seems quite dangerous, but it would allow him to be back home, he could use social media and release music. However, he would be known as a snitch by everyone.
Many rappers have turned their back on Tekashi including, 50 Cent, Meek Mill, Lil Durk and Snoop Dogg dubbing him a rat.
Back in February 2019, Boosie predicted that 6ix9ine would "be murdered less than a month after [he was] released," stating that he also put "his family in grave danger for life 'cause of this BS."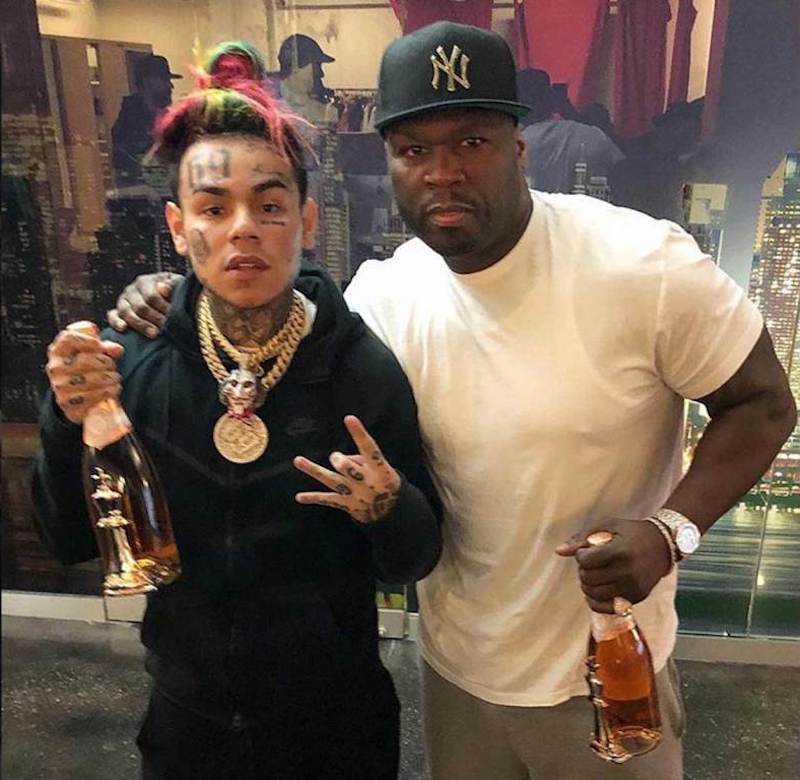 However, rapper T.I. believes that Tekashi will be accepted when he gets home. In the Big Boy Tv interview, the host states, "He cannot go back to the hood after snitching." To which T.I. responded, "Yes, he can. That's what you don't understand. Yeah man. It's a bunch of rats walking around right now, that's the thing."
He continued to express his thoughts on the matter, "Another thing that's what really hurts me they're riding around with somebody they know done told in they hood right now saying 'Well he didn't tell on me', Big cat could come home and throw parties and the party be popping it be full. How in the hell it be so packed, and everybody knew how cuz came home, everybody know why."
Fans who have watched the interview have been bashing T.I. stating that he, of course, would have that opinion as he is a snitch too. One fan stated, "A rat speaking on rats…At least I never seen tekashi try to snitch and find somebody killer unlike T.I. ..u ain't never heard 6ix9ine saying help us find shorty killer google T.I. ull see him working with mr masta."
Another went on to add, "He saying that cause he snitched also."
No one can say for sure what will happen once the rapper is released, but he does have some die-hard fans who are looking forward to new music.
Dancehall Star Stylo G Fled Jamaica After Running With Police
Deejay Stylo G promptly left Jamaica and headed back to the UK after his unfortunate run-in with police while staying at an Airbnb in Caymanas Estate, St Catherine.
On September 16th, the "Dumpling" deejay received a very unpleasant visit by a group of heavily armed police officers. According to Stylo G, the officers received an anonymous tip stating that there were guns inside the residence. Officers followed up on the tip-off and converged on the artiste's Caymanas Estate home.
The entire ordeal was live-streamed by Stylo G on his Instagram Live as he did not trust the situation that was taking place between himself, members of his crew and police officers. After conducting a lengthy search, officers found no weapons or illegal items inside the residence. However, they still requested for Stylo and his associates to come into the National Police College of Jamaica for further processing. Stylo G who failed to understand why he needed to be processed at the station then angrily led a 20-minute back-and-forth with the officers.
In the video, the deejay can be heard venting about police officers wanting to arrest him even though they didn't find any guns. The deejay can be heard telling the officers that he is a UK resident, however, they insisted that he needed to make his way to the station even informing the deejay that he will be cuffed and hauled off if he does not comply.
After being released from the station, the deejay had this to say, "They hold us for five hours; nothing nuh come out of it. They write down our names an' address, our number…everything. Mi nuh know wah dem information yah fah; jus' fi mek wi stay there. It's like going to school an' mi a big man now. Yuh a guh have mi in a holding area for five hours an' it's just a waste of day an' waste of Government money."
Although no formal arrests were made, the deejay was so traumatized by the event that he quickly booked the first flight back to the UK. Stylo's road manager, Biggie, had this to say during an interview with the Jamaica Observer, "Everybody upset about di situation. A yah so (Jamaica) him born, an' him try fi uplift di country inna him music. Him never expected to be treated so badly; not by his own people."
He then gave an insight into what took place, "A me open di door when dem come. Dem surround di house…showed a warrant dat sey dem a look fi guns… An' afta more than a five-hour search an' dem nuh find nutten… den dem ask wi fi come wid dem. A so Stylo G start video di ting."
When questioned about Stylo he stated, "Him embarrassed by di whole situation. Mi jus' drop him a airport. Di vibes nuh right."
After leaving the country, the deejay uploaded a video to his Instagram page, sharing what the ordeal has taught him. He began, "Me can tell unuh a little story? You si when mi did young the whole a wi inna the ghetto wi used to go mango bush when wi hungry or guinep or any one of dem fruits deh weh available. There's always problem to get the guinep and the mango you know why because most of it inna the rich ppl dem yard. So wi always try fi get the mango because wi hungry."
He continued, "The moral of the story is, these people rather keep the mango dem on the tree until it ripe and drop off pon the grung fi man eat it than take the mango and put it on the wall fi a ghetto youth. So yu si me, me grow up inna poverty so yuh see all a unuh rich ppl out deh we gonna come up there bro so unuh watch out fi wi. Watch out. There's gonna be nuff mango pon my tree and it ago share fi di ghetto youths dem."
Although the deejay has returned home to the UK, he does so with a renewed purpose to make Jamaica a better place.