We are midway the year and who are the leading reggae/dancehall artists so far?
This is a list featuring the top 5 artists in Reggae/Dancehall since 2019 whether it be through hit songs or controversy and even both. Here are the top dancehall artists of 2019 so far with half of the year gone. The list comprise of some familiar names like Popcaan and Vybz Kartel, as well as, some new faces like Koffee, Chronic Law, and Squash. The genre is going through an era similar to the 1990s when we saw the breakout of some big acts like Shabba Ranks, Bounty Killer, Beenie Man, Buju Banton, and many more.
Koffee – We have all run out of praises for this breakout star. Her rise to prominence has been so immediate it's almost incredible. Her blockbuster breakout hit "Toast" is dominating reggae charts worldwide and also got featured in Jordan Peels's box office hit "US." Her Rapture EP topped the Billboard Reggae charts along with her feature on Apple Music "Up Next" program and Ebro's highly acclaimed radio show. She is set for big things, The new hope of Jamaican Music. Reggae Princess Koffee!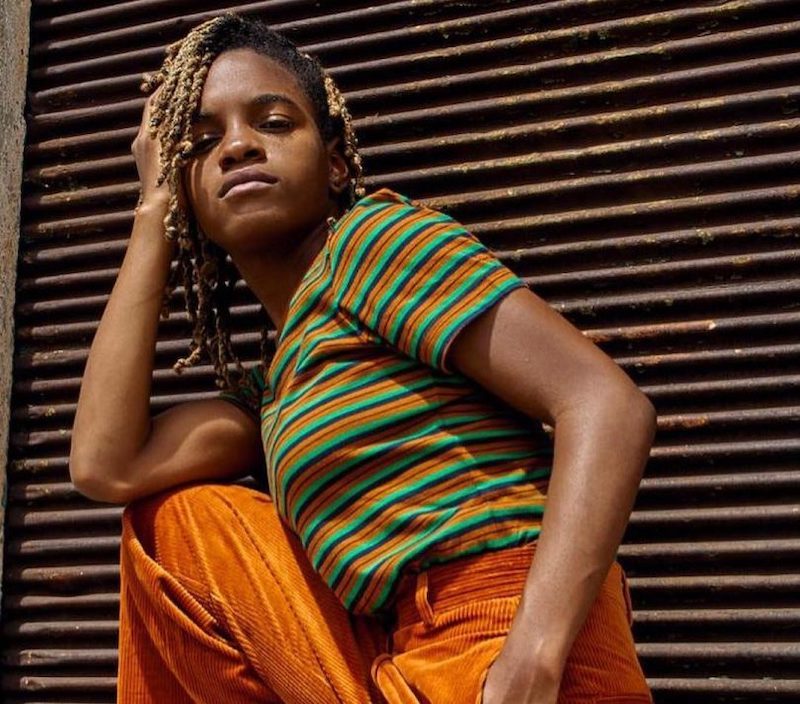 Vybz Kartel – Due to his work ethic alone the incarcerated Deejay leads the pack with big hits like Any Weather, Millenium Gyallis, "Ready "and "Can't Kill We" to name a few released singles. Which have each amassed millions of views not to mention music videos he dropped for songs like Shape Nice ft Afro B and Come Home which has all placed high on youtube's trending charts. How he continues to do it, nobody knows but Vybz Kartel still a beat dem bad.
Squash – Bursting into the scene as the leader of the 6IX movement Squash has since then had a chokehold on the dancehall game with hits like "Trending "and "Money Fever" last year. This year he proceeded to release the highly anticipated videos for these songs which have gotten rave reviews along with recent hit releases. Two of those came with Vybz Kartel with songs "Cyah be the Same" and "Beat Dem Bad "both of which are hit songs. All while leading a crew of trending artistes like Chronic Law and Bobby Six and until recently Jahvillani as well. The 6ix boss is here people.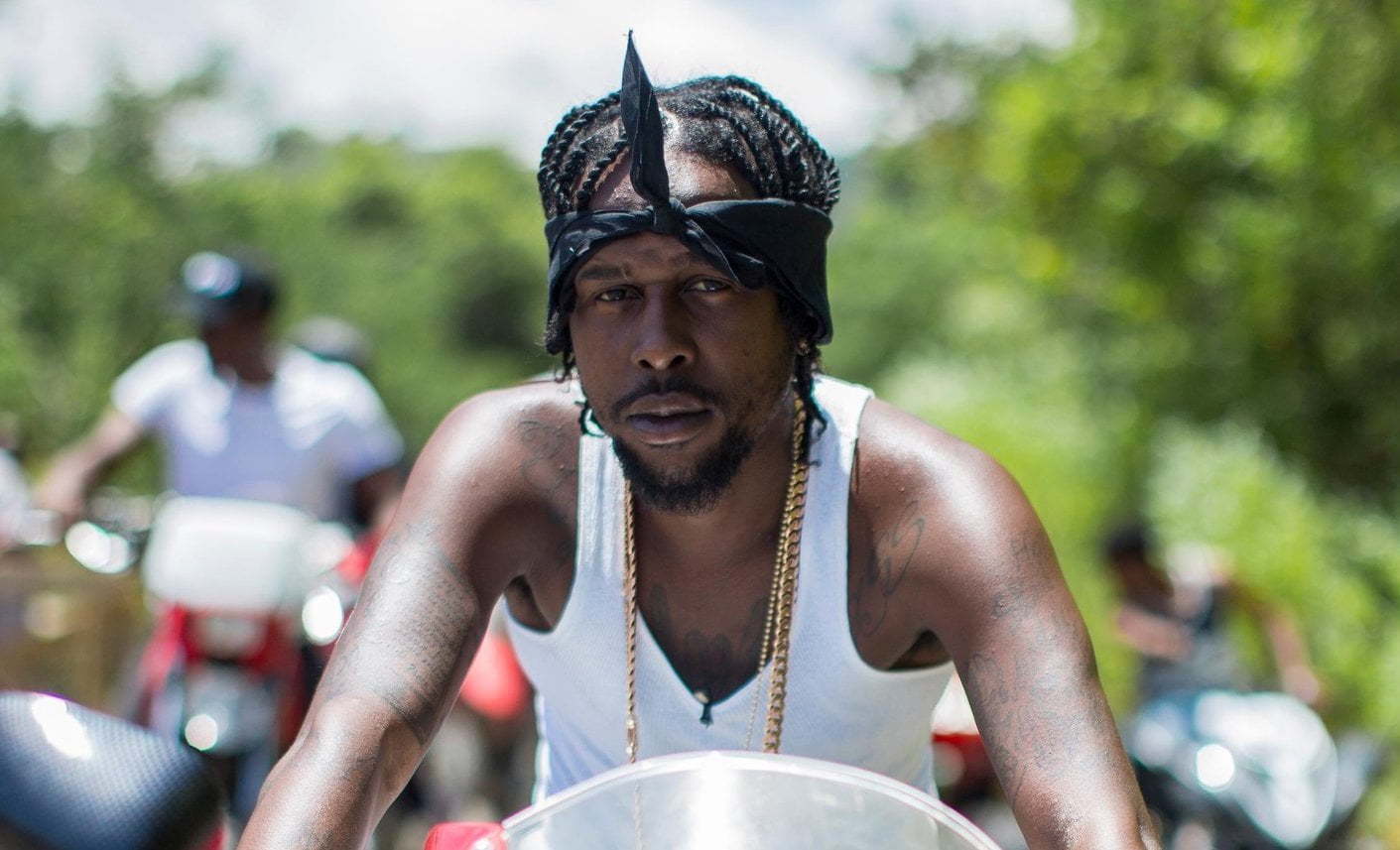 Popcaan – This artiste needs no introduction, the now OVO Label resident is easily identifiable as one of dancehall's best. 2019 has been no different he has produced hit songs such as "Traumatized" in which he addressed the death of his friend "Shagel "in his house while he was away on tour. A highly emotional track which gives his fans a much-welcomed insight into his mindset following the incident. Other songs like Unstoppable and Unruly Law have also made big impressions on the local scene. Popcaan again, as expected.
Chronic Law – What can I say about this new artiste? Nothing but good things, great lyrics, melodies, and unique subject matter Chronic Law is the new sensation in dancehall. He releases a song a day, all of which are celebrated by the younger audience and the street. He is definitely on his way to dancehall superstardom if he keeps it up. Hits like "Hillside" and "Cyah kill We" with Vybz Kartel carry the hit power while his other songs are getting serious rotation in the street. Well done, Law Boss.
HONOURABLE MENTIONS: Tommy Lee Sparta, Shenseea, Spice, Alkaline, Quada, Jahvillani, Teejay, Shaggy.
Demarco 'The Dancehall Rick Ross' Details Massive 80 Pounds Weight Loss
Demarco, aka the Rick Ross of dancehall, lost a ton of weight and now he is detailing his fitness regime.
Multi-talented dancehall artist Demarco recently returned to Jamaica from the United States looking a lot slimmer than before. The deejay/producer sat down with Anthony Miller of Entertainment Report where he detailed his massive weight loss. The artiste, who boasts hits such as "True Friends" and "Fallen Soldier," spoke about his skills, which include producing.
Demarco mentions that he is the creator of the riddim "Jambe An," which features the Diamond selling hit song "Party Animal" by Charly Blacks. He shared his new-found knowledge of the music industry, stating that music goes beyond just merely making music and performing on stage. There is the production aspect, as well as what comes after, such as song royalties and publishing. 
Demarco, who firmly believes that he cannot fail in the music industry, set himself on a pedestal securing his future by establishing a publishing company and a record label. He can also add songwriter to his repertoire as he has co-written a new dancehall song for Rihanna who has recently been dubbed the richest musician in the world. Maro also currently has a new song with Yanique Curvy Diva. 
So it is without a doubt that Demarco is truly a remarkable dancehall artist. But his greatest accomplishment yet has nothing to do with music but is in fact about his incredible weight loss. The artist highlighted that "slim is in," and he has lost about 80 lbs to date. He is currently a vegetarian and makes time in his busy schedule to visit the gym 2 to 3 times per week. The artist stated that good health is essential. He also strives to maintain an appealing appearance for his female fans. 
The artist who has been diagnosed with diabetes is making the right choices to be a better person and live a better life. His mind-blowing transformation renders many speechless, leaving them in awe. The artist who prides himself as a genuine singer says that even when his music does not circulate in Jamaica, it will still receive international success and recognition. He also shares the same sentiments with popular dancehall legend Sean Paul saying that speaking proper English is important in crossing over. The chorus of your song has to be easily understood for your song to make it in the International market. The artist closed by saying he currently weighs about 230 lbs, and his ultimate goal is to be 200 lbs, but he has no time limitations on achieving it. 
Be on the lookout for his upcoming collaboration with Chronic Law and to see where his incredible weight loss journey will take him. 
Konshens Drops "Dancehall Love Story" Visual And It's Pure Fire
What's your dancehall love story?
Konshens is once again the talk of the town, and this time it's for his music and not what he is wearing. The dancehall artiste dropped a new song titled "Dancehall Love Story" on his Vevo channel. The track, which was released on Friday, already has nine thousand views and climbing. The video for the song is pretty impressive, and it is not your typical music video but comes across as more of a short film.
The concept of the video is basically about two friends who visit Jamaica on vacation from abroad. One of the women, who was hesitant about coming to Jamaica meets a local man at a party, and they hit it off. This begins the dancehall love story, and the video chronicles their time together during the trip.
The song was produced by Submachine, Ridwaan Razak and Y.G.F Records is lining up to be the ultimate song to close out the summer. Konshens did hit all the right notes with this one but should've released it earlier in the summer.
The track gives off major Vybz Kartel vibes and is one that will surely do well on the international market. It is a high energy, feel-good love song with great lyrics and is just what we have come to expect from the deejay.
Konshens has been in the public eye for some time now due to his back and forth drama with local artiste I-Octane and Demarco for their criticisms about his fashion choices and his decision to pierce his nose.
Hopefully, this song is just the beginning of more to come from this talented artiste.
Check out the music video below.
Popcaan Treats 500 Kids With Back To School Supplies In St. Thomas
OVO Dancehall artiste, Popcaan hosted his 'Off to School Treat' for kids this Thursday, August 22 in his home parish of St. Thomas, Jamaica.
Following the recent spectacle at Spice's Back-to-School Drive powered by the Grace Hamilton Women's Foundation where the demand far outweighed the supply, other dancehall artistes announced that they too would be hosting back to school charitable events. Among these announcers was St Thomas native, Popcaan.
Poppy promised that the first 500 kids would get a bag of back to school treats and supplies courtesy of the Popcaan Care Foundation. Based on the recordings of the event online, it was an enormous success. The turn out exceeded expectations and Popcaan did not disappoint as he held a free concert during which he surprised the audience with performances by Jafrass, Quada, and Chronic Law.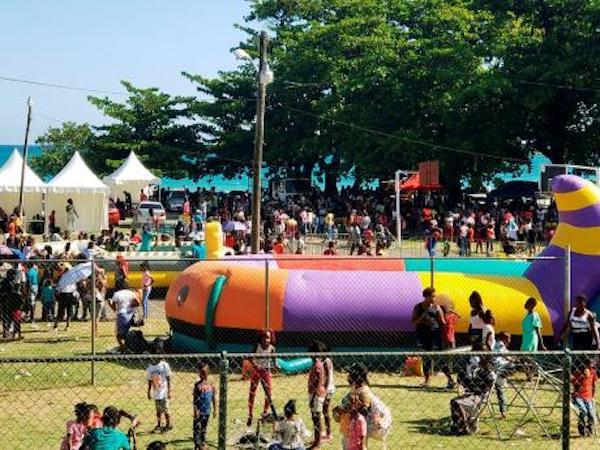 The unruly deejay could not have procured a better closing act for his St. Thomas audience as Chronic Law is currently one of the most sought after performers in Jamaica and also a crowd favorite. The event catered to the kids during the day as well with clowns, face painting, raffles, live DJs, train rides, and even a carousel.
Popcaan really went all out to ensure the event would be successful. The deejay, of course, took the stage himself, which was a welcomed surprise for his fans who squealed with excitement and sang along to his hit songs.
If it is the intention of the Popcaan Care Foundation to make this Off to School Treat an annual event, then fans of the deejay as well as the parents will benefit tremendously. It's great to see more artistes joining the social responsibility club. At this rate, we will pull together enough resources to support more families and make the start of the school year a lot easier for parents and more bearable for the kids.