Vybz Kartel Wishes Bounty Killer Happy Birthday From Prison "HAPPY EARTH DAY ME DADDY"
Bounty Killer is still Vybz Kartel's daddy.
The dancehall legend celebrated his 47th birthday on Wednesday (June 12), and he received a lot of birthday wishes from his fans and comrades in dancehall. Among the celebrities wishing him a happy birthday includes his former student Vybz Kartel who is currently serving life in prison for murder. The Gazanation boss took to his Facebook page to pay homage to the man who is responsible for his career.
"HAPPY EARTH DAY ME DADDY I wish you many more to come! Stand strong pon dem same way me mentor. Respec' & Honor," Kartel wrote.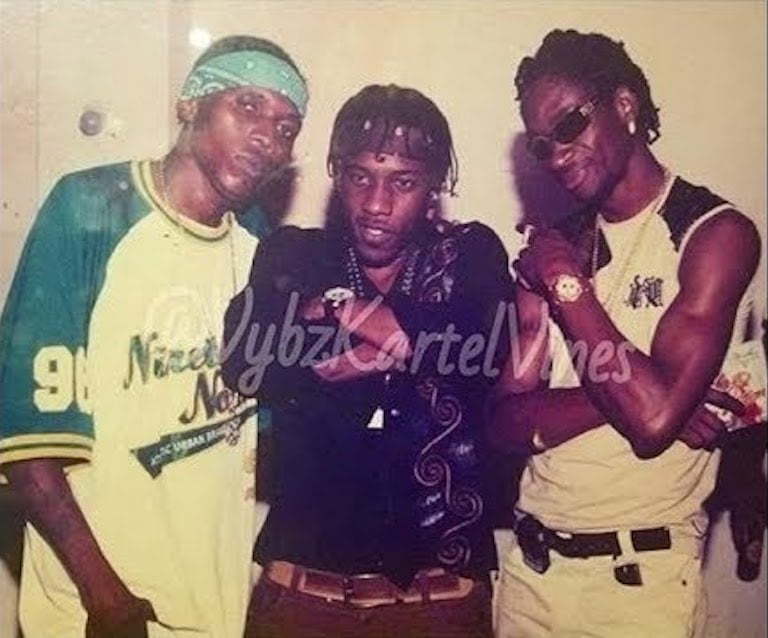 Vybz Kartel and Bounty Killer have had a rocky relationship over the past two decades, but recently we've witnessed them putting aside their differences and show a level of unity we've haven't seen in a while.
Rihanna's Diamond Ball To Honor Shaun King & Barbados Prime Minister Mia Mottley
Rihanna's 2019 Diamond Ball will be huge with activist Shaun King and Barbados Prime Minister Mia Mottley getting huge honors.
Barbadian international pop sensation Rihanna will be hosting her fifth annual Diamond Ball on September 12th in New York. The formal event which will be hosted by comedian Seth Myers will feature performances by Pharrell and DJ Khaled. The last two Diamond Balls had performances by lyrical genius, Kendrick Lamar and Rihanna's 'Guava Island' costar, Childish Gambino.
This year, the Caribbean born singer will be honoring her home country's Prime Minister, Mia Mottley and civil rights activist, Shaun King.
In a statement, Rihanna said; "I can't imagine a better night than this year's Clara Lionel Foundation event with Seth Meyers, Pharrell, and DJ Khaled," she said. "I am particularly honored to present Prime Minister Mottley and Shaun King with this year's Diamond Ball Awards for their groundbreaking work. We are so thankful to them for joining us and making the night better than ever."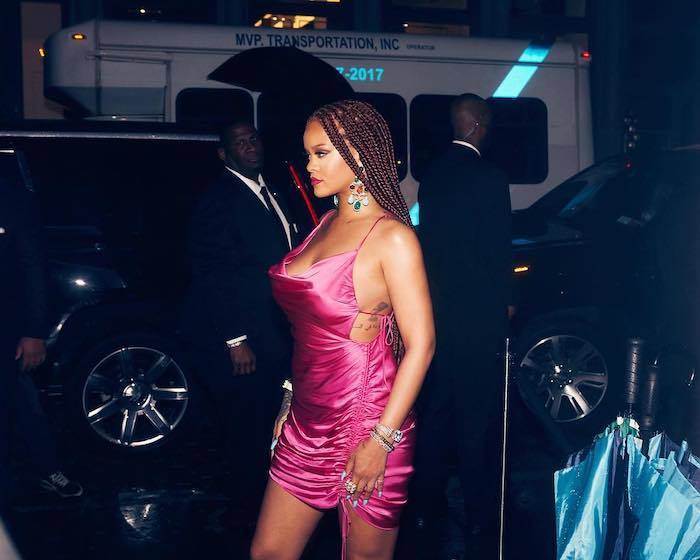 Prime Minister Mia Mottley is recognized as a trailblazer in politics. She was elected the first female leader of Barbados Labour Party and went on to serve as the first female Attorney General and Deputy Prime Minister of Barbados. Throughout her quarter of a century political career, she has been a strong advocate for education in her country and a supporter of causes involving women and children.
Shaun King, a graduate of Morehouse, which is an HBCU, is known for shedding light on civil rights issues and social justice causes on social media. In 2018, he co-founded Real Justice PAC which aims to elect prosecutors of all levels who support criminal justice reform. He also relaunched 'The North Star' which is a publication first established by Frederick Douglas and known for its influence in the anti-slavery movement.
The event will benefit the Clara Lionel Foundation, which is an organization created by Rihanna to fund education and emergency response programs throughout the globe. As in previous years, an auction will also be held at the event. Variety reports that this year's Diamond Ball auction will include the Jonas Brothers VIP experience, a signed Danny Green NBA finals jersey, fishing with Peter Miller, a Savage X Fenty 2020 Fashion Show Experience among other great valuables.
This year's Diamond Ball is slated to be the best yet.
Aaliyah Wax Figure Debuts At Madame Tussauds Museum, Brings Back 90s Vibe
A wax figure of the late singer Aaliyah made its debut in Las Vegas.
Fans have been petitioning that the Madame Tussauds Museum create a wax figure statue for late singer Aaliyah for many years, and Wednesday those calls became a reality. Aaliyah's statue was revealed 18 years after her tragic death after the museum finally opened discussions over a year and a half ago, according to Vibe. The statue replicates Aaliyah in her famous "Try Again" video from the year 2000. The singer is wearing a metallic bra and choker set with her signature leather pants.
"This set, rather than being a recreation of any one particular Aaliyah moment, was instead designed with a message to her fans in mind," said Adam Morey, Studios Manager at Madame Tussauds in Las Vegas "It's a message that hopefully reflects her everlasting legacy."
It was reported that Aaliyah's brother, Rashad Haughton, played a big role in making sure the wax figure really captured the "One in a Million" singer's essence, and was given "unprecedented access" to the creation process. The replica modeled the singer who died in a 2001 plane crash right down to her exact tattoos, details that Haughton made sure not to skip over.
One thing we made sure to include was all of my sister's tattoos," Haughton said in a statement obtained by Vibe. "They are all quite hidden because my sister chose strategic places for them due to her on-camera film work. We know how devout and knowledgeable her fans are and the great artists at Madame Tussauds have no limitations to their abilities when it comes to detail."
Fans were indeed appreciative on social media of the efforts the museum took to immortalize the fallen superstar.
The Aaliyah wax figure looks GOOD !! pic.twitter.com/UAJqvxdnA2

— Kiss it better, baby (@YeenEvenKnowIt_) August 22, 2019
Aaliyah's wax figure though!! I wasn't ready… I'm in tears ??????? @AaliyahHaughton #Aaliyah pic.twitter.com/YmJfpUHbeg

— CourtneyNicholle?? (@cnichollej1) August 22, 2019
Young Thug Announces He Is Dropping New Album "Punk"
Young Thug released an album a few days ago, and now he has another project coming.
The Atlanta trapper announced that his next album will be titled "Punk" and will arrive in a matter of months. Thugger's new album, So Much Fun, was released last week Friday and is projected to sell 150K copies in the first week. Young Thug is clearly having a lot of fun this week judging from media run over the past two days.
The Fader did a cover story on Young Thug which came out today, and one of the biggest takeaways from it is that Thugger has another album in his arsenal. He described his forthcoming album, Punk, as "touching" but he has yet to confirm if it will have a punk vibe or the sound that he has become famous.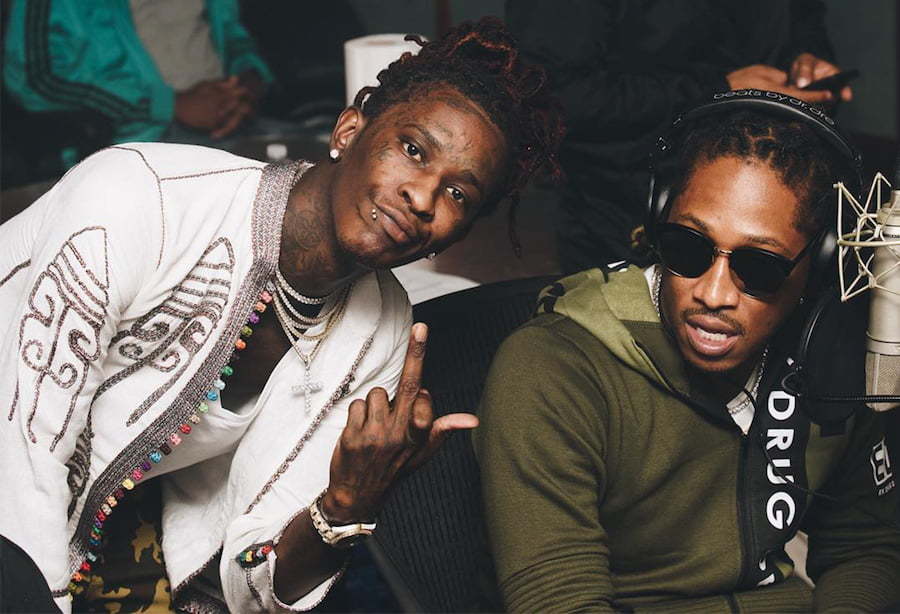 "It's music that the world is going to embrace," the "Good Times" rapper said. "[Punk] means brave, not self centered, conscious. Very, very neglected, very misunderstood. Very patient, very authentic."
He added that the pending project will features "real rap" that will also show some vulnerability. Judging from the frequency of Thugger's body of works, you can expect to hear this project by the end of this year. He also has his Super Slimey album on the way featuring Future, Lil Baby, and Gunna. A release date for that project is not yet known.