50 Cent was in the mood for some trolling today.
Fifty turned his attention from Bow Wow to an old foe, Wendy William, on Thursday. The G-Unit chief blast Williams and her estranged ex-husband Kevin Hunter in a blistering post on Instagram. 50 Cent first grabs a screenshot from a story that TMZ published claiming that Hunter is calling Williams "lazy." The talk show host and her ex-husband are currently going through a bitter divorce, and now she is dating a much younger man that is only making the divorce worst.
"Oh so she's lazy ok Pimpin we ain't having that she better get out there and get your money man," Fifty wrote. Some fans are suggesting that Hunter is jealous of Wendy Williams dating a much younger man.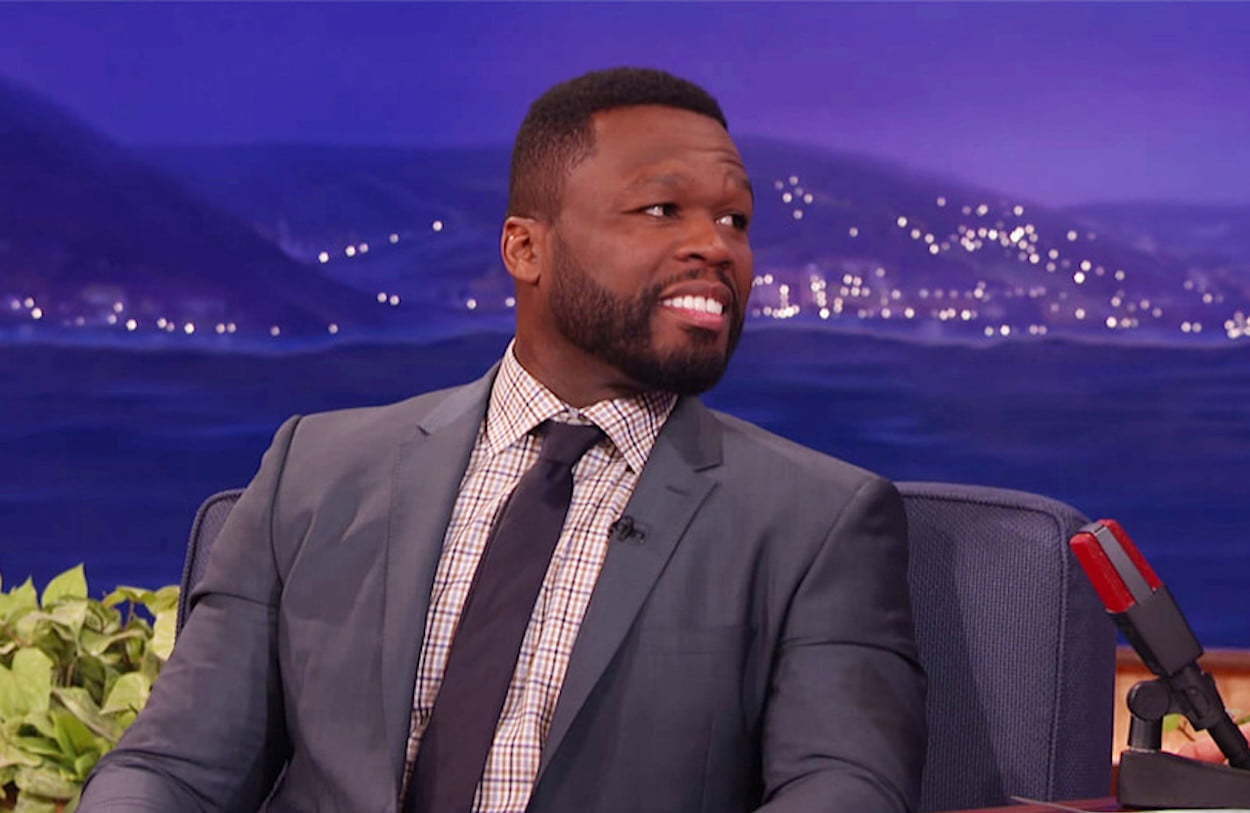 50 Cent and Wendy Williams have had a long-standing beef dating back years. The talk show host has called him out on her show several times, and Fif hit back at her countless of times using his favorite medium, Instagram. Nevertheless, it's been a good minute since we've seen 50 mentioned Williams on the Gram. Perhaps because he found several new enemies in the form of Young Buck, Teairra Mari, Ja Rule, and more to occupy his time. It could also be that someone asks him to ease up his foot from off her neck because she is going through a lot.
This week, we saw 50 Cent roasting Bow Wow to a crisp and even threatening to put hands on him for bringing home some cash from the club meant to give to strippers. Bow Wow denied the accusations saying he brought his own money to the club and didn't need one dollar bills from anyone. Lil Duval also thinks that Bow Wow is now in-debt to 50 after he saw him taking the rap titans cash to make it rain.
Foota Hype Told Dancehall Fans To Give Spice Their Tithes Instead Of The Church
Is Foota Hype encouraging church-goers to boycott the institution?
These self-proclaimed 'Viral King' recently took to social media to share his thoughts on the church neglecting to observe its social responsibility. In a video posted to his Instagram, Foota offered some advice to the church-goers who pay offerings regularly but aren't seeing where the church gives back anything.
Simply put it, Foota Hype is saying that we should all heed his warning and refrain from giving the church our money. He argued that the church has the resources to eliminate poverty and yet does nothing for the community. Therefore, we're better off giving our money to someone like Spice, who hosts Back-to-School drive and is committed to her humanitarian work.
In his passionate statement, that he said was advice to people all around the world, Foota said, "Big up Miss Donna (mi nuh know har) weh a go round and a help di sick people dem. If regular civilians can do it, then the church have money that can eliminate poverty in the world but dem nah dweet," he said with a tone of certainty. "Unu tek unu money an go gi Miss Donna, tek unu money and go gi Spice, tek unu money and go gi people who a do Back to School and helping things. The church nah help nobody. Unu blind? How is there so much poverty and unu throw offering every Sunday? Mi nuh see no church a come out an a do nuttn," he rebuked.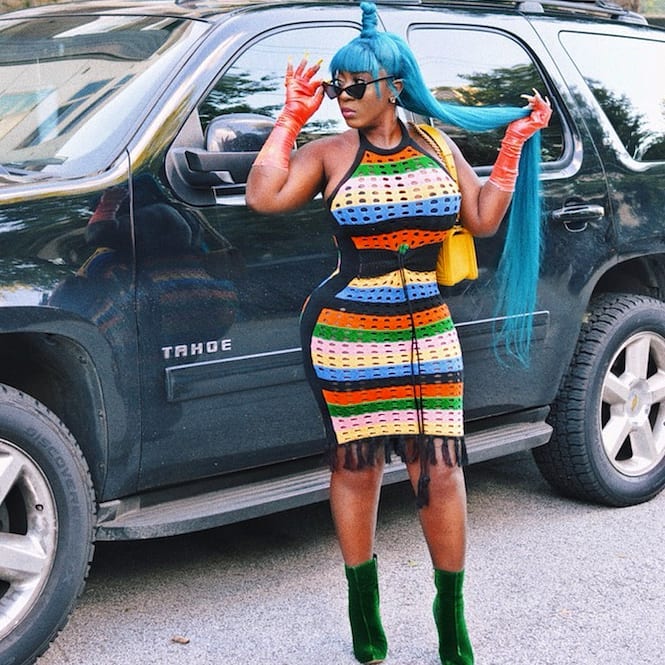 Foota did make some valid points when he used Spice's recent goodwill but chaotic back-to-school drive as reference for his argument. There is an unsettling number of ordinary folk who simply cannot afford everyday life routines like preparing for a new school year. Spice recently expressed how remorseful she was; and said she even teared up about the fact that she did not anticipate the high volume of people. The demand inundates her event and therefore was not prepared to equip them all with school supplies. Unfortunately, the female deejay's efforts were not adequate, but they were well received and greatly appreciated.
Though she promised to make the next event bigger and better, she also urged others to do what they can. Since then, we've learned that other celebrities like Popcaan, Konshens, and Pamputtae will be hosting Back-to-School drives as well, which is hugely encouraging.
But is this all a bigger issue than we realize and does Foota Hype have a point in regards to where our money is better spent? It is evident that even celebrities need support when they try to give back to the community on a large scale. Spice even recently asked the Prime Minister of Jamaica, The Most Honorable Andrew Holness to support her Women's Empowerment Foundation; specifically this event that was bigger than she expected. Perhaps our collaborative efforts just might make an enormous difference indeed, but will we need to neglect the church in order to support the community?
Rapper Tee Grizzley Car Shot At In Detroit, His Manager Killed: Reports
Rapper Tee Grizzley's car was shot up in Detroit and his manager killed.
The reports are just coming in so we don't have the full details, but multiple sources confirmed on Wednesday that Tee Grizzley's manager was hit with bullets in the attack and has since passed away. Sources say the shooting might've been targeted at the rapper and appears to be a drive-by. There is no word yet on whether or not Grizzley was hurt.
Back in 2017, Grizzley revealed in a post on his Facebook page that his beloved aunt is managing his career. "My manager My Aunty My Big Homie if you die I can't tell the story cause I'm dying wit u," he wrote.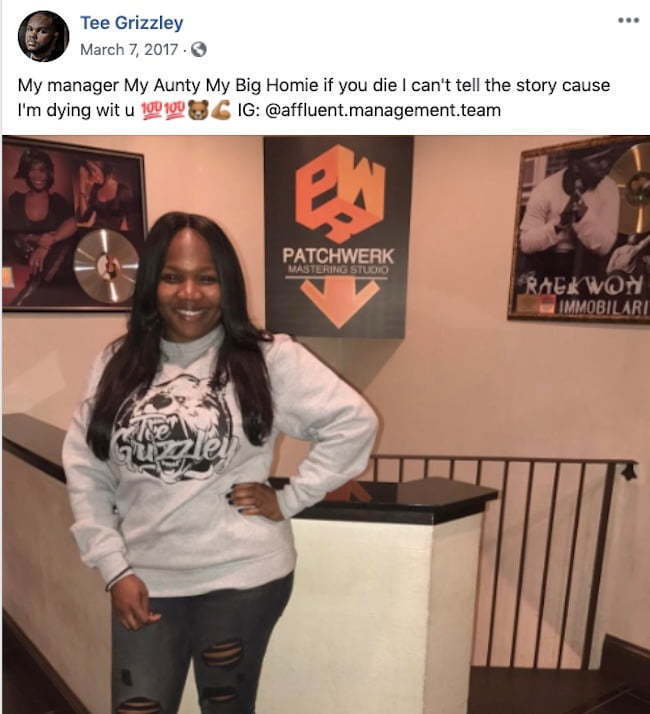 Sada Baby released a new song "Next Up" yesterday featuring Tee Grizzley. The track was posted on SoundCloud mere hours before the shooting incident took place. "I won't let a ni**a check me / Won't ever let a ni**a disrespect me / That b**ch f***in' soon as she met me," Tee raps.
Pray for #teegrizzley his car was shot up in Detroit & his manager was killed. His condition is unknown ATM. ??? (SWIPE) pic.twitter.com/cs7rJLR3RA

— DJVONTV (@djvontv) August 21, 2019
From Inside sources : #Teegrizzley vehicle has reportedly been shot at last night in Detroit and manager was killed. pic.twitter.com/oGj5ZSlgeR

— choptalkdigital (@choptalkdigita1) August 21, 2019
Young Thug Says Think Lil Wayne Hates Him: "He's really spoiled"
Young Thug spoke on he and Lil Wayne's relationship and said it's not so great.
Young Thug sat for an interview on Big Boy's Neighborhood morning show to talk about the success of his latest album So Much Fun that dropped last week. Thugger has much to be proud of as reports revealed he is on pace to go No. 1 on the Billboard Hot 200 charts, with projected sales around 150K, which makes for a huge first week.
During the REAL 92.3 interview, Big Boy asked the Atlanta trap star about his relationship with Lil Wayne after years of tension between his former Cash Money labelmate. Young Thug was rumored to have had something to do with Lil Wayne's tour bus getting shot up in 2015. That same year, Young Thug dropped his debut mixtape that he originally named Carter 6 as an homage to Lil Wayne's notorious "Carter" album series. However at the time, Cash Money was stopping the Louisiana megastar from releasing Carter V, and Wayne bashed Birdman for allowing Thug to use that title. The mixtape name was changed to Barter 6 instead.
Big Boy asked Wednesday if the issued between the two had subsided considering the fact that Thug always saw Lil Wayne as a major influence.
"I don't know, I don't think that n***a like me. He don't like me and I don't know why," the 28 year old answered candidly. The "Best Friend" rapper said he thinks it's because Weezy F. Baby doesn't always get his way.
"I think it's because he just been with birdman his whole life and he's just so spoiled. He's really spoiled. He's been a millionaire, he's been a superstar since he was nine years old. So he don't know nothing but his way. It probably don't have nothing in the world to do with me."
"Maybe he feel like 'I done did too much against this young n*gga that to the point where I can't even embrace him," he continued. "But that's even crazier."
No telling if and when the two artists will make amends. Lil Wayne won his lawsuit against Cash Money and Universal last year, so maybe he will put all the drama that came with that ordeal behind him.