50 Cent now has Bow Wow in his line of sight, and this spells bad news for Shadmoss.
Yesterday we saw Lil Duval outing Bow Wow for taking 50 Cent money in the club while making it rain. Shadmoss responded saying that he doesn't owe FOFTY or anyone else any money. He even posted a video on his IG Story showing off his stacks of one dollar bills that he took back home from his strip club session.
50 Cent is now going after Bow Wow saying that he shouldn't have brought home the money. "Oh sh*t, this little Ni**a BOW WOW took the Money home with him. @antthaladiesman get him before I kill EM," Fifty wrote on Instagram while posting the video clip that Bow Wow previously posted.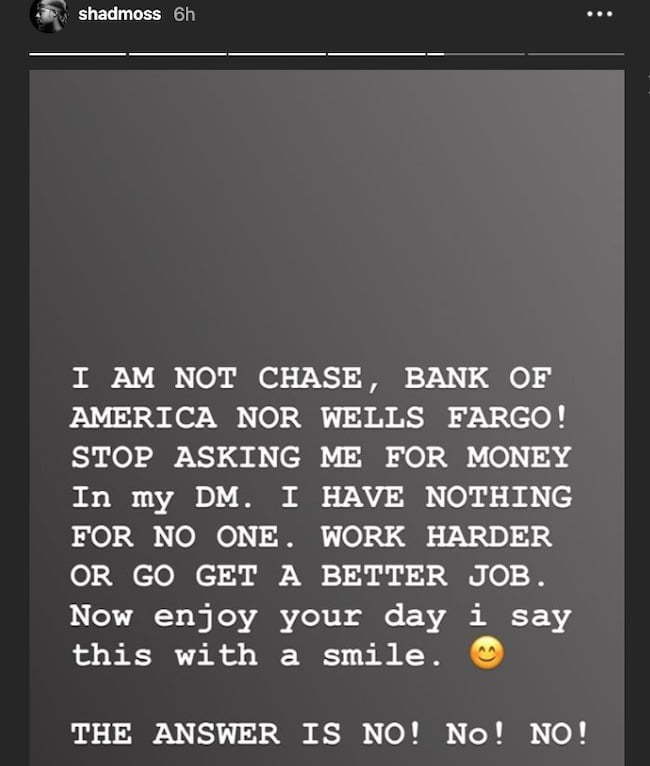 Shadmoss even posted a parody video about getting harassment from people wanting money from him over the past 24 hours. "I am not Chase, Bank of America nor Wells Fargo!" he wrote. "Stop asking me for money In my DM. I have nothing for no one. Work harder or get a better job. Now enjoy your day I say this with a smile. The answer is No! No! No!"
He didn't say 50 Cent was asking him for his money and we don't think that Fif would DM him to ask for his money. We all know how 50 does business when it comes to anyone owing him money.
Lil Duval was right not to take 50 Cent money in the club last weekend in Atlanta. All the other rappers who took it are now in debt to FOFTY.
"We came there like this, Bow wow stealing ones why the f*** you ain't throw that to the dancers. You better get me the f***ing money by Monday," 50 added.