Vybz Kartel and Shawn Storm are growing impatient over their appeal case, and the layers are feeling it.
The dancehall stars and their co-convicts have been waiting on a decision from the Court of Appeal for almost a year. The court has not indicated when the verdict will be reached and now Vybz Kartel and Shawn 'Storm' Campbell are stepping up pressure on their attorneys over the lengthy wait. Attorney Bert Samuels, who represented Campbell in the case, says he is under severe pressure from his client, but at the same time want the court to thoroughly review the case and reach a good conclusion.
"We are under so much pressure from the client, but we want the court to give us a good judgment, so we do not take on the court," Samuels said.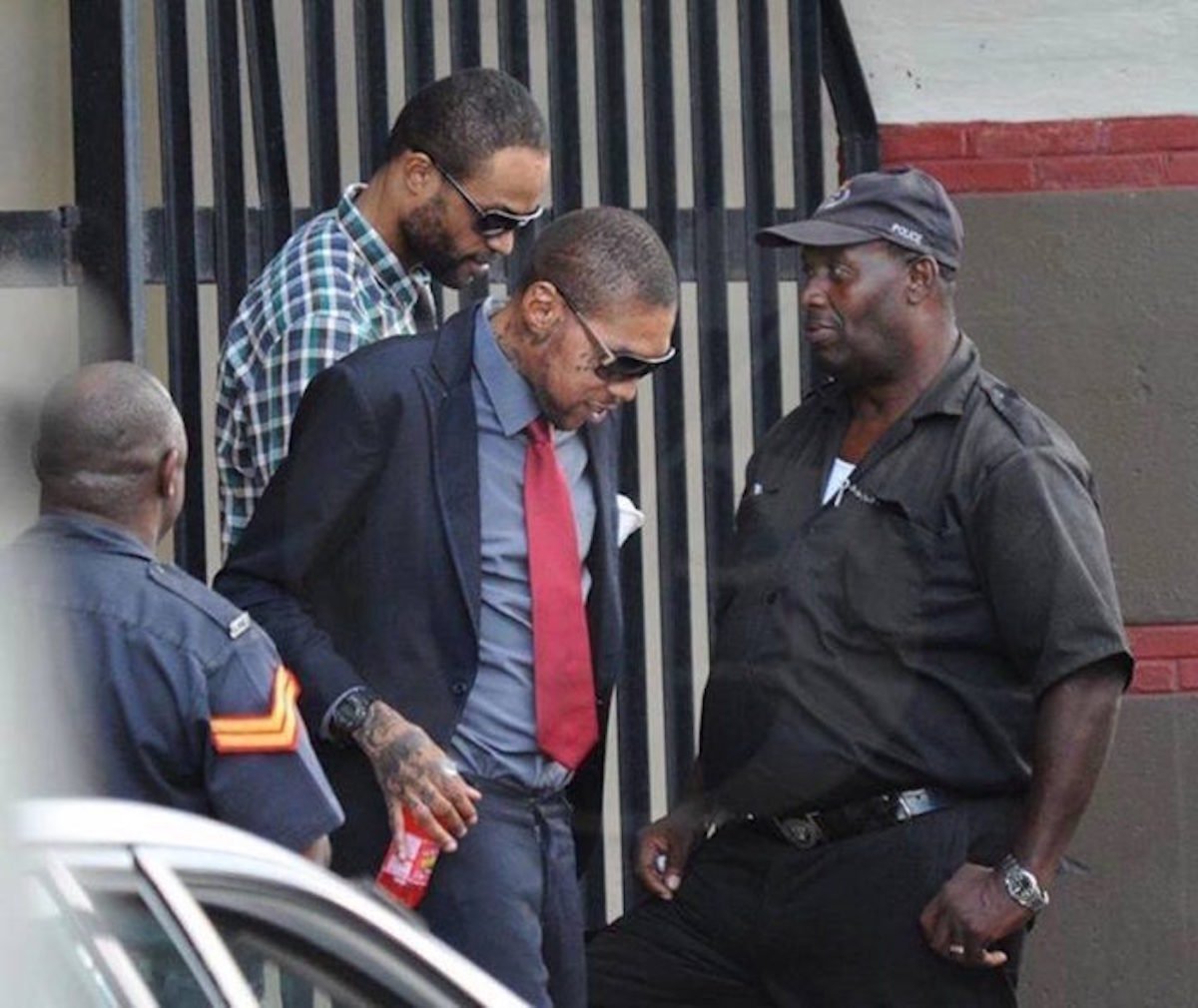 Vybz Kartel's attorney, Valerie Neita-Robertson, has indicated that she would be inquiring with the Court of Appeal sometime this week for an update. "I plan to go and enquire next week," Neita-Robertson said.
Vybz Kartel and Shawn Storm are hoping that the court will give them full acquittal and not a retrial where they could be convicted again. "He is hoping that his appeal will be allowed, and there will be no order for retrial," Samuels continues.
The attorneys argued in the Court of Appeal last year July that a retrial would give the prosecution a second try to correct all the wrongs they did in the original murder trial in 2014. The defense argued that there were numerous things wrong with the case that prevented their client from getting a fair trial.
Vybz Kartel, born Adidja Palmer, Shawn 'Storm' Campbell, Kahira Jones, and Andre St John, are all serving life in prison for the beating death of Clive 'Lizard' Williams who police said was killed over two missing guns belonging to Kartel.