Rae Sremmurd rapper Slim Jxmmi has reacted to leaked photos of his eggplant.
Last week, Dave East almost broke the internet when his eggplant photos were allegedly leaked online. His female fans swarmed social media hunting for the photos but appeared to have come up empty-handed. This week, Slim Jxmmi started trending on Twitter for the same reasons, but it was quite the internet breaking episode that we saw from Safaree and Dave East.
Nevertheless, Slim Jxmmi is making the world know that he could care less if his private photos want to leak online, and he already has a good idea who did the leaking.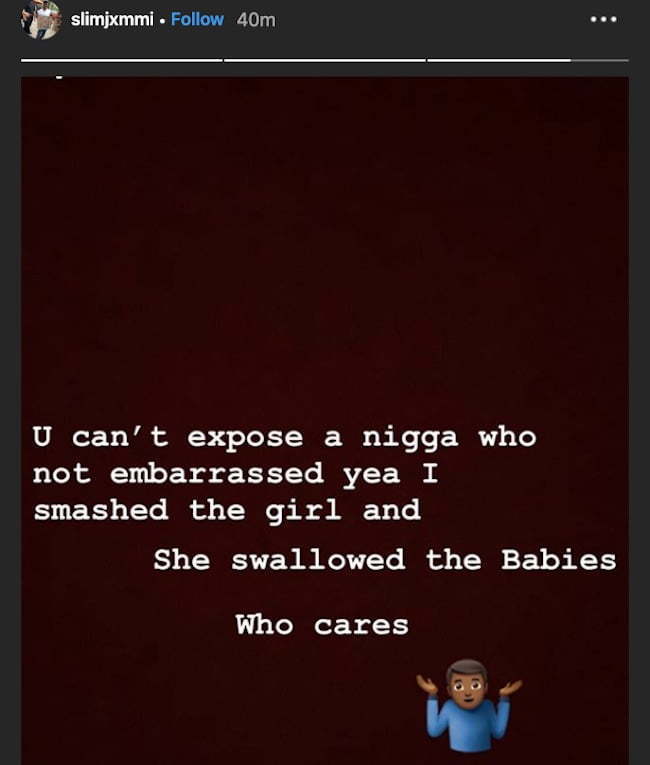 "U can't expose a ni**a who not embarrassed yea I smashed the girl and she swallowed the babies who cares," Jxmmi wrote in a message posted on his Instagram Story. He later added in a now-deleted post, "Tell I don't care and she got my lil d*** pics."
Swae Lee would've dropped the pics himself, but whoever the mystery female is, Rae Sremmurd fans are asking you to drop the content because Slim Jxmmi could care less.
Kanye West Gifted DJ Khaled Pair Of Unreleased Yeezy Sneakers Off Hit Feet
Kanye West was in a giving mood on Sunday and DJ Khaled was at the right place at the right time to cop some unreleased Yeezys.
It was quite the eventful few days in Atlanta this weekend. There was the three-day Revolt Conference which showcased panels and parties throughout the weekend, and of course, Kanye West's Sunday Service was also held in Atlanta this Sunday. Such a combination could only mean multiple celebrity sightings and even more social media posts to share.
The latest video making the rounds online involves two of the industry's biggest names right now – Kanye West and DJ Khaled. In the short video captured by who we can only assume is a close associate of DJ Khaled, the two musical geniuses are seen greeting each other and engaging in a brief conversation on the tarmac of the Atlanta airport where both A-lister's private jets awaited them. Though it was inaudible, it seems the two had a delightful conversation as they kept smiling the whole time.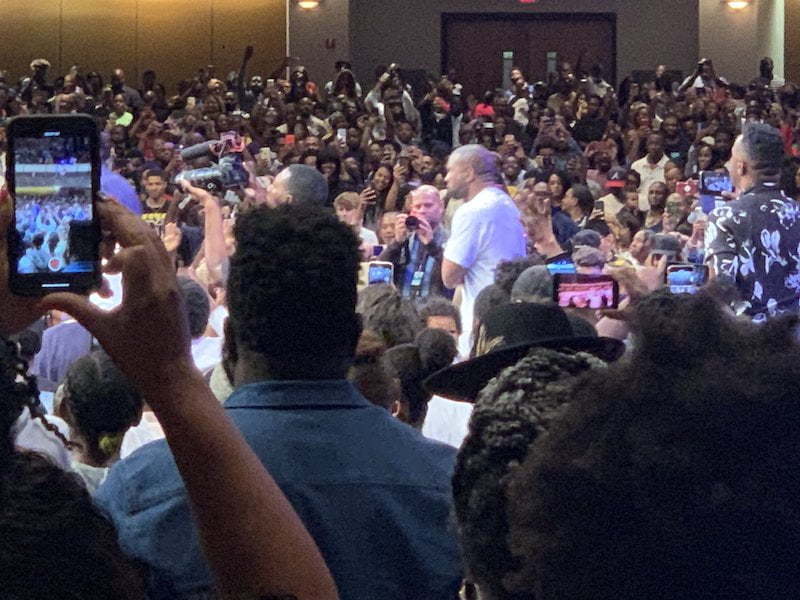 In the next part of Khaled's Instagram story, Ye is seen wearing only a pair of socks while Khaled held his shoes in his hands as they hugged farewell. Ye literally took off his unreleased Yeezy 700 V3's right there on the runway and gave it to Khaled like it was nothing before casually walking back to his private jet. As Khaled did the same, he smiled down at his nearly-new Yeezys like a teenager who waited all year for the newest release of their favorite video game.
It was DJ Khaled who just gifted Offset two brand new pairs of custom "We The Best" Jordans worth a total of $30,000. What's that saying, "Give, and it will be given to you"? Well, this case is a prime example of what happens when we give selflessly; or when celebrities give selflessly seeing as these gifts are far beyond some of our pay grades.
Kanye giving DJ Khaled the Yeezys off his feet at the airport today. ? @djkhaled pic.twitter.com/6KVf2XPjU1

— TeamKanyeDaily (@TeamKanyeDaily) September 15, 2019
SUNDAY SERVICE!!!! INCREDIBLE AND LIFETIME EXPERIENCE, THANK YOU KANYE pic.twitter.com/cfmgOpV92R

— boogley woogley (@torbor_44) September 15, 2019
Meek Mills Teams With Puma To Donate 500 Bags To His Old Elementary School
Rapper Meek Mills shows off his charitable side and donates 500 school bags to his old Elementary school.
The Philadelphia rapper is no stranger to giving back, and he is doing so in a big way this year, by donating more than 6,000 backpacks and school supplies to kids in his home state. Meek Mill is working with the School District of Philadelphia to provide the bags and school items to mostly low-income students from pre-kindergarten straight up to 12th grade.
"Growing up in Philly, I've watched families struggle to make ends meet and buy basic school supplies for their kids," Mill said in a press release. "Those memories stay with me and that's why I'm committed to giving back to families in my hometown, putting smiles on kids' faces and helping them start the school year on the right note with the right supplies."
The "All On Me" rapper recently posted a video to his Twitter page of him visiting his old Elementary school, James G. Blaine and unveiling the 500 backpacks to students. The students were extremely grateful, screaming, and smiling while Meek looked on with pride. The rapper is clearly on a path to make a difference in the lives of less fortunate children.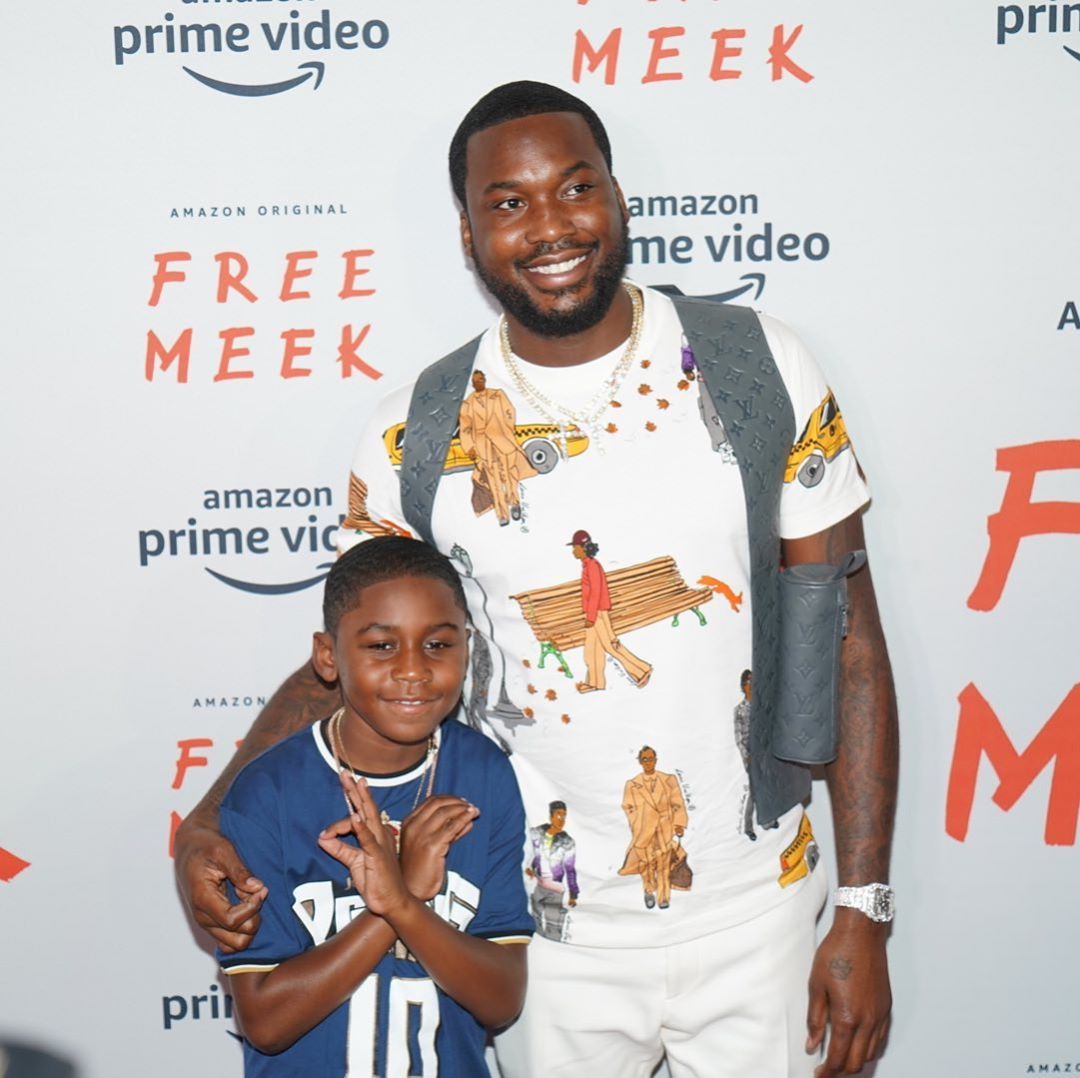 "I wanted to stop here today, my elementary school that I grew up at… I just wanted to stop back and show my love and appreciation to my neighborhood," Meek Mill told the cheering students. "I want to give a shoutout to Puma for collaborating with me on school supplies and book bags… I came here to give the kids a message: Continue to chase your dreams. Do what you do."
The PUMA designed bags were provided in 3 different color schemes, black, blue mixed with black and pink with gray. Online sportswear retailer Fanatics and luxury streetwear brand Milano Di Rouge contributed supplies. The rapper also donated a year's worth of supplies to more than 30 classrooms at the school.
Meek Mill, along with his nonprofit organization Dream Chasers are known for their charity efforts within the Philly community. His "A DreamChaser's Thanksgiving" is seen as a truly philanthropic effort. He started this initiative back in 2013, where he donates, approximately 1,000 turkeys every year the night before Thanksgiving.
The group has done a whole lot of work within the Philadelphia area. Back in 2018, the group donated toys to over 3000 children. The donations included video game consoles, over 500 bicycles, and helmets, sneakers, art sets, superhero figures, board games, and many other items to bring joy to the lives of the kids in the area.
Their most recent work is the unveiling of a renovated basketball court. Meek partnered with various other organizations, including PUMA, Roc Nation, and the Philadelphia Parks & Rec Department to bring the idea to light.
The Hip-hop community has praised Meek and the Dream Chasers for all the work they have been doing. The move is a clear stance that other rappers and persons of influence can take to help out less fortunate families back in their hometown communities.
Jahvillani Drops Gritty War Song "Undefeated"
Wileside Government president, Jahvillani reigns supreme in his new song "Undefeated."
The deejay released his new badman tune earlier today, and fans are rocking with the track till the wheels fall off. It's been a while since the artiste has released a real war tune and fans have been showing their appreciation.
Lion Order & One Gov Production produced the track, and it currently has over 9 thousand views and climbing on YouTube. The song takes us back to an old Jahvillani vibe with him deejaying, "A juvenile pull up and a john crow / buss yu face mango take you life thank you / yuh just a act up p**sy yuh nuh bad suh / two face nyam f**k s**k p**sy mascot / copper run up inna head top anuh dandruff / rifle a fire boom dem ting a bomb man a run from shot run up inna bomb rush / head shot head shot Wileside one gov."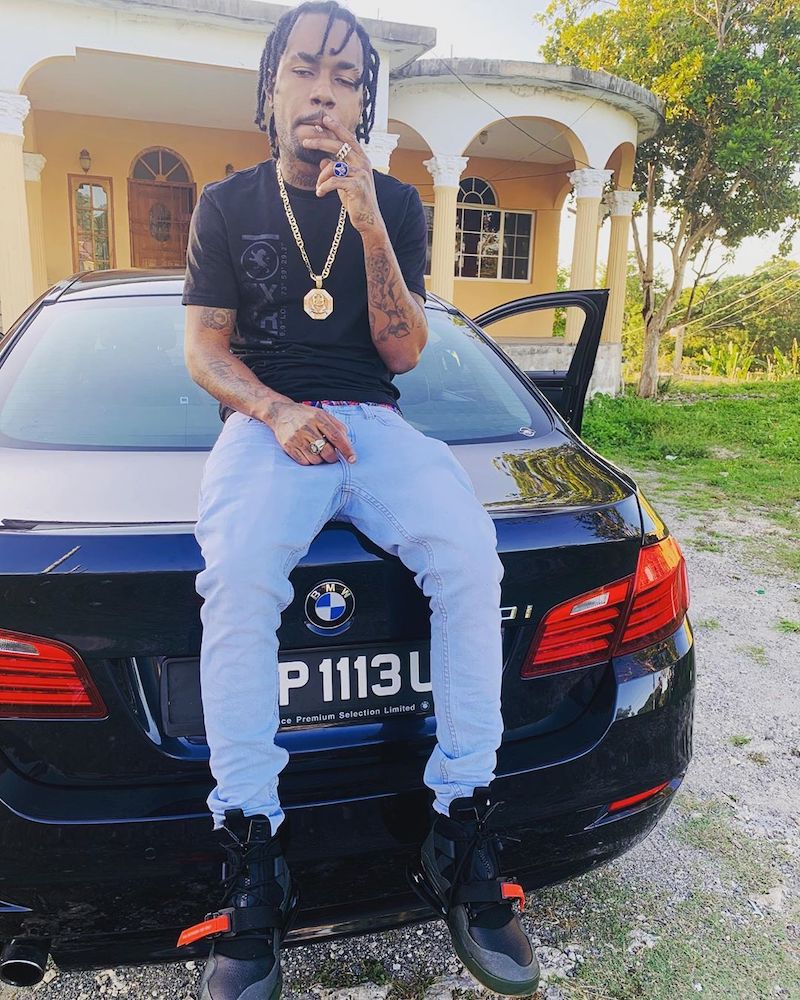 The reaction for the track so far has been incredible with many fans praising the artiste for his lyrics. He drops bar after bar and doesn't ease up for even a second. Fans have also been speculating that the track is a diss song intended for 6IX Camp deejay, Chronic Law.
Some fans question the track stating, "Chune bad but why u wah war now?" One fan responded saying, "Bcz sixx hot a road him ago get Left out dwl." Whether the track is a diss song meant for 6IX or not, the lyrics and the impact of the song speak for itself. One fan commented, "Big BUMBOCL**T Chune!" While another added, "Long Time Me Noh Hear A Gun Song From De Dwq Dis Ruff Thou."
We can only wait and see if this will gain a counter-attack from any of the members from the 6IX Camp as we all know they are currently combining their efforts to try and defeat Vendetta Boss Alkaline.
Check out Jahvillani's war track "Undefeated" below.