Kodak Black is full on a Kevin Durant groupie from behind bars.
Project Baby has been incarcerated since last month when he was arrested at Rolling Loud in Miami for attempting to purchase firearms illegally. On Monday night, Kevin Durant made his debut in the NBA finals when Golden State Warriors takes on Toronto Raptors in Toronto. Durant stint was shot after his lingering calf injury acted up once again, which resulted in him leaving the court in the first half. Kodak Black sent him a shout-out on the Gram before that all went down.
"itch Appreciate My Boy KD, F*** It Another Birthday Watching The Finals In This B**ch Lol This The Only Time A Ni**a Watch TV Anyways," Kodak wrote.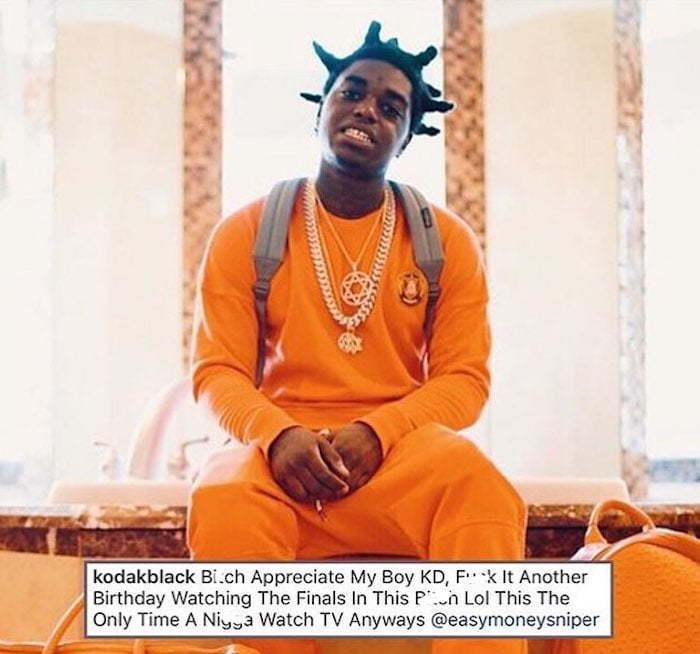 Kodak Black could be spending the rest of the summer behind bars for the rest of the summer after a judge denied him bail. Prosecutors argued in court that the Pompano Beach rapper is a danger to the community if he is released on bail.
The Dying To Live rapper's attorney is calling prosecutors claims bogus saying that he was arrested for allegedly falsifying paperwork which is a non-violent offense. The judge ultimately sided with prosecutors and denied him bond.