Majesty is growing up so fast.
Rihanna shared some adorable photos of her niece Majesty when she was just a baby as she celebrates her 5th birthday today. It seems like it was just yesterday that she was a little toddler smiling for us on RiRi's Instagram page. That's so five years ago, and even the pop singer knows it.
"My baby Majesty is a big girl today! [five] years old! HAPPY 5th BIRTHDAY to my real life princess, Her #Majesty. Aunty loves everything about you. My lil oxtail!" Rihanna wrote.
We don't know yet if Rihanna is throwing a birthday party for her niece since she was spotted on vacation with her billionaire boyfriend Hassan Jameel in Spain a few days ago. The Bajan pop star has taken on a mother figure role for Majesty perhaps since she has yet to have a child of her own.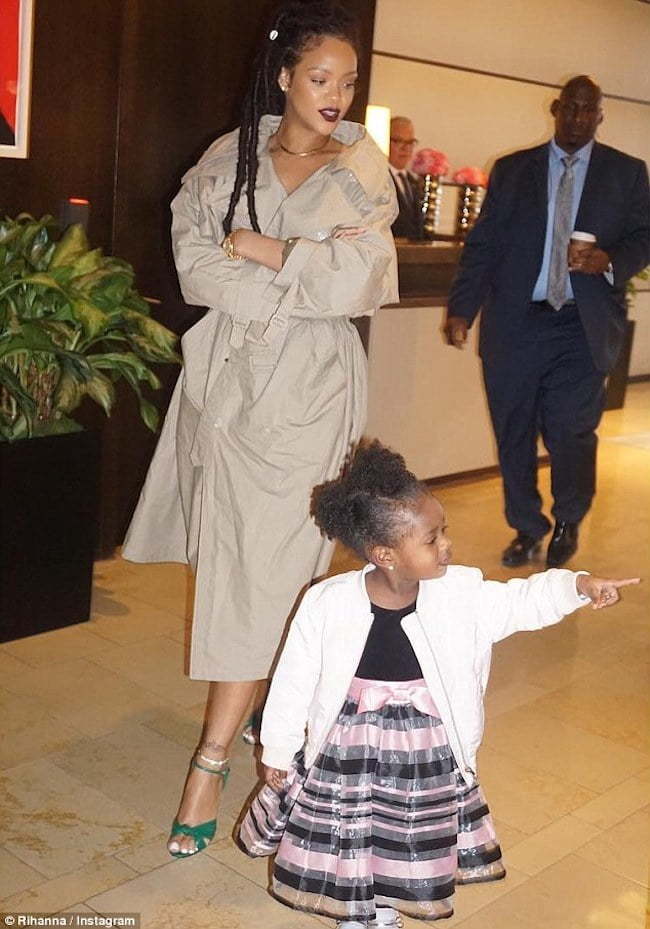 Rihanna previous said that a baby is in her future, but it just hasn't happened yet. The "Work" singer was recently named the richest female entertainer in the world with Forbes listing her net worth at $600 million thanks to her business moves in lipstick, makeup, and fashion over the last few years.
While Rihanna is living her best life and working on her business empire, her fans have still not forgotten about her long-awaited new reggae/dancehall album. Sometimes it appears as if the project is on the back burner, but we're told that is not the case. "She is still working on it man she is putting in time and effort as she juggles a lot of things," sources told us. "Ri doesn't want to put out no mediocre music, so give her time and the wait will well worth it."
Check out the photos that Rihanna shared of Majesty below.