Gun violence has claimed the life of another rapper.
Maryland rapper Tre Da Kid, real name is Edward Montre Seay, was shot dead in a deadly shooting incident in Annapolis, Maryland, last night. Details of Seay's killing is still sketchy, but police reported that they found the rapper dead in his car which crashed in the vicinity of Forest Drive and South Cherry Grove Avenue, XXL Mag reported. Kid might've died from the injuries of the car crash or both. Cops are on the hunt for his shooter and are asking for anyone with information to contact law enforcement immediately. A $2000 reward is being offered for anyone who can provide information leading to an arrest.
Tre Da Kid, 32, rose to fame in 2016 when he won the 300 Entertainment and Verizon's #freestyle50 challenge, beating out dozens of other rappers. His prize money was $10,000 and a chance to tour the country with prominent name rappers.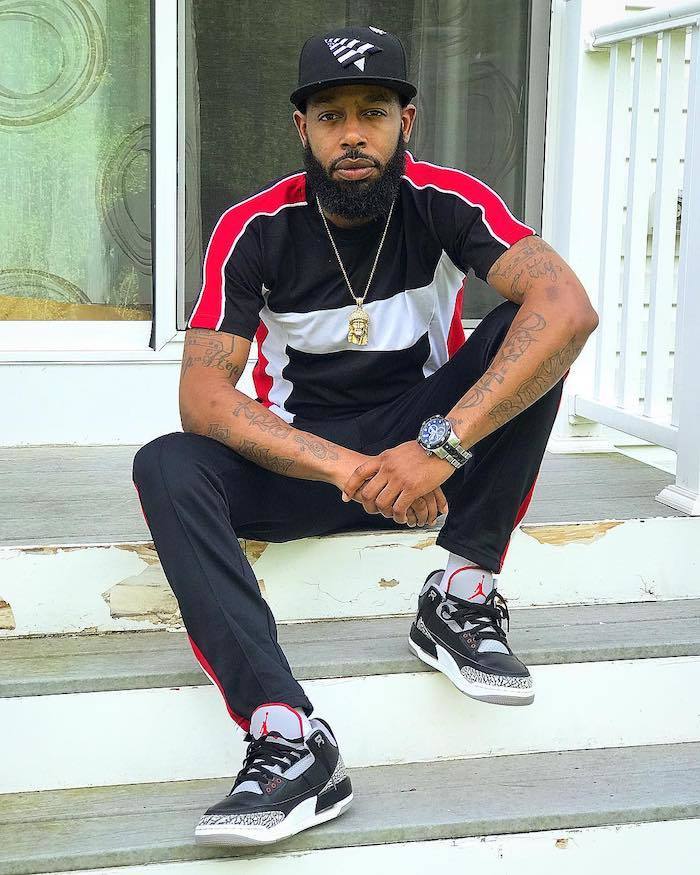 Kid went on to make a name for himself in the underground DMV area. One of his biggest hits is "Run It" featuring TK Kravitz and produced by London On Da Track. In March of this year, he released his "Tdk: Titles Define Kings" album.
Annapolis police are asking anyone with information about Edward Montre Seay's murder to contact them at (410) 260-3439.
Love & Hip Hop: Princess Love Blast Ray J For Leaving Her & Melody Stranded In Vegas
Seems like there is trouble in paradise between Ray J and Princess.
Love & Hip Hop: Hollywood stars Ray J and Princess Love are expecting their second child together soon, but that doesn't mean everything is good at home. Just a little less than a month after the married couple did a huge gender reveal in the sky to welcome their soon-to-be baby boy, Princess posted a comment on a family photo calling out Ray J for allegedly leaving her and their daughter stranded in Vegas.
Ray J posted a since-been-deleted picture to his Instagram of he, Princess and their 1-year-old baby girl Melody at the 2019 BET Soul Train Awards in Las Vegas on Sunday. But his wife made a comment that left fans wondering if the two were faking their happy evening. "Left me and Melody stranded in Vegas and blocked me from calling.. Now you wanna post family photos #ByeUgly," Princess said. Once that comment went viral and fans began adding their input on the mysterious situation, Princess posted to her IG story to clear some things up.
"Yes I can fly home.. I have my own money. But my car is here and I don't want to drive back alone with my daughter because I'm over 8 months pregnant and I don't even want to have to stop for gas or go into labor with all of this human trafficking going on.." she wrote. Ray J never publicly responded and it is still unclear what happened and why he would leave his wife in child in Las Vegas alone.
While the couple wed in 2016, fans were quick to bring up that it wasn't always roses between the two, especially while they were on Love and Hip Hop. Ray J has been accused of cheating several times in the past, and of course we all remember the infamous moment when he tossed Princess into a pool in front of cameras. We hope that Princess made it back home safely to prepare for the arrival of her baby boy who is due in January.
Koffee "Rapture" Reggae Grammy With Best Reggae Album Nomination
Massive congratulations are in order for young reggae sensation Koffee, whose debut EP Rapture was nominated for a Grammy award.
Its been a monumental year for young reggae sensation Koffee who got her first Grammy nomination. Just a year ago, Koffee was not yet a household name, but she was well on her way to taking over the reggae genre on a scale we haven't seen in many years. Upon the release of her first single off her Rapture EP, "Toast," a new star was born, and the rest of the world recognized it quickly. The reggae/dancehall star's debut single is arguably one of the longest-running hits in a year in the dancehall space for a very long time. As we know, the genre frequently refreshes with a new sound, and what was hot last month isn't necessarily even warm anymore today. However, "Toast" was fire all year round.
The nominees for the 62nd Annual Grammy Awards was announced, and Koffee's debut EP Rapture was nominated among four other bodies of work for "Best Reggae Album." This makes the 19-year-old singer the youngest ever to be nominated in this category.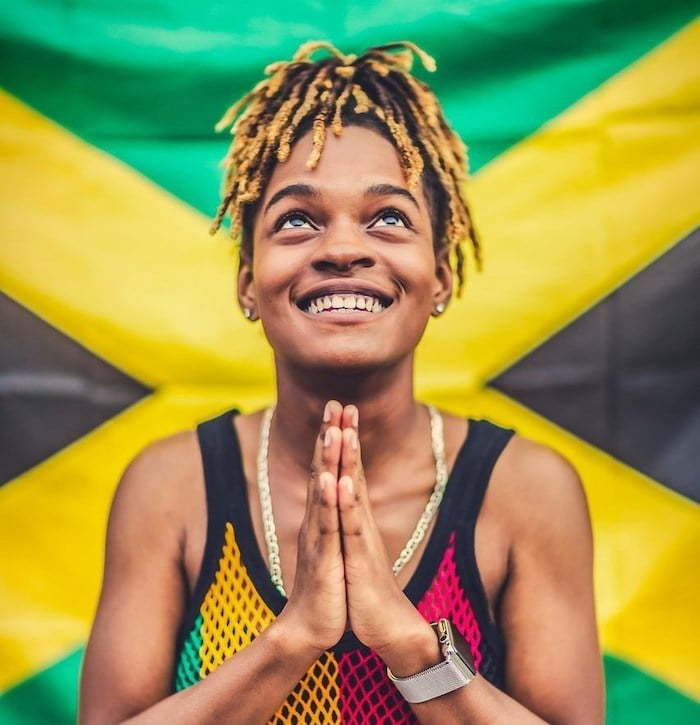 Other nominees up for the title of best reggae album this year are Julian Marley with "As I Am," Sly & Robbie & Roots Radics with "The Final Battle" and "More Work To Be Done" by Third World which was produced by Damian Marley.
The first project, first number 1 record, first Grammy nomination, this was the ultimate year for young Koffee in her early career. The "Burning" songstress is still basking in the success of her Rapture EP, which continues to yield more prestigious accomplishments. Just to be nominated for a Grammy is a win in itself, but Koffee is looking to break even more records should she be a victor.
Currently, every Jamaican wish they could just vote for the youngest candidate to ensure her win, but unfortunately, this prestigious award is not just anyone's say. We will have to wait and see. The 62nd Annual Grammy Awards will take place at the Staples Center in Los Angeles on Sunday, January 26, 2020. Will you be watching? Congratulations Koffee!
Best Reggae Album
Rapture — Koffee
As I Am — Julian Marley
The Final Battle: Sly & Robbie Vs. Roots Radics — Sly & Robbie & Roots Radics
Mass Manipulation — Steel Pulse
More Work To Be Done — Third World
Tory Lanez Schools Joe Budden On The Rules Of 'Tricking' On Women
Tory Lanez said he would never trick on a woman he's dating.
Tory Lanez has maintained a pretty low key love life since rising to fame with his Chixtape series in the early 2010s. The only rumored girlfriend we've heard of his was Love & Hip Hop's Joseline Hernandez, but that was later cast off as just a fling. However, fans may have gotten insight as to why Tory remains a bachelor on the latest episode of Joe Budden's interview series, Pull Up, that premiered on YouTube over the weekend.
While promoting his most recent project Chixtape V, Tory Lanez, and Joe Budden had a long conversation about the music industry. After the two talked about paying taxed, Budden asked the Canadian singer how much money does he put aside for "tricking," or spending money on women he may be interested in dating. Tory seemed appalled by the question and replied, "Do you think I really trick?"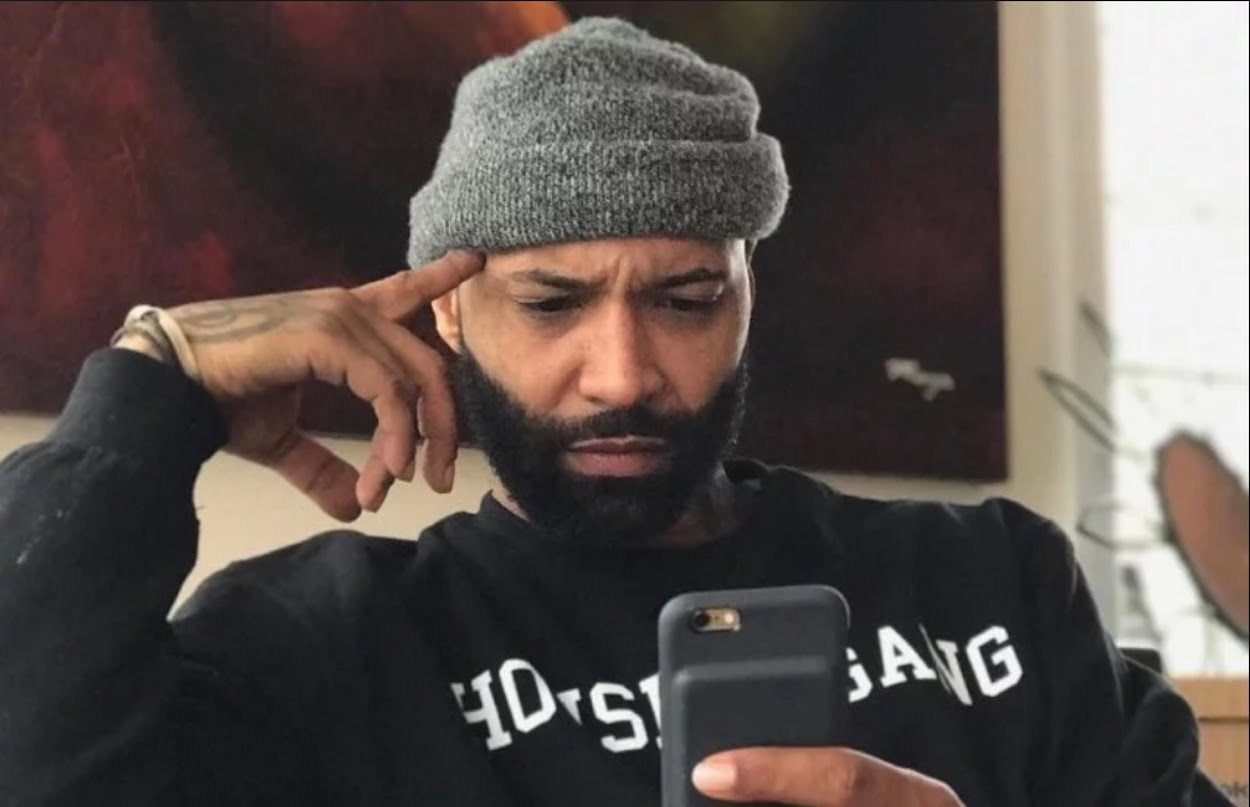 "I bet there is not one Instagram model, bartender, somebody that could come up and be like 'Tory bought me a bag, Tory bought me a …' there is not one." The "Jerry Sprunger" singer said he has a hard time spending money on women unless they're holding him down in a crazy way, and went as far as to say he doesn't even take women on vacation. "I'm not flying you out because I live in Miami. It's like, you'll be here at some point in the year. I'll catch you."
Tory went on to say that tricking on women is frowned upon in his hometown of Toronto, and men who spent their hard-earned money on women were considered a "goof." "You don't buy people seamless sh*t that did nothing for you. What did you do for me? You wasn't shooting with me in the gym." The conversation continued until the singer gave an example of the rules he lives by, and that 45-second clip quickly went viral, sparking debate amongst fans about the do's and don'ts of dating.
"When it comes to women, it's like, I have this line with women when they're like 'Oh can you buy me this?' Shorty, I thought you was up. You can't buy yourself that? If you can't buy yourself that, you can't f*ck with a n*gga in my tax bracket. Period. If you can't buy yourself a Gucci bag, you can't f*ck with me in my tax bracket, if that's what we're talking about." Joe Budden, in amazement of Tory's answer, said he hesitates to even ask women what they do for a living or where they get their money from. "That's what I'm saying. I'm a down to earth n*gga," Tory continued. "If you come on some 'I don't give a f*ck about a Gucci bag,' I'm not going to even try you like that. But if you have the nerve to try me like I'm a trick and say yo 'Give me this bag,' I'm going to ask you 'Shorty, do you not have enough money to buy that bag?' And if you don't, don't f*ck with me."
You can catch the full conversation below.