Chicago rapper EBE Bandz mysteriously went missing and is feared dead.
EBE Bandz, also known as Billy Da Kid, has gone missing since May 26, according to his manager Big C, who said that was the last time he spoke with him. The rising rapper was reported missing last week Saturday (June 1), according to Rockford police spokeswoman Christie Castillo. At the time of this publication, the rapper has not been located, and cops are actively investigating his disappearance as a possible crime.
Last weekend, news started circulating on social media claiming that EBE Bandz is dead, but those stories are mere speculations and have not been confirmed by law enforcement officials. Detectives were also alerted to some of those social media postings which could leave clues as to his whereabouts or who may have known something about his disappearances.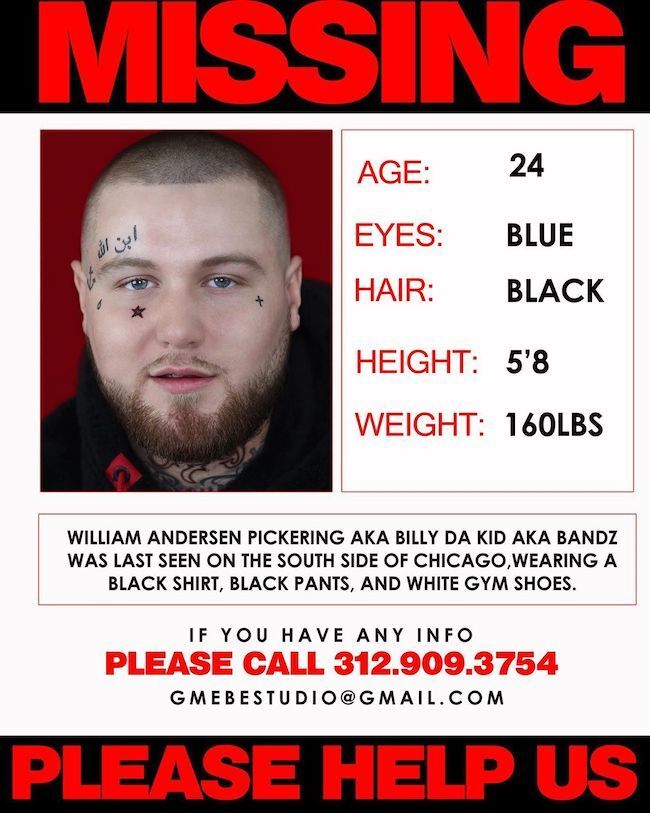 VLAD reported that EBE Bandz pulled a gun on a 16-year-old girl before he went missing. If proved to be accurate, then this piece of information will add a whole new lawyer to the case. The site reported that Billy Da Kid pulled a handgun on teenage girl Anissa Hoagland following a dispute she had with the rapper's uncle for allegedly looking at his girlfriend in a "sexual way."
During the confrontation between Bandz's uncle and Hoagland, the rapper allegedly emerged from his apartment with a 9mm pistol with an extended clip in his hand. Hoagland also claimed that Bandz apologized to her on Sunday (June 2), but that is fishy since he had already been missing since May 26, according to his manager.
"This is Big C his manager. The last people I know he talked to talked to him Sunday in the early AM when he was driving home. His car was found in his Garage today and his house was trashed. #GMEBE #ebebandz #gmebebandz #missingperson #missing #findhim #mia," Big C wrote.