Young Thug and his baby mama are getting hammered online for letting their young daughter drive on the street.
The video clip surfaced on social media on Monday and has since gone viral with several parents being outraged. Both fans and celebrities have commented on the video calling it reckless and endangering not only herself but other drivers on the road. Celebrities like Tyrese and Matt Barnes, who are both fathers, have commented on the video. It doesn't appear that Young Thug was inside the car.
"I'm almost sure DFCS is gonna see this," Tyrese wrote while Barnes added, "Stupid."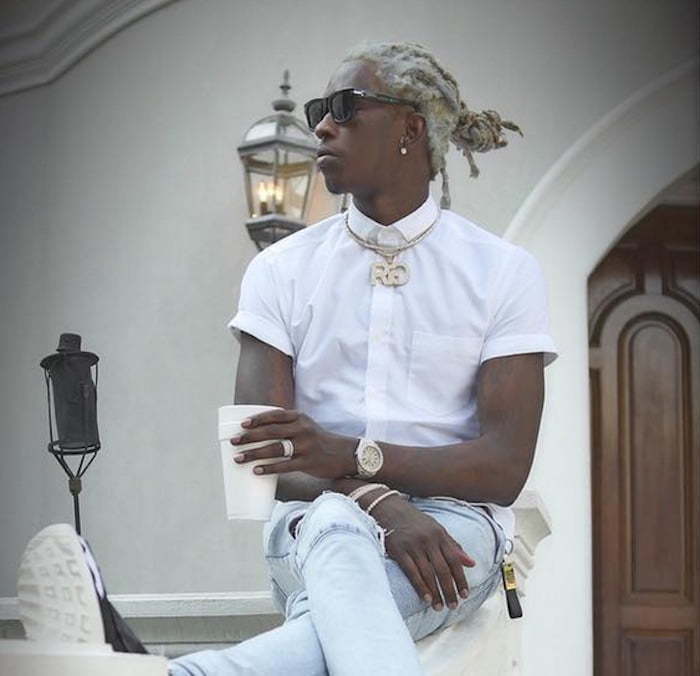 At the time of this publication, the video which was posted by The shade Room was viewed over 1.2 million times. The vast majority of folks who viewed the video are outraged by what they saw.
"At least have her in your lap so you can control the pedals and just let her steer… wtf? This is beyond stupid and scary!" one female wrote while another added, "Watching this makes me furious because this is beyonce stupid and ignorant there is absolutely nothing funny or fun about it. You let kids drive on the back roads where there is absolutely nobody and you put them in your lap."
In all fairness to Young Thug, it didn't seem like he was inside the car. There was a female correcting the steering while the young girl drives while looking really scared. Watch the video below.