Vybz Kartel and Squash prep a new track titled "Beat Dem Bad."
The leader of the Gaza and the 6ixx Boss previously link up on the single "Can't Be The Same." Vybz Kartel and Squash have again teamed up on an upcoming single, "Beat Dem Bad." The Worl'Boss posted the artwork for the single on his Instagram yesterday sending Gaza fans into a frenzy. "@squash6iixboss BEAT DEM BAD LIKE #LIVERPOOL!!!! COMIN SOON! #vybzkartel X #squash," Kartel wrote.
Since leaving jail in December last year, Squash became one of the most in-demand dancehall artists in the game. He spent six months behind bars after being detained by law enforcement during the State of Emergency declaration in St. James last year. He was eventually released without being charged.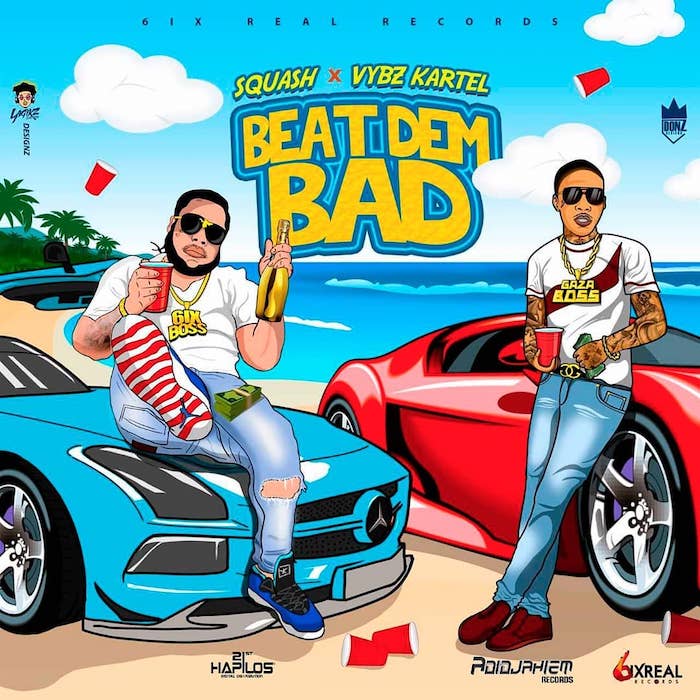 Vybz Kartel, who has been incarcerated since 2011, hangs his hopes of freedom in the hands of three appeal court judges who have been deliberating his case for almost a year. Kartel's murder appeal case was presented before the court in July last year.
There is still no date when a verdict will be read. Despite his legal troubles and lengthy incarceration, Kartel drops a ton of new music.