Former Dancehall Queen Lady Saw, real name Marion Hall, says folks are reporting her Facebook page because she is doing God's work.
Lady Saw, who retired from dancehall in 2015, is now doing gospel music and ministering across the world under her birth name, Marion Hall. She often posted her performances and minister on her Facebook page, but recently she had an issue where folks reported the page to Facebook admin.
"My page was reported by the enemies of Christ," she wrote. "But if God be for me who can be against me? I dont have to have a page to declare that Jesus Christ is lord. When the enemy comes in like a flood. The holy spirit lift up a standard against him."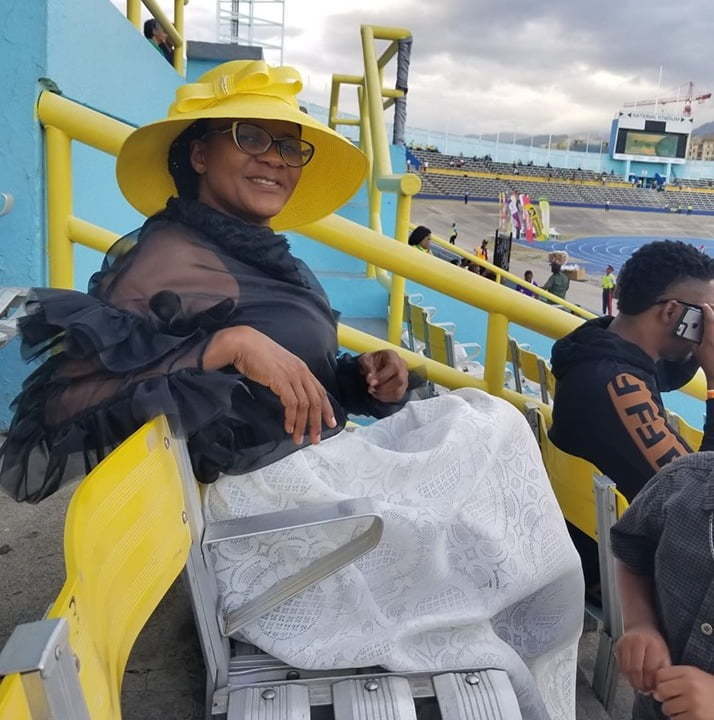 She also revealed that she has been getting a lot more rebuke from fans as a Christian than when she was a hardcore dancehall star. "When I was out in the world committing sins after, sins, after, sins, I didn't get this much rebuked," she wrote.
"Since I recommit my life to the lord Jesus Christ," she continues. "Satan cant manage me, so him keep sending out him servants to oppose the truth about Christ. But, let me tell u something Satan, and u crew. The word of God said. Blessed are they who are prosecuted for righteousness sake: For theirs is the kingdom of heaven.Blessed are ye ,when men shall revile you ,and persecute you,and shall say all manner of evil against you falsely, for my sake. Rejoice and be exceedingly glad. For great is your reward in heaven. For so they persecuted the prophets who were be For you."
PnB Rock Arrested In Los Angeles By Multiple Police Officers: Reports
PNB Rock was arrested in southern Los Angeles.
Philadelphia artist PNB Rock was arrested in Watts, California, a neighborhood in LA Monday afternoon. Video of PNB getting booked was sent in exclusively to The Shade Room, who reported on his arrest. In the video, a fan rides past the scene of the arrest, and you can see multiple Sheriff deputies escorting the "Selfish" rapper to the back of the deputy car in handcuffs. The video also shows authorities searching his car, and his black Escalade doors were open. "That's PNB Rock," the fan says in shock. "Free him." It looked as though the rapper was traveling alone.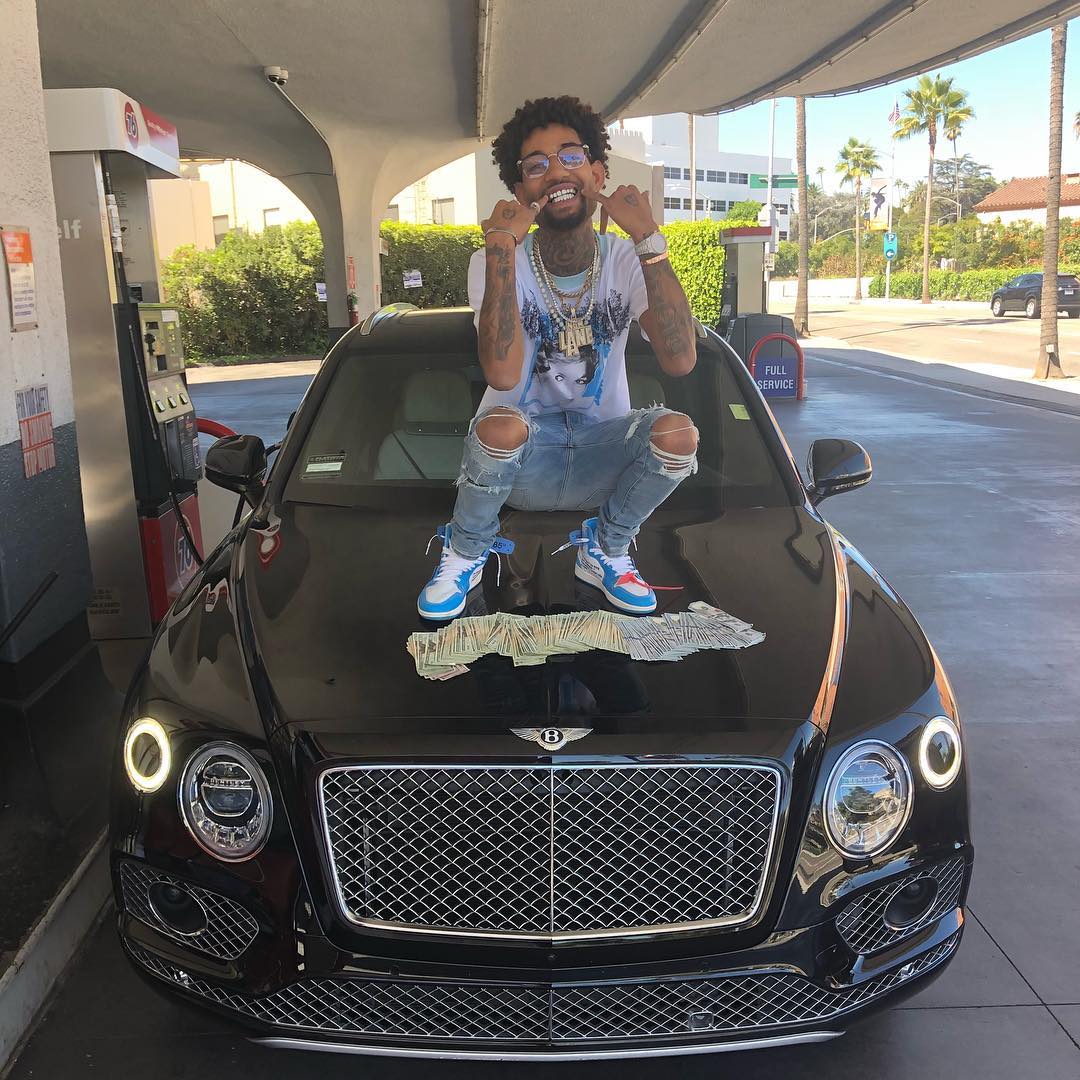 There were no immediate details on if the rapper was charged or what caused him to be pulled over in the first place. More information should be revealed as the incident moves forward.
PNB Rock just released a single, "Fendi," with Nicki Minaj and Murda Beatz last month. The Philly native grew in popularity in 2015 after dropping his single "Fleek," and following up with "Selfish" a year later. This isn't his first run-in with the law, as the rapper, born Rakim Allen, was arrested outside of Philly back in January on drugs and weapons charges.
Ari Lennox Announces She's Looking For New Management ASAP
Ari Lennox is ready to move on from her management team.
Ari Lennox has no problem being vocal on social media about the ups and downs of the music industry. It was just last month that the Dreamville artist announced she didn't want to perform live anymore after 2019 because she needed to protect her energy. Ari never elaborated on who she may have been getting bad vibes from, but on Sunday she expressed that she was looking for new management as soon as possible.
"Looking for a lawyer and new management," the "Shea Butter Baby" singer said on Twitter. Ari was managed by Paris Hines and Justin Lamotte. Paris Hines also manages R&B artist Lucky Daye.
Ari didn't elaborate on why she wants to find a new team, but said that the people in her circle don't have her back like she expected. "I'm so happy to know who truly cares about my well being. It's damn sure not certain people that I thought," she said.
"People want to be there for the accolades but not the real grind," her rant continued. "People love you when you're the sweet baby doll but not when you're human. Don't want no more fake soulless shit around me."
— Ari Lennox (@AriLennox) October 13, 2019
I'm so happy to know who truly cares about my well being. It's damn sure not certain people that I thought.

— Ari Lennox (@AriLennox) October 13, 2019
People want to be there for the accolades but not the real grind. People love you when you're the sweet baby doll but not when you're human. Don't want no more fake soulless shit around me.

— Ari Lennox (@AriLennox) October 13, 2019
According to Hot New Hip Hop, a new management team would not affect Ari's deal with Dreamville, the record label operated under J. Cole. The 28-year-old's words echoed her sentiments from September when she opened up about the dark side of the music industry. "The music industry can be shady but my messages have nothing to with the industry. It's the random ho demons, narcissists and warlocks that shockingly appear at different events I be at," she tweeted last month.
On Monday Ari gave a bit more insight into why she may be seeking new management, saying that her team was not with her while she's on tour. Ari has been opening up on Lizzo's "Cuz I love you" tour, and apparently her managers were no where to be found. "I just want to know how I've been on tour with no manager," she said Monday afternoon. "But let it be europe… everybody super early to the airport excited af."
I just want to know how I've been on tour with no manager

— Ari Lennox (@AriLennox) October 14, 2019
Ari is usually exhibits a light and fun spirit, and has racked up a social media following with her hilarious Instagram live rants that often go viral. Whatever it is that Ari is going through, we hope that she can find the peace of mind that she's looking for in the industry.
Bounty Killer Calls Out JTB For Lack Of Support For Dancehall Music
Warlord, aka Bounty Killer, is not happy with the level of treatment dancehall music, and its related events have been getting from the Jamaica Tourist Board (JTB).
According to the Bounty Killer, more respect is being given to tourists who flock to the resort areas, as opposed to the more adventurous tourists who come to Jamaica to experience the true culture and vibes of the capital city Kingston, which has been declared by the UNESCO as a Creative City of Music.
"One thing I don't understand. Tourist Board does not recognize dancehall and its potential for pulling in tourists. Jamaica Tourist Board look at the tourist in dancehall like they are careless people. If you are not on a resort in Mobay or in Ocho Rios or a Portland, you don't seem like a tourist," Bounty, whose real name is Rodney Pryce, said.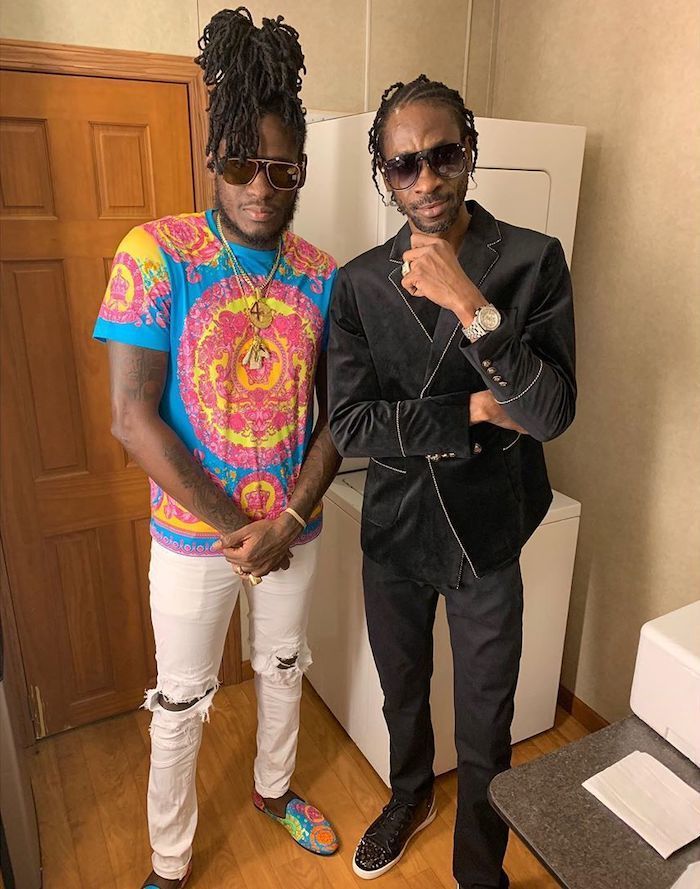 "If you come to Jamaica like the Japanese, or the people from Poland or Germany and go to parties and enjoy the culture, you don't seem like the ultimate tourist to (Tourism Minister) Mr. Edmund Bartlett," he argued.
The Warlord who made his comments during an interview with Onstage Host Winford Williams at the University of Technology, said the institutions are failing to recognize the power of the Dancehall genre, which is the offspring of Reggae, and that the two music forms are inseparable.
"If you notice, they don't endorse Dancehall events; they more endorse the Reggae stuff. Duhh; it's not only Reggae people come to Jamaica for. I am a Reggae/Dancehall artiste and I can tell you that," he said.
"People come for the Reggae more and they love dancehall just as much as Reggae. Because Reggae is the ultimate music, but don't act like dancehall is not a part," he said.
Bounty's sentiments have been long shared by other members of the entertainment fraternity. In 2017, fellow dancehall artiste Ding Dong told the Star newspaper that the hosting of dancehall parties within Kingston's inner-city areas helps to promote community tourism, and should be viewed as a community investment as it is a business which brings peace and stability.
Ding Dong had also argued that corporate sponsorship is readily given to reggae-themed events as opposed to dancehall-themed events.
"Dancehall events don't get much sponsorship, just through products. But Tourist Board won't do it," Ding Dong had said at the time.
Junior' Heavy D' Frazer, who was one of the principals of Supreme Promotions, promoters of the legendary dancehall show Sting, has also pointed out what he described as sponsorship bias at the state level.
According to Heavy D, the odds were against hardcore dancehall, and cited the example of the time a particular artiste had been banned by Supreme Promotions after misbehaving at Sting the year when it was sponsored by the Tourist Board.
He said the board refused to sponsor Sting again, but still went on to sponsor another Negril-based event over and over, even after the same artiste performed at that event and carried on in the same manner which he did at Sting.