Kodak Black might spend the entire summer in the slammer after a judge denied him bail.
Project Baby has been behind bars for the past two weeks following his arrest in Miami on suspicions of illegally purchasing a firearm. Kodak Black and his lawyer appeared before a federal judge on Wednesday where he was denied bond because he is a danger to the community. TMZ reported that prosecutors want the Pompano Beach rapper remains in jail because of his lengthy rap sheet which includes violent crimes like shooting and fleeing from police.
The judge ruled that Kodak Black will remain behind bars until his trial, the date for which has yet to be announced. The Dying To Live rapper had previously requested to be released on strict supervised release so he could travel to South Carolina for his sexual misconduct case.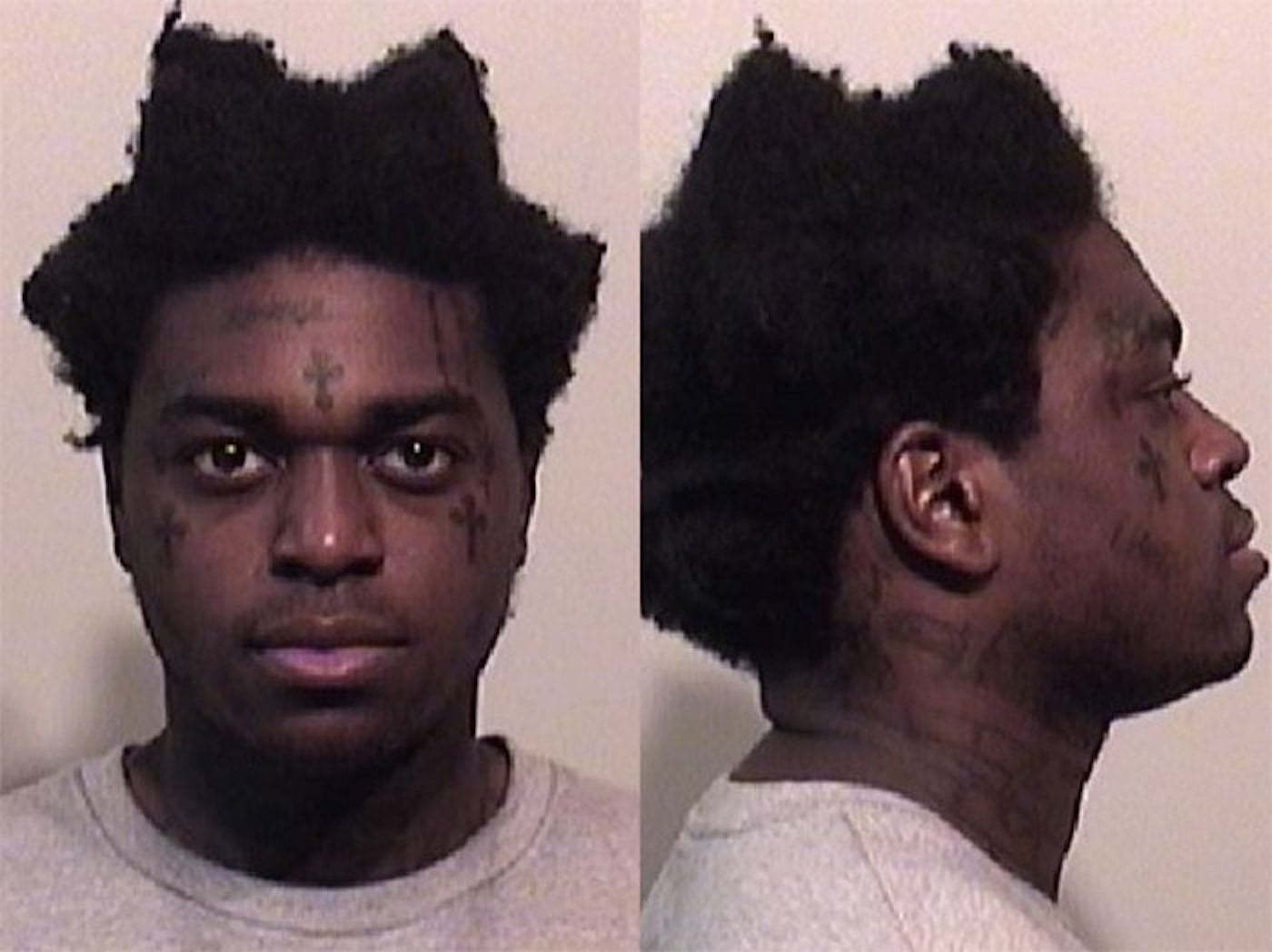 Prosecutors argued against it saying releasing the controversial rapper from jail would be too dangerous. The judge agrees with prosecutors and dropped the hammer after denying the rapper bond.
Federal prosecutors have linked Kodak Black to a March shooting incident, and earlier this month they say he lied on an application to buy guns. One of the weapons linked to the March shooting may have been illegally purchased.
Bounty Killer Calls Out JTB For Lack Of Support For Dancehall Music
Warlord, aka Bounty Killer, is not happy with the level of treatment dancehall music, and its related events have been getting from the Jamaica Tourist Board (JTB).
According to the Bounty Killer, more respect is being given to tourists who flock to the resort areas, as opposed to the more adventurous tourists who come to Jamaica to experience the true culture and vibes of the capital city Kingston, which has been declared by the UNESCO as a Creative City of Music.
"One thing I don't understand. Tourist Board does not recognize dancehall and its potential for pulling in tourists. Jamaica Tourist Board look at the tourist in dancehall like they are careless people. If you are not on a resort in Mobay or in Ocho Rios or a Portland, you don't seem like a tourist," Bounty, whose real name is Rodney Pryce, said.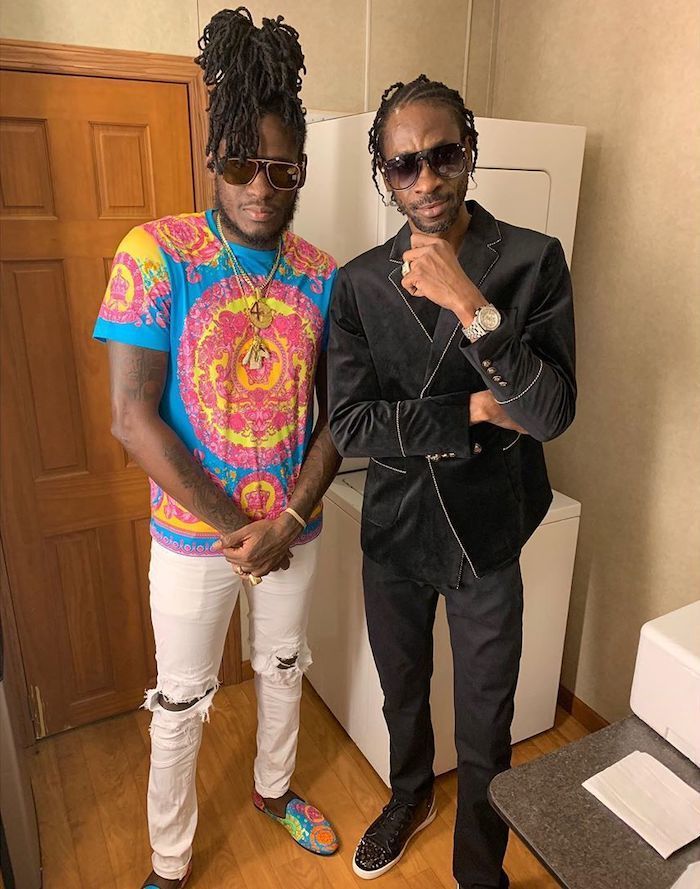 "If you come to Jamaica like the Japanese, or the people from Poland or Germany and go to parties and enjoy the culture, you don't seem like the ultimate tourist to (Tourism Minister) Mr. Edmund Bartlett," he argued.
The Warlord who made his comments during an interview with Onstage Host Winford Williams at the University of Technology, said the institutions are failing to recognize the power of the Dancehall genre, which is the offspring of Reggae, and that the two music forms are inseparable.
"If you notice, they don't endorse Dancehall events; they more endorse the Reggae stuff. Duhh; it's not only Reggae people come to Jamaica for. I am a Reggae/Dancehall artiste and I can tell you that," he said.
"People come for the Reggae more and they love dancehall just as much as Reggae. Because Reggae is the ultimate music, but don't act like dancehall is not a part," he said.
Bounty's sentiments have been long shared by other members of the entertainment fraternity. In 2017, fellow dancehall artiste Ding Dong told the Star newspaper that the hosting of dancehall parties within Kingston's inner-city areas helps to promote community tourism, and should be viewed as a community investment as it is a business which brings peace and stability.
Ding Dong had also argued that corporate sponsorship is readily given to reggae-themed events as opposed to dancehall-themed events.
"Dancehall events don't get much sponsorship, just through products. But Tourist Board won't do it," Ding Dong had said at the time.
Junior' Heavy D' Frazer, who was one of the principals of Supreme Promotions, promoters of the legendary dancehall show Sting, has also pointed out what he described as sponsorship bias at the state level.
According to Heavy D, the odds were against hardcore dancehall, and cited the example of the time a particular artiste had been banned by Supreme Promotions after misbehaving at Sting the year when it was sponsored by the Tourist Board.
He said the board refused to sponsor Sting again, but still went on to sponsor another Negril-based event over and over, even after the same artiste performed at that event and carried on in the same manner which he did at Sting.
Drake's Right Hand Chubbs Clowns Pusha T After Wale Caught Him Lacking On Stage
Drake's right-hand man Chubbs is roasting Pusha T to a crisp over his fiasco with Wale on stage.
In case you haven't yet seen the viral clip of Pusha T getting startled by Wale running up on stage in the middle of his set, then you can watch it below. The clip shows Wale walking onto the stage at Rolling Loud while Pusha T was performing "Nosetalgia." King Push was not expecting anyone, so he thought that maybe someone was trying to catch him 'lacking' so he quickly got into a defensive position.
He quickly realized that Wale was just trying to greet him, so the two hugged it out and put on a show for the fans. Drake has had a well-documented beef with Pusha T, so it shouldn't come as a surprise that his number one soldier Chubbs, aka head of security, is using the opportunity to clown the G.O.O.D. Music President.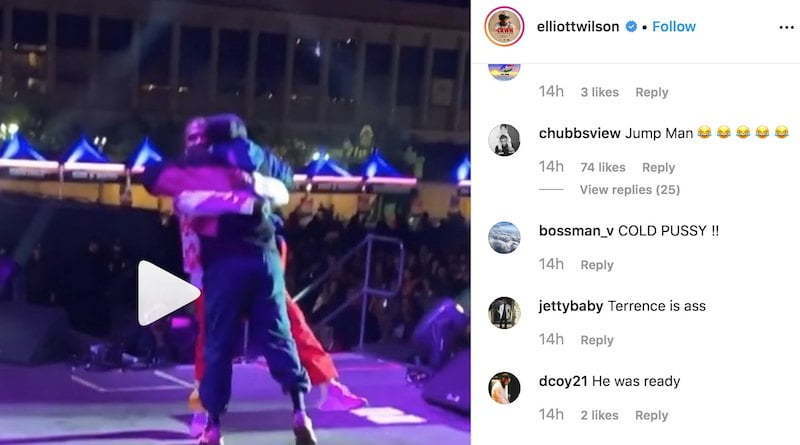 Chubbs dropped a comment on Elliot Wilson's Instagram post on Monday, where he wrote, "Jump Man." The OVO affiliate then added some crying laughing emojis in the now-deleted comment. The hatred between the OVO and Pusha T camps runs deep and a lot of it has to do with the vicious diss track, "The Story Of Adidon," in which Push calls Drake a deadbeat dad while also spilling the beans on his secret son Adonis with adult film star Sophie.
Perhaps Pusha T might want to tighten his security while performing on stage. We all know that Chubbs run a tight shift when Drake is performing on stage, and these two are always together.
Irie FM DJ Blast Dancehall Star Daddy1 and Heavy D After No Show At Event
Member of the 6IX team, Daddy1 is under fire from the management of Irie FM after being a no-show at an event for which the St. Ann-based radio station had booked him to perform on Saturday.
On top of failing to show up at the venue, Irie FM announcers K'Shema Francis and Courtney Mac slammed the artiste for lying to them about the reason for his absenteeism, on their afternoon program What's The Scoop, on Saturday. They also castigated the entire 6IX crew and their management for being highly unprofessional.
K'Shema did not mince words as she ripped into the entire 6IX team from the top tier administrators to the artistes, whom she labeled as being "renowned for no-shows."
"Mi waa bun out Daddy1; mi want bun out Heavy D and mi a bun out di entire team, yeh. Because, differently, if you make an obligation, you have to fulfill it, and you cannot come up with lame excuses. I don't know if after passing the sixth stoplight you decided that you want to tun back. You are saying you saw an accident and then you turned back," Francis stated.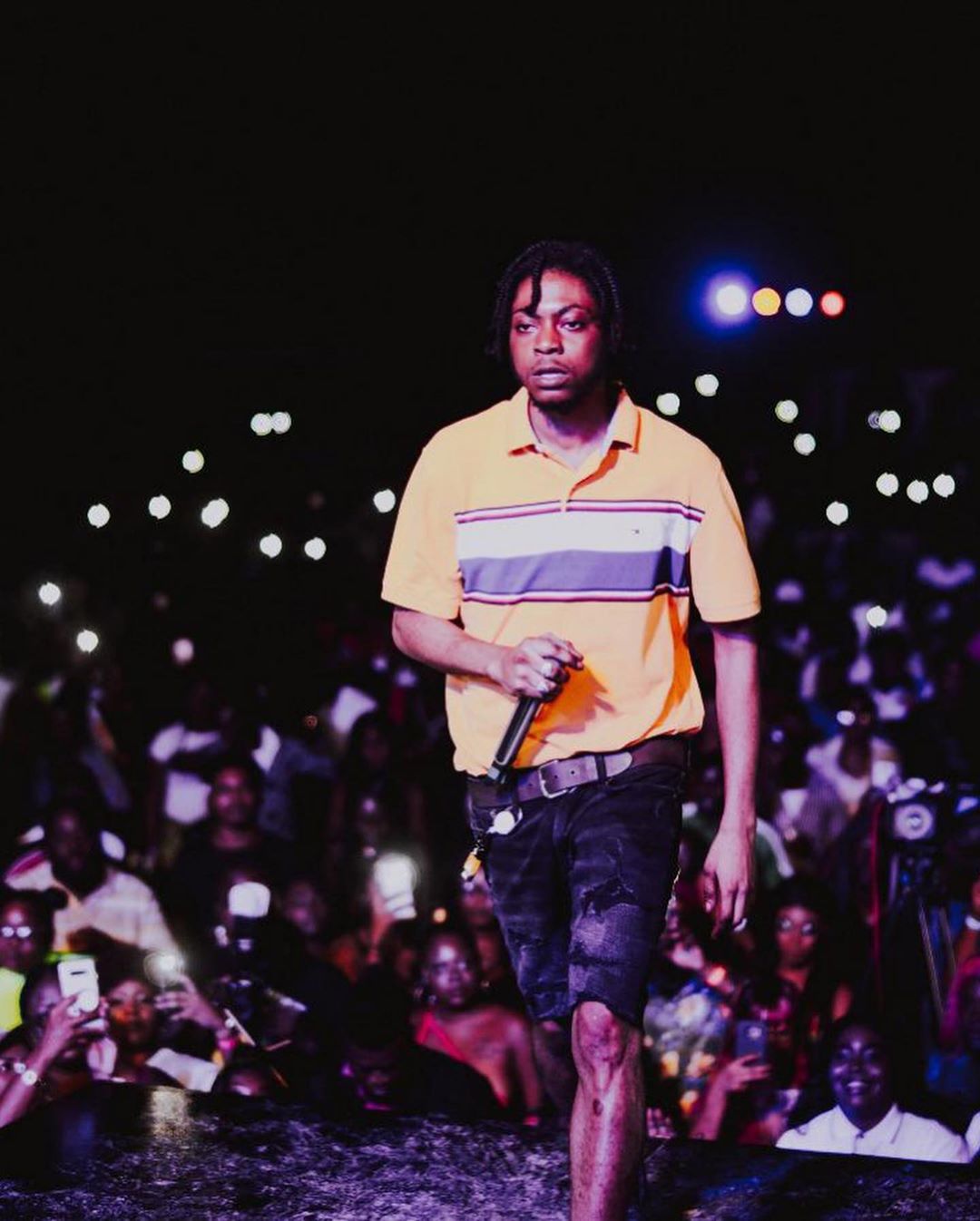 "We actually did some investigation and based on our information that we received there are no accidents currently along the roadways," she added, while describing their explanation as 'hogwash.'
Courtney Mac, similarly, did not spare any punches towards the Montego Bay-based group, which is known for singing on hip-hop and trap beats.
"Dis a gwan too long. A no just yessideh. Mi a bun out di whole 6IX and di reason mi a bun out di whole 6IX a becaw di unprofessionalism. It no work none at all inna di business and so often wi a hear so many different tings bout wha gwaan and while wi a seh wi a gi di entertainer dem di benefit a di doubt, sometimes when these tings happen so often, wi haffi really pree it pon a deeper level," he argued.
"And especially when it come on to a media house like Irie FM, who we in touch with your management team for how long now and confirmed, double-confirmed, triple-confirmed…and den when it reach down to di crunch time yuh a go gi some silly excuse bout yuh si accident pon di road an yuh turn back and bout 30 people lef from Montego Bay and reach Ocho Rios long time and a wait," he said.
The disc jockey also said the other persons within the group also have a responsibility to be forthright with the artistes and tell them when they are being unprofessional.
"Daddy1, 6IX, the whole team, yuh si di yes man ting mi naw play wid it enuh. Tell the artiste that they are unprofessional…So much people caan a complain bout di 6IX.