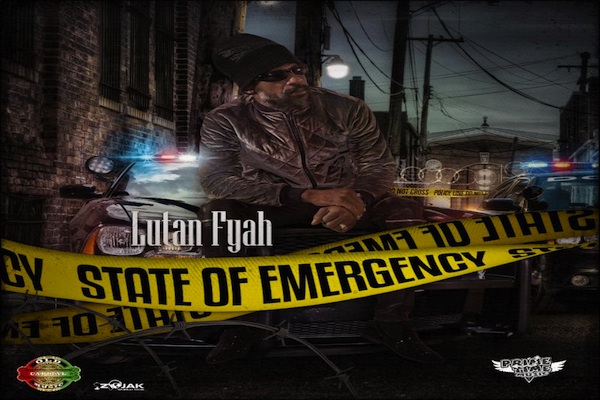 PrimeTime and Old Capital Music presents "State of Emergency," by the mighty Lutan Fyah.
Anthony Martin, better known as Lutan Fyah, is a top notch Jamaican musician, singer, and member of the Rastafari movement Bobo Shanti, that keeps delighting his fans with his positive messages and his beautiful music.
His new single "State Of Emergency" is not an exception and this song will make you think while dancing and singing along to the powerful lyrics of this new classic from the super loved and followed Jamaican reggae artist.
The super star reggae artist touches on some deep topics with some powerful lyrics, over some lovely production with acoustic guitar and dancehall/hiphop fusion drums. "Someone please call 911!".
The new Lutan Fyah single is part of a music compilation distributed by Zojak Worldwide called "Acoustic Flava Vol 2″ The Sounds Of Flava McGreogor In Acustic, available for listening below via the Youtube official audio. You can get Lutan Fyah new reggae single "State of Emergency," clicking on the iTunes banner posted on this page.
Listen To Lutan Fyah "State of Emergency" Reggae Music 2019
real deal