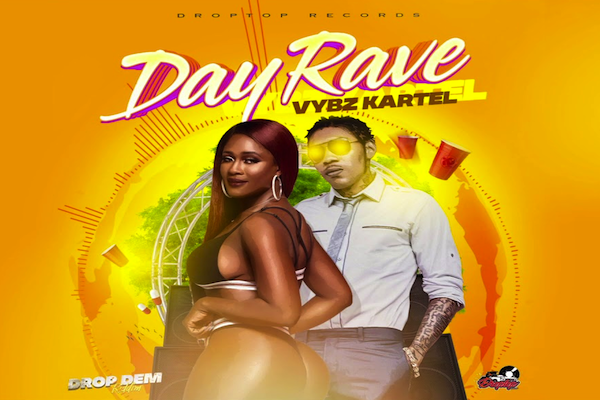 While there no updates coming in regarding Vybz Kartel's Appeal trial and there is not a verdict yet,  the incarcerated Jamaican dancehall King dropped a new dancehall banger for this summer 2019.
With summer behind the corner this is another super catchy anthem from the incarcerated World Boss of dancehall music.
"Day Rave" as the right mixture of sultry lyrics that rhyme like crazy and will fire up any dancehall summer party.
Vybz Kartel has been the subject of several diss songs aimed to him by Jamaican star Beenie Man. The veteran dancehall artist feels he is the real King of the Dancehall and wants to clash the incarcerated deejay for the title.
Vybz Kartel

did not put any energy in responding to Beenie's throne claims but Beenie "the Doctor" got some backlash from Addi's fans with some telling him he was the King of dancehall music a decade ago or so.
Droptop Records, the label behind Kartel's newest single, is also working on releasing a new track featuring Vybz Kartel and his cousin and best man Sikka Rhymes, the new tune is aspected to drop in the next days.
Vybz Kartel's newest single "Day Rave" is available on all major music platforms and you can get it clicking on the iTunes banner on this page.
Listen To Vybz Kartel "Day Rave" Official Audio Droptop Records 2019
real deal