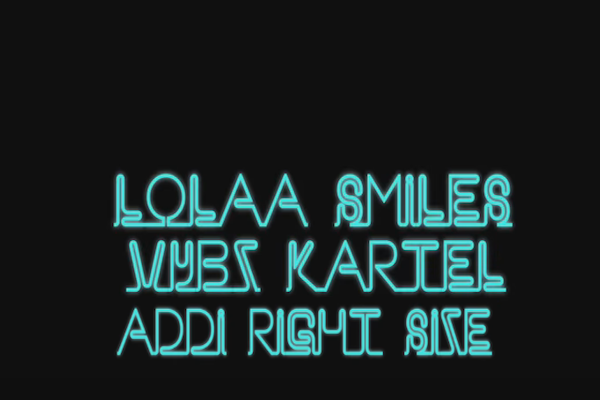 World Boss Vybz Kartel and Jamaican recording artist Lolaa Smile dropped the visuals for their collaborative single "Addi Right Size".
Incarcerated Dancehall heavy weight Vybz Kartel

doesn't stop leaving his mark on Jamaican dancehall scene giving all his new female recording artists overseas fame.
Lolaa Smiles

has been already recording with Kartel and she is aware of what a push to her career another song with him will bring.In this music video she takes again central stage with her body, which is one of the main protagonist together with the infectious beat and Vybz Kartel's lyrics about his perfect size.
Vybz Kartel and the all Gaza Nation are all pending for the long Appeal trial's verdict that is awaited for some time this year, useless trying to give a date to something that could still be very lengthy given the complicated trial and the relevance of it. Kartel already had the longest trial in Jamaican history and hopefully they are not trying to double up with his appeal's verdict.
In the meantime Vybz Kartel is still reigning over Jamaican dancehall music with a new music video or hot single keeping his fans busy and guessing when they will have a chance to see the Gaza General out a road like Buju Banton.
While awaiting on news on the appeal play Vybz Kartel's latest music video, "Addi Right Size" directed by Bing Blang below.Available on all major music platforms get the single clicking on the iTunes banner on top of the page.
Watch Vybz Kartel & Lolaa Smiles "Addi Right Size" Official Music Video
real deal